This winter session was so fun, and I'm super excited to share this set of photos with you!
We had been planning this session for a few months, trying to find the right balance of adventure, weather and location all the while making it easy and fun for a toddler. I think we nailed it with this Mount Hood mini-hike.
Danielle & Rob are getting married this summer and since their son Blake is such a huge part of their lives they wanted to include him in their engagement photos. Blake just turned 3 and was an absolute trooper! He hiked on his own all the way to the waterfall, stopping frequently to taste test snow and belly slide down the path 😉 My lifestyle-photo-loving heart was exploding with joy and I maaaay have taken a ton of photos of the cuteness.
Once back at the parking lot we snuggled Blake up warm in the car and finished up with just Danielle & Rob. By the end of their session it was snowing so hard it was almost impossible to even see them through the flakes, let alone focus! Which just added to the pure awesome-ness. Snow sessions just might be the best because I'm pretty sure it's impossible not to giggle with joy while fluffy snowflakes are tickling your face.
Thanks for adventuring with me you three – can't wait for your Yellow Gold Farm wedding this summer!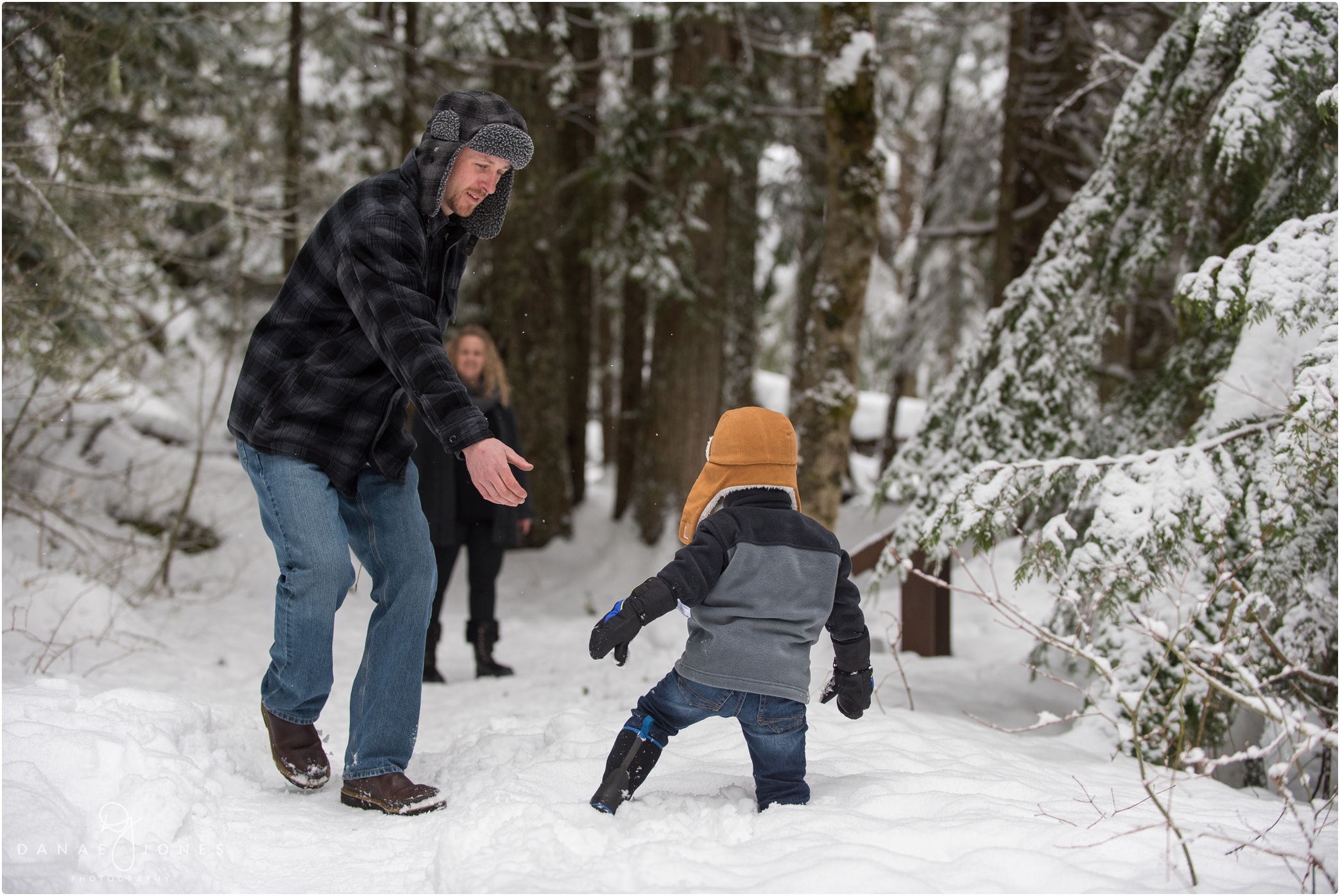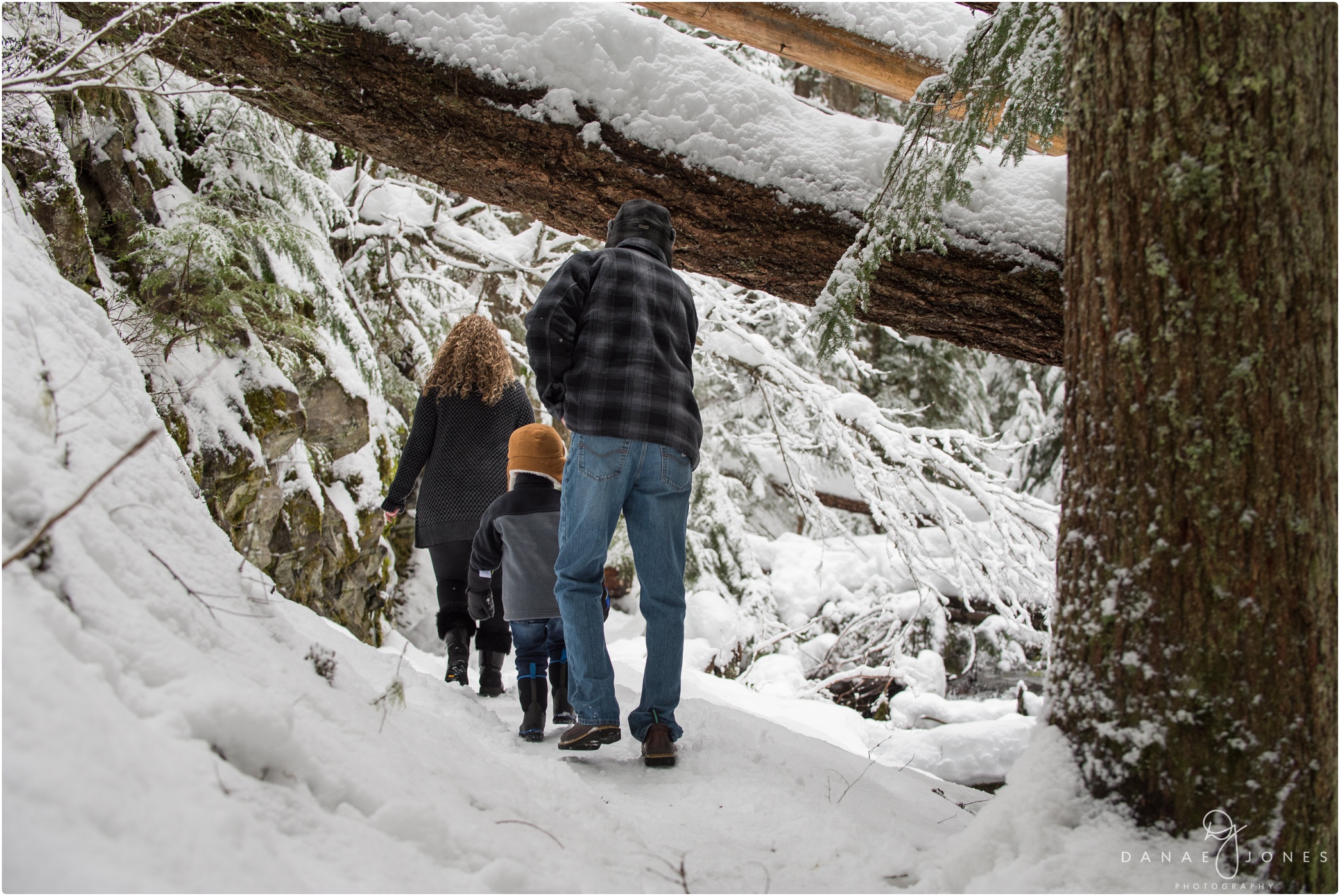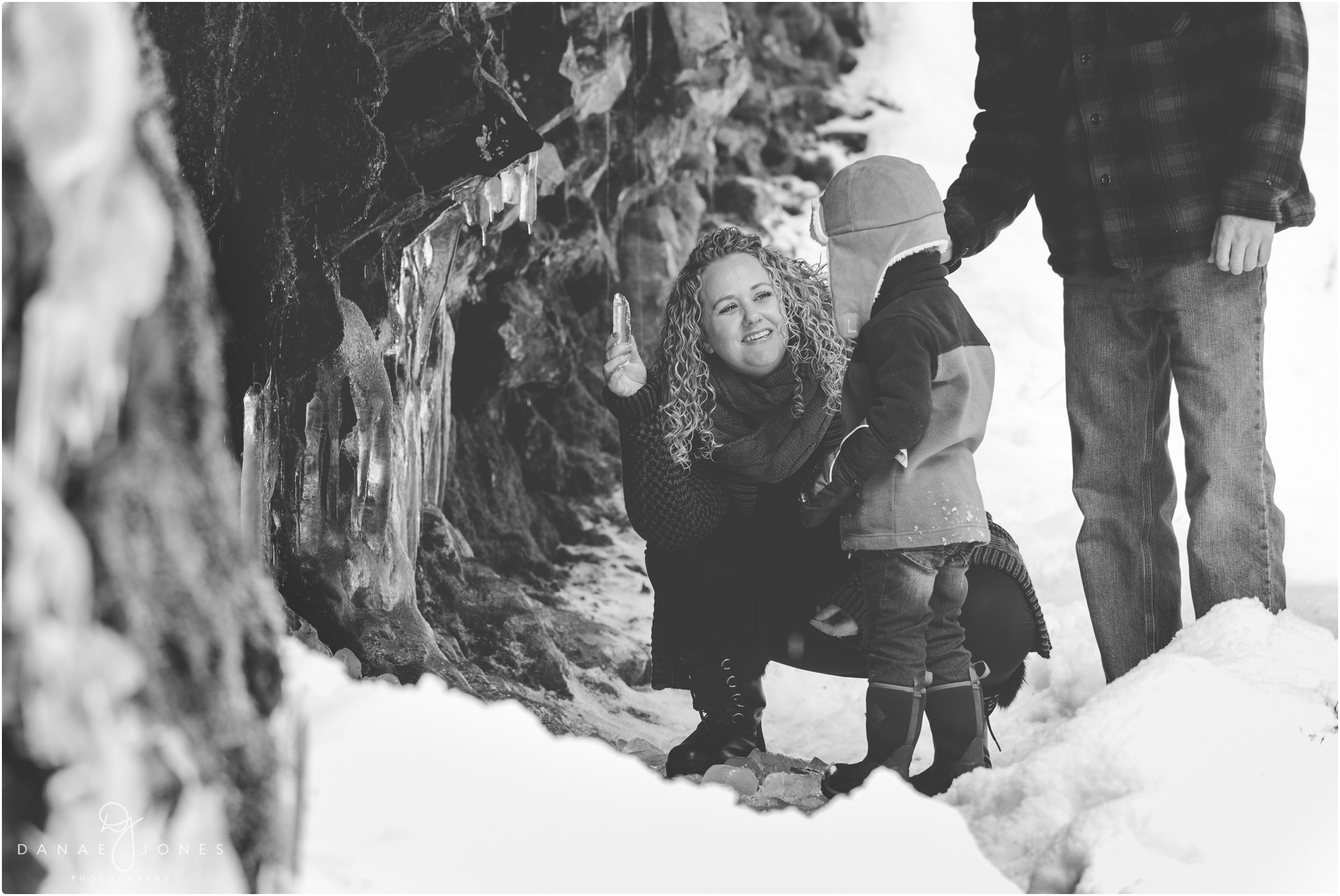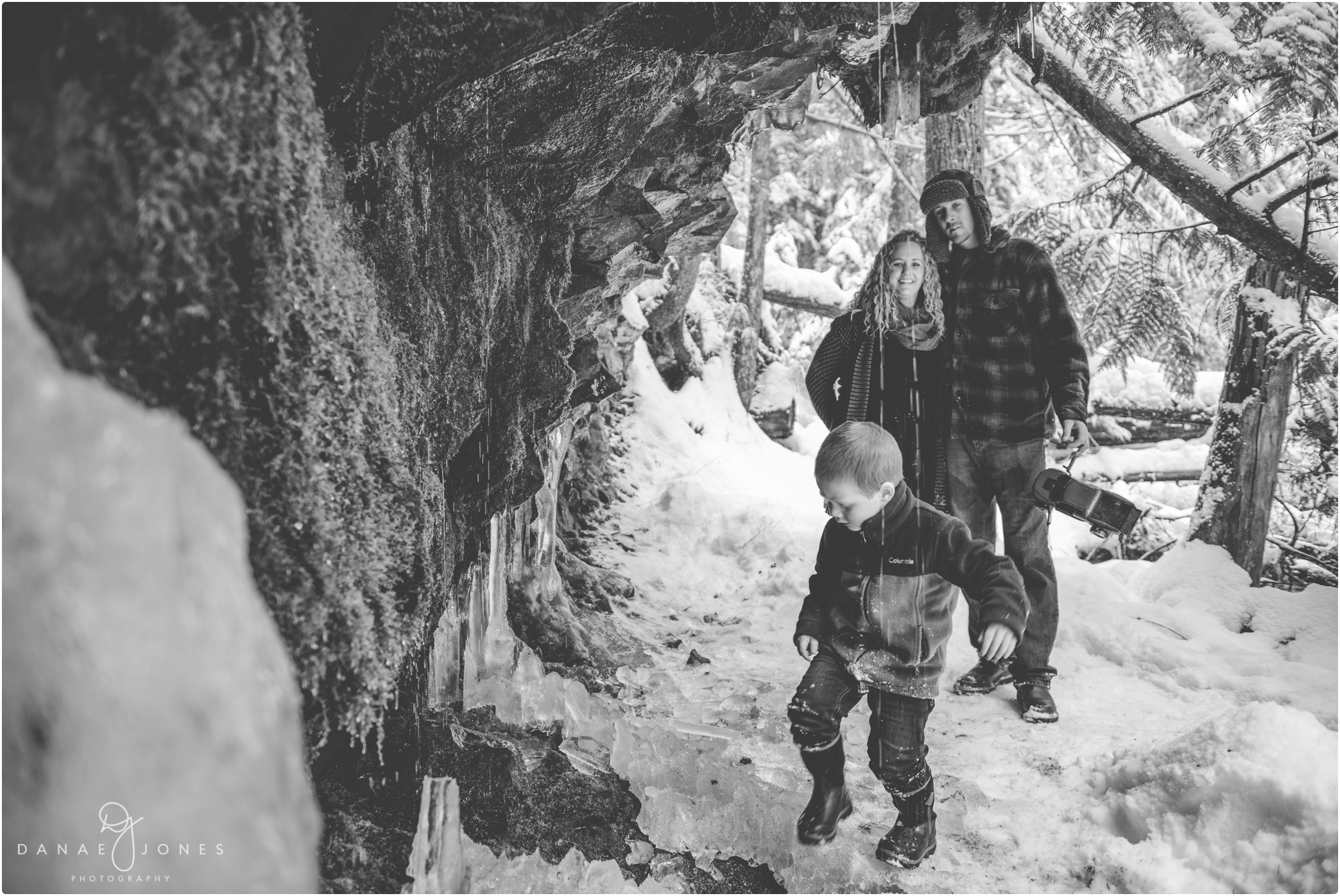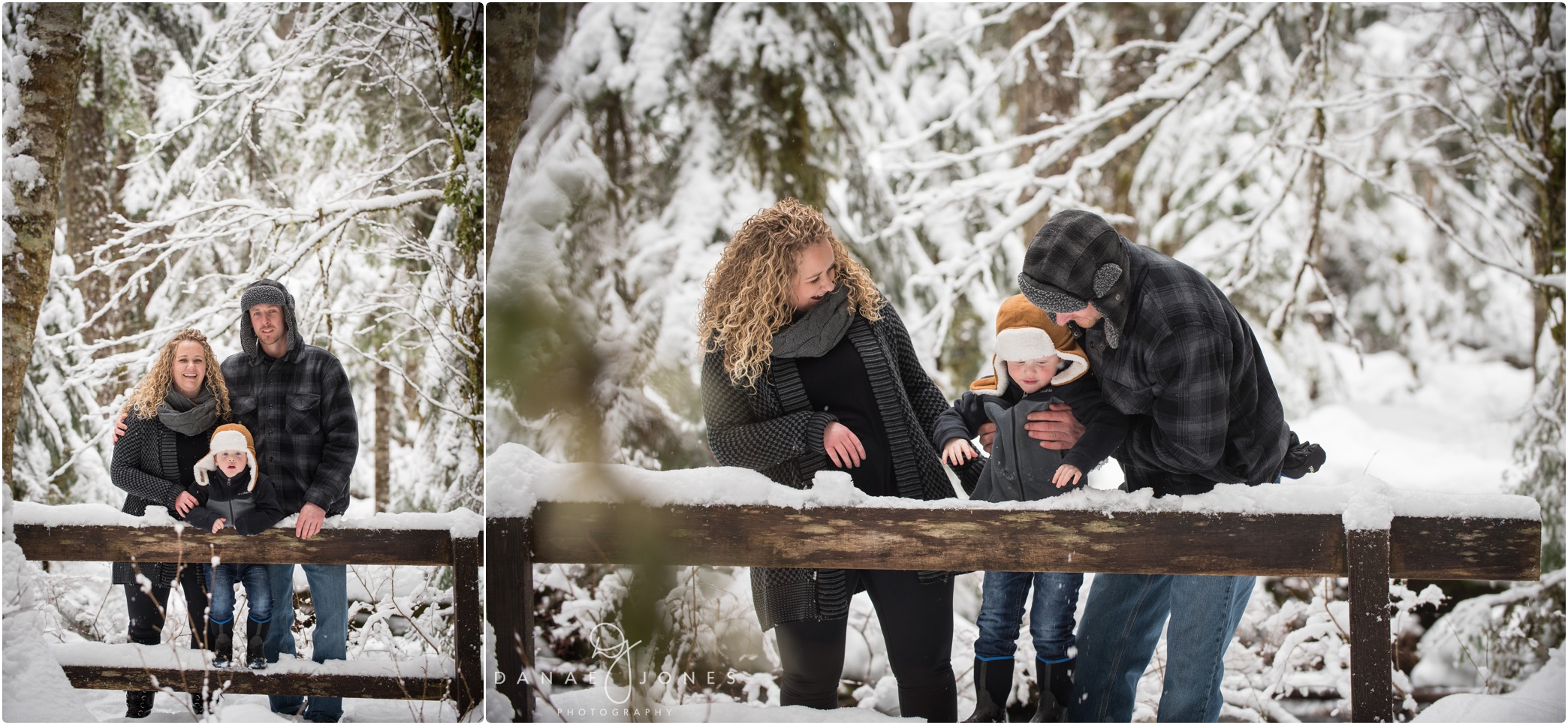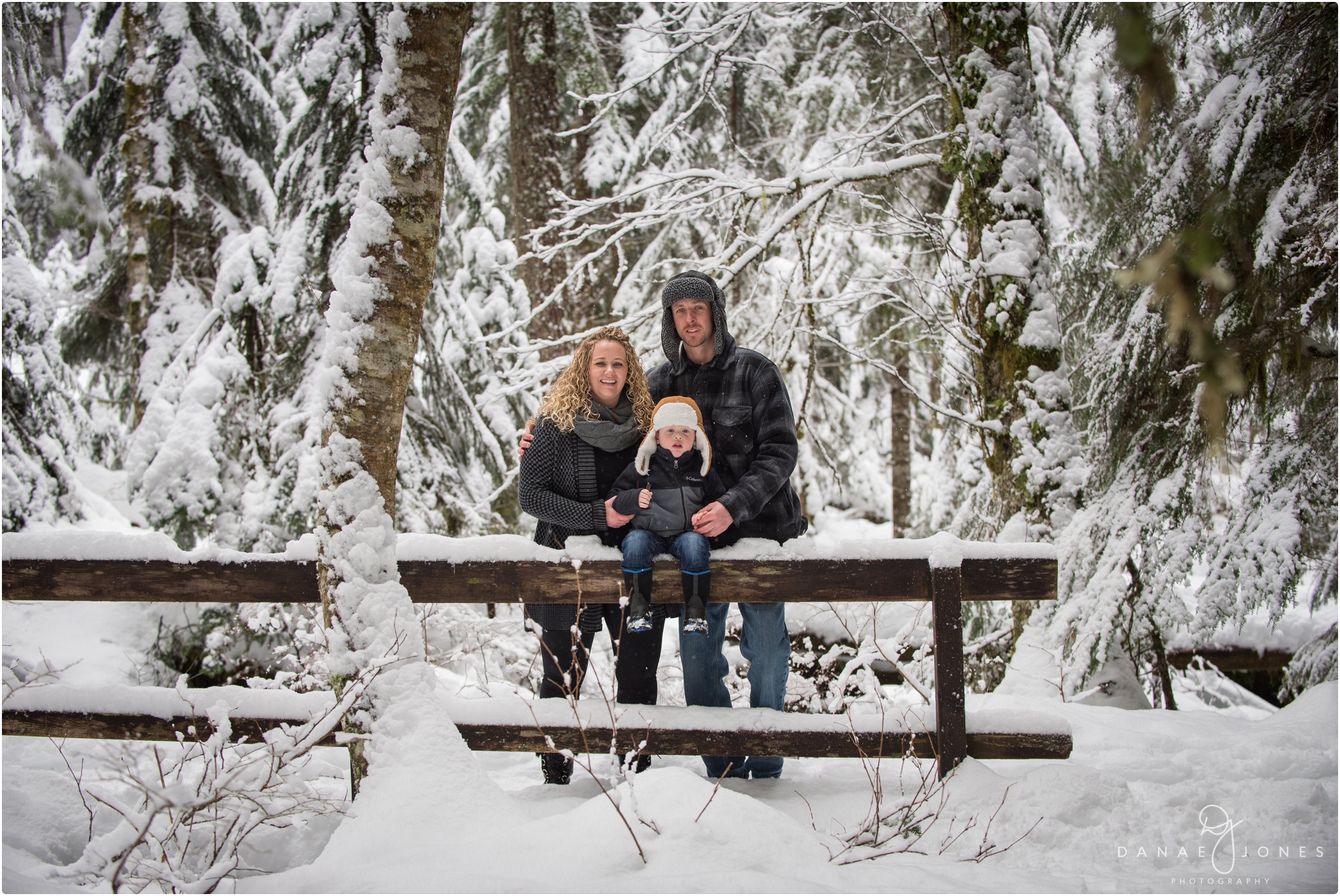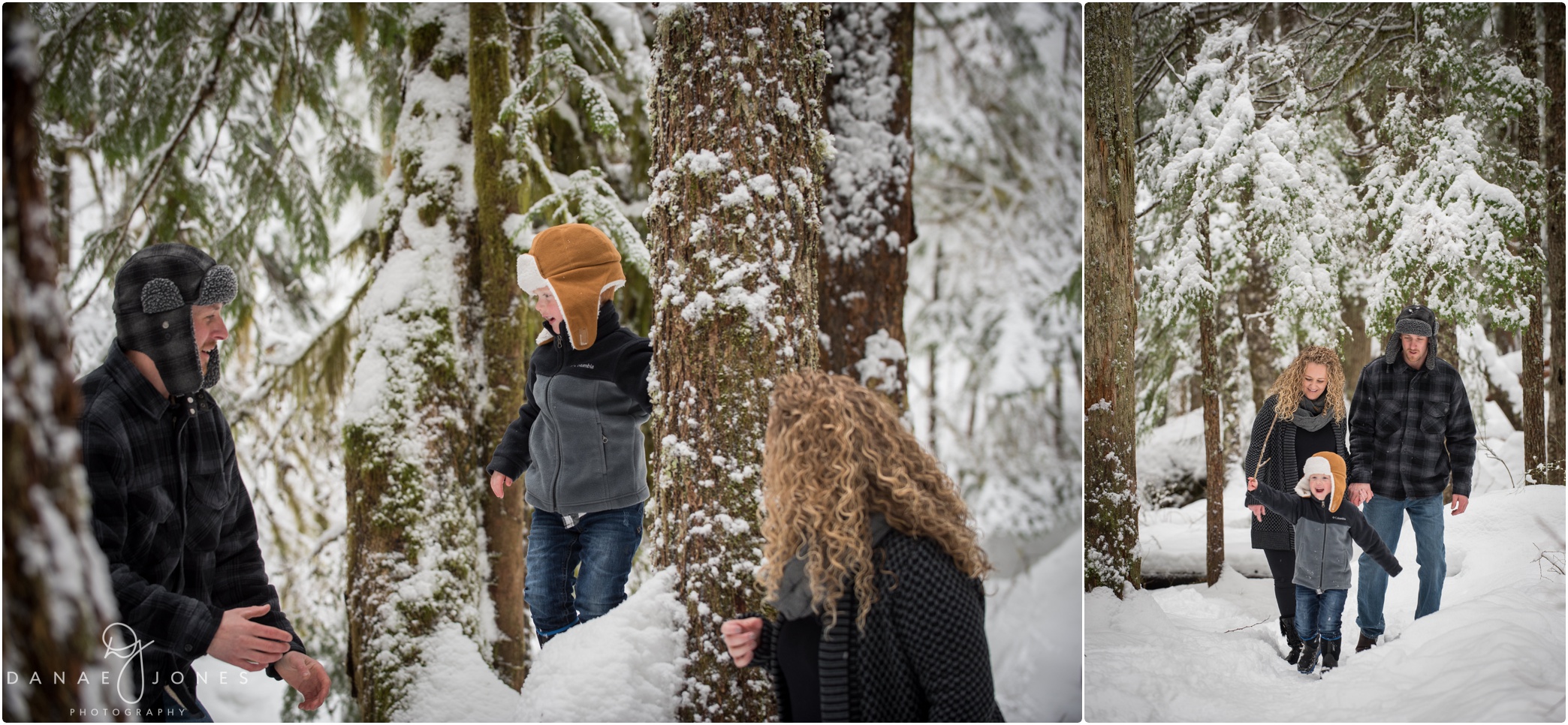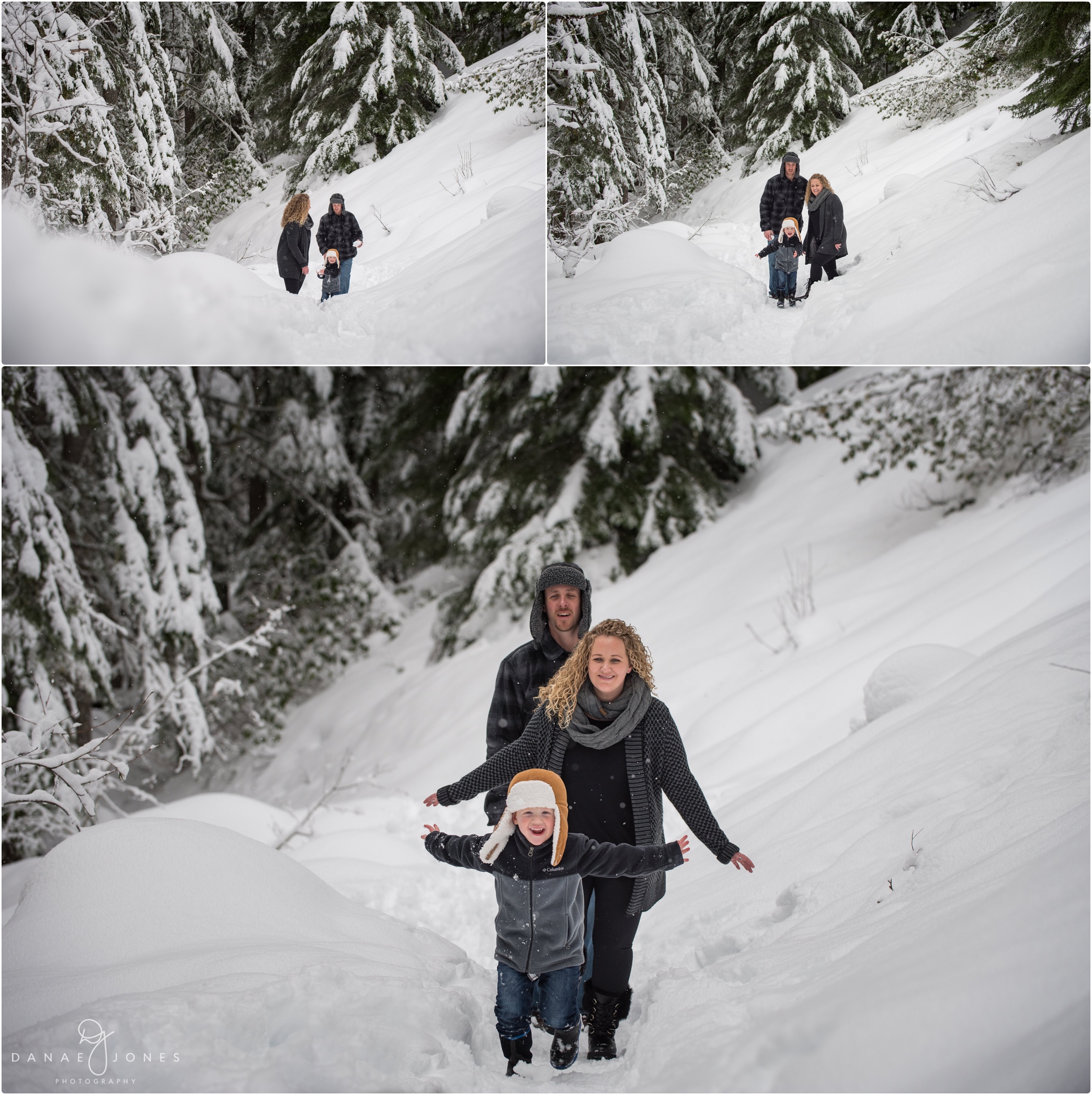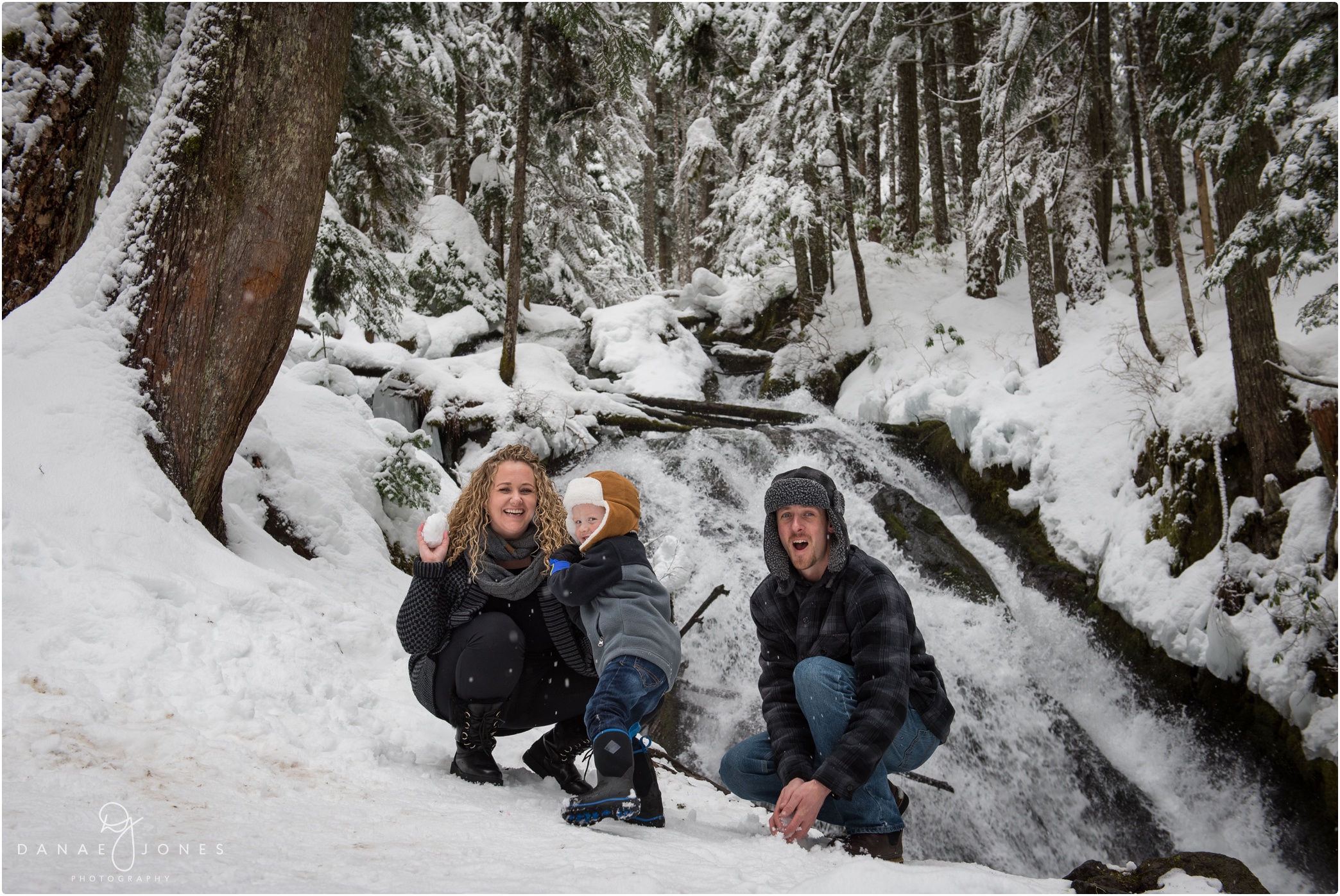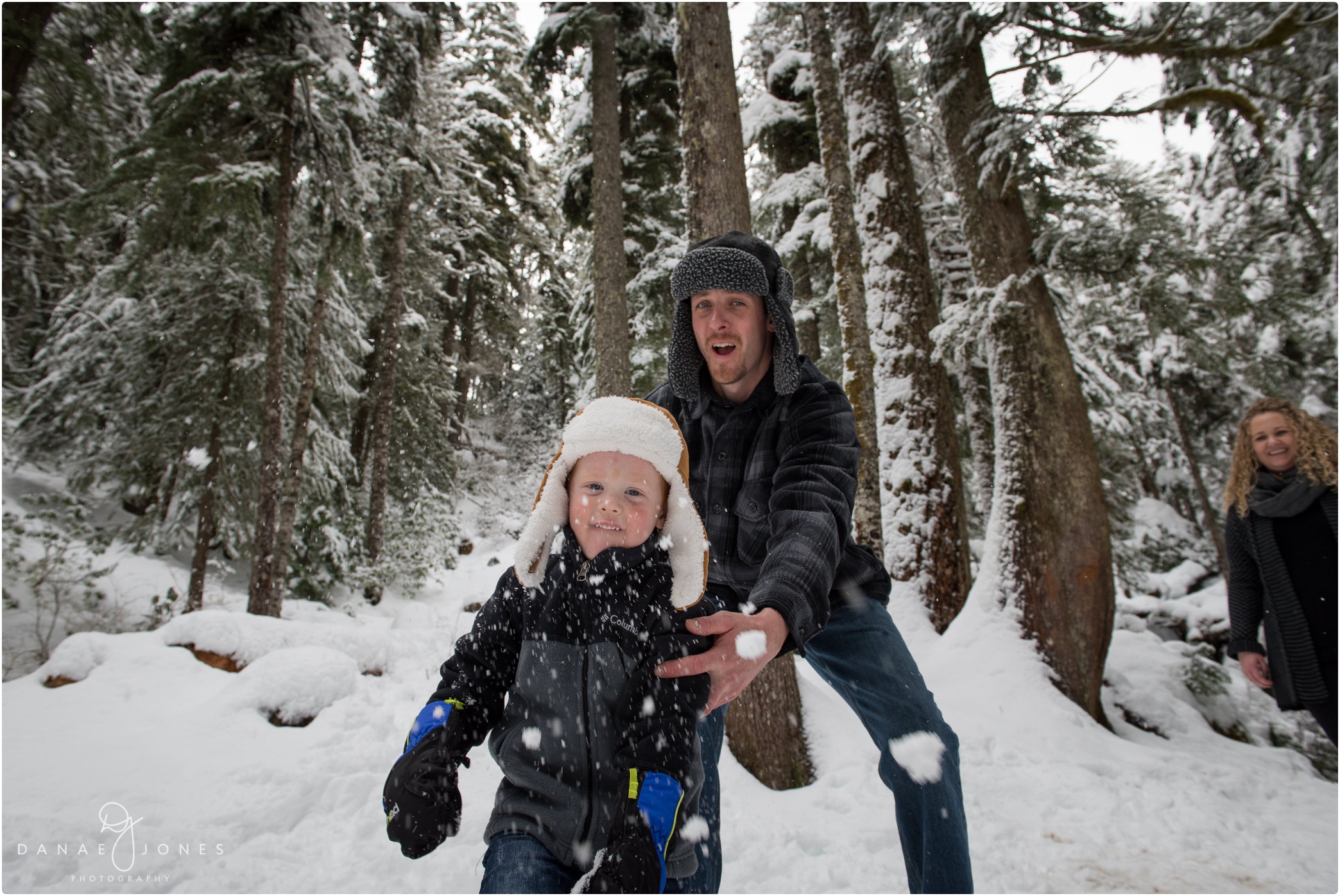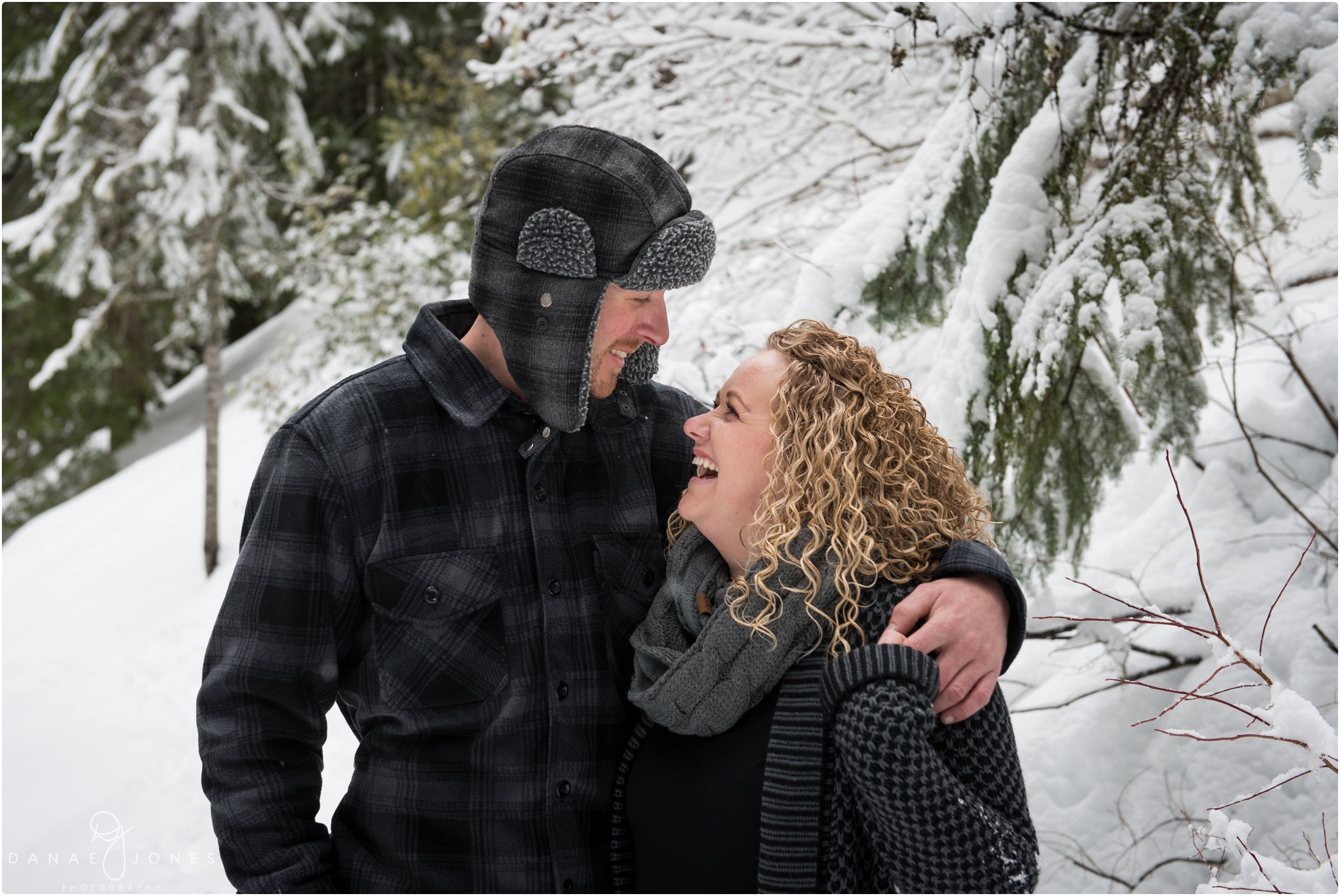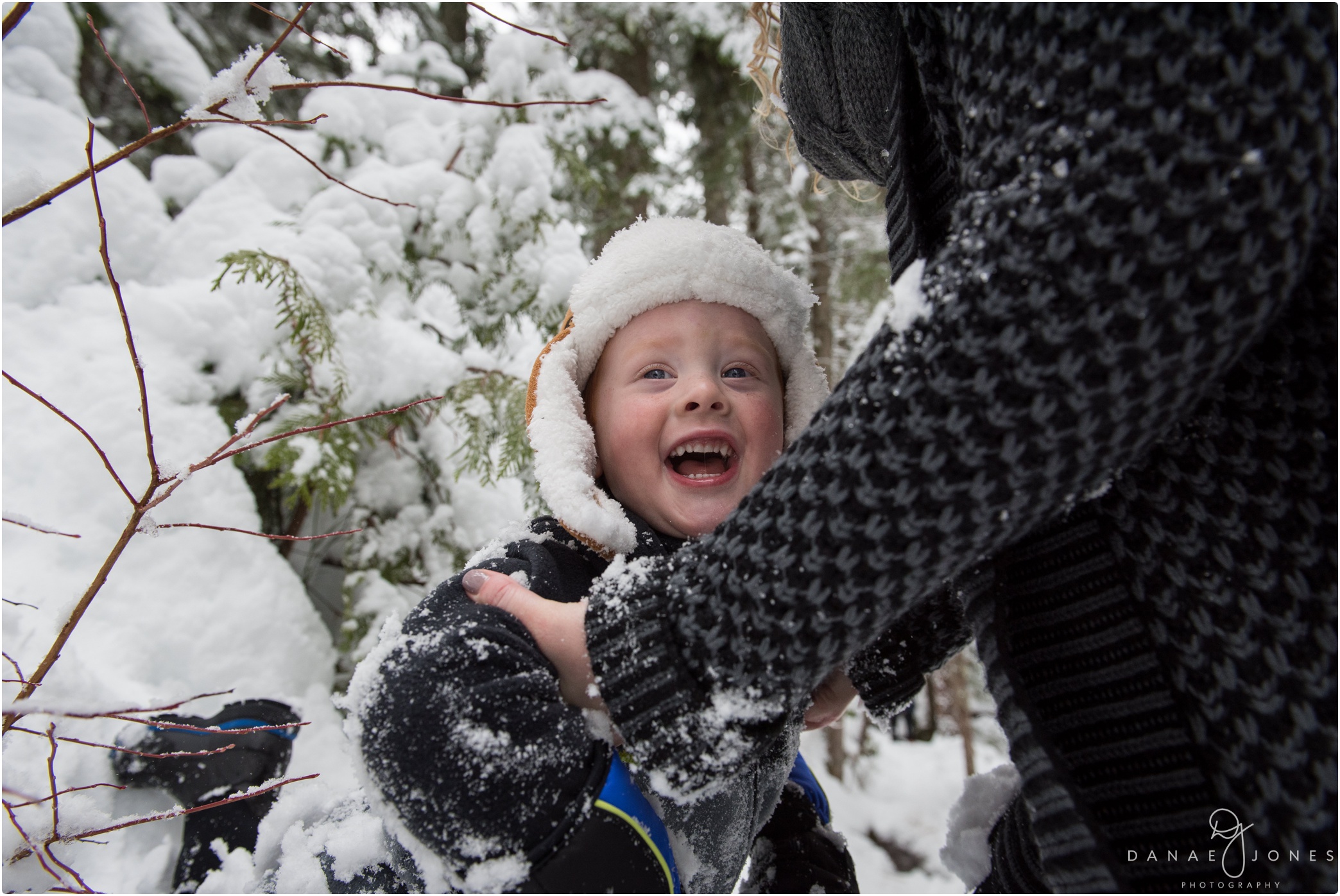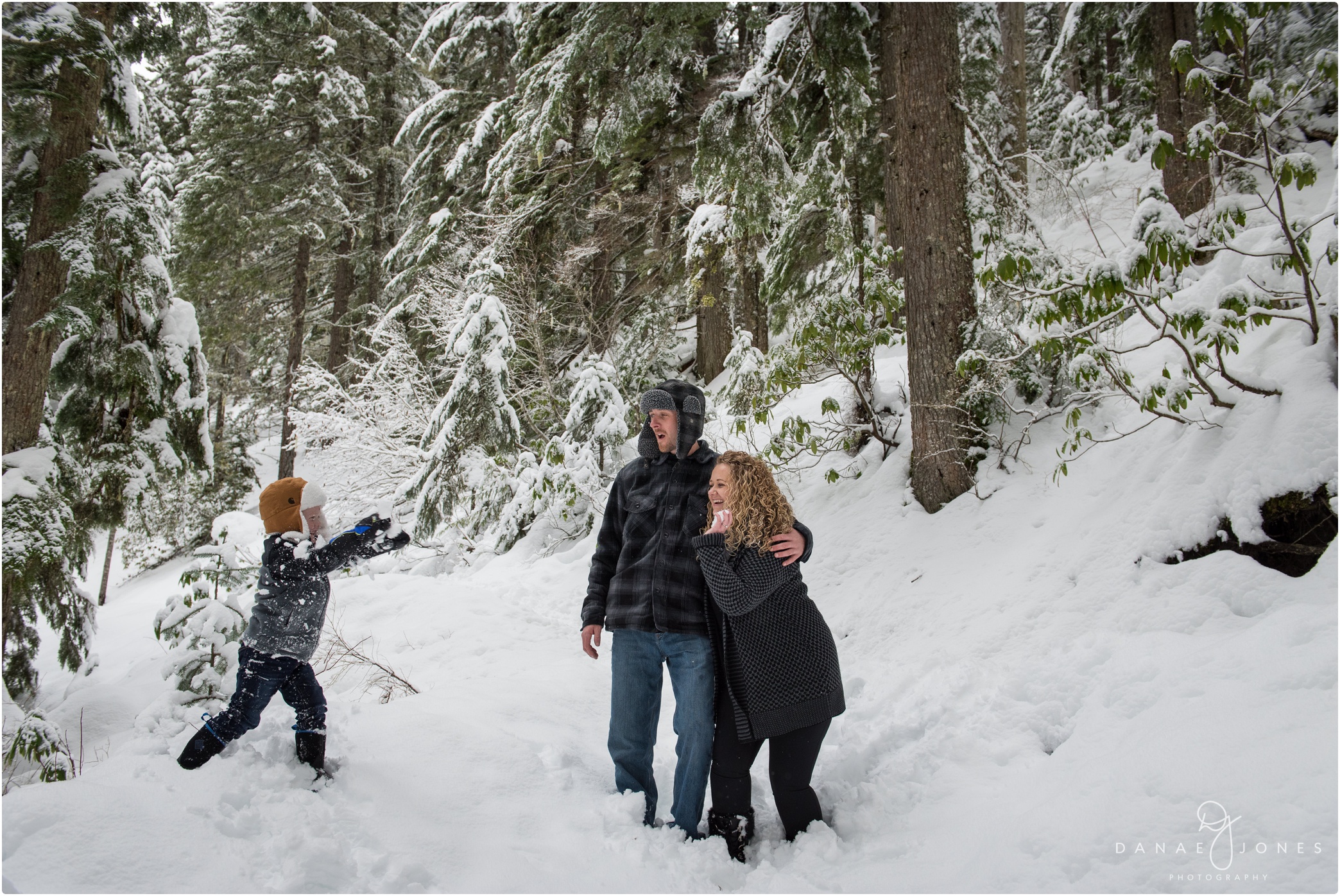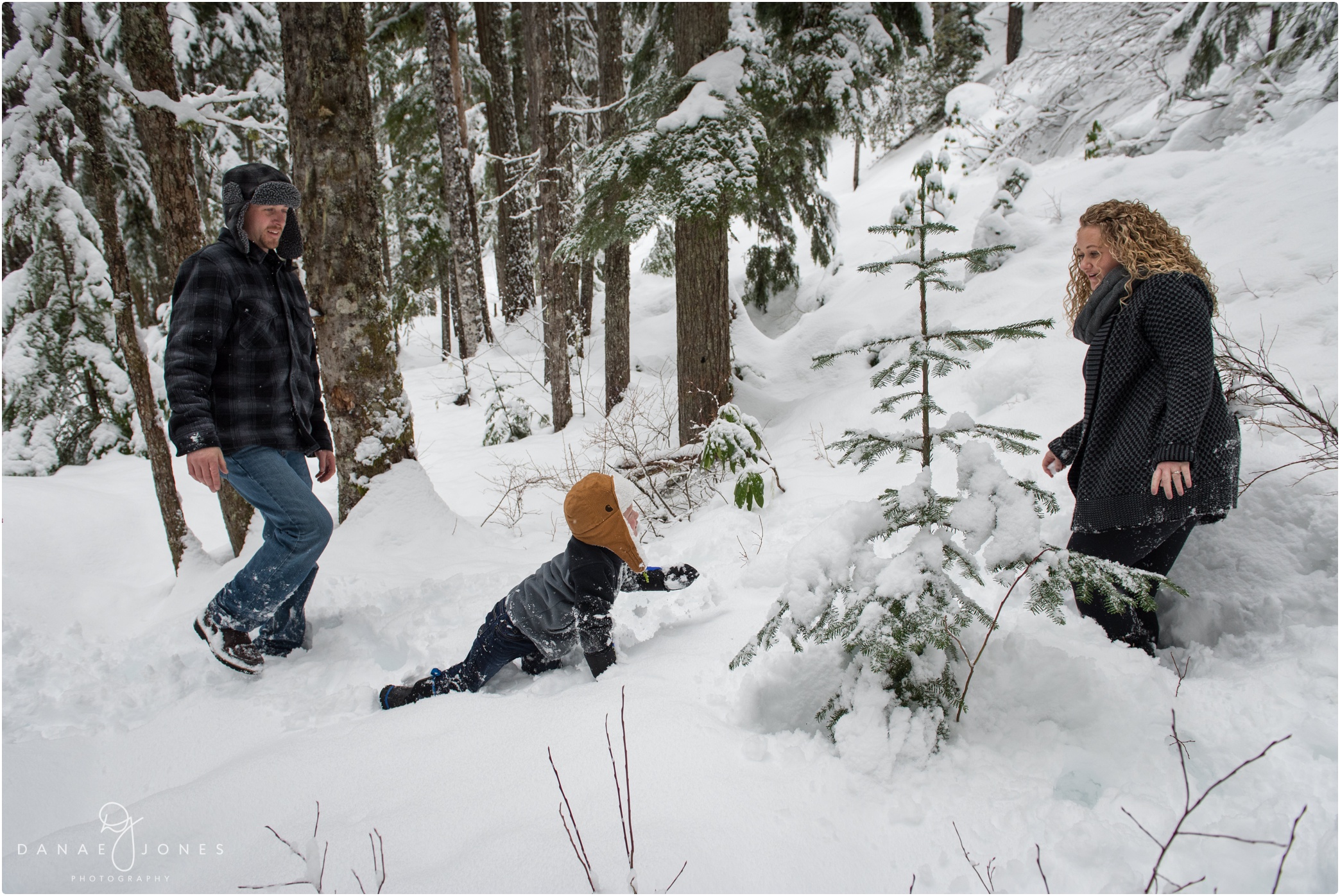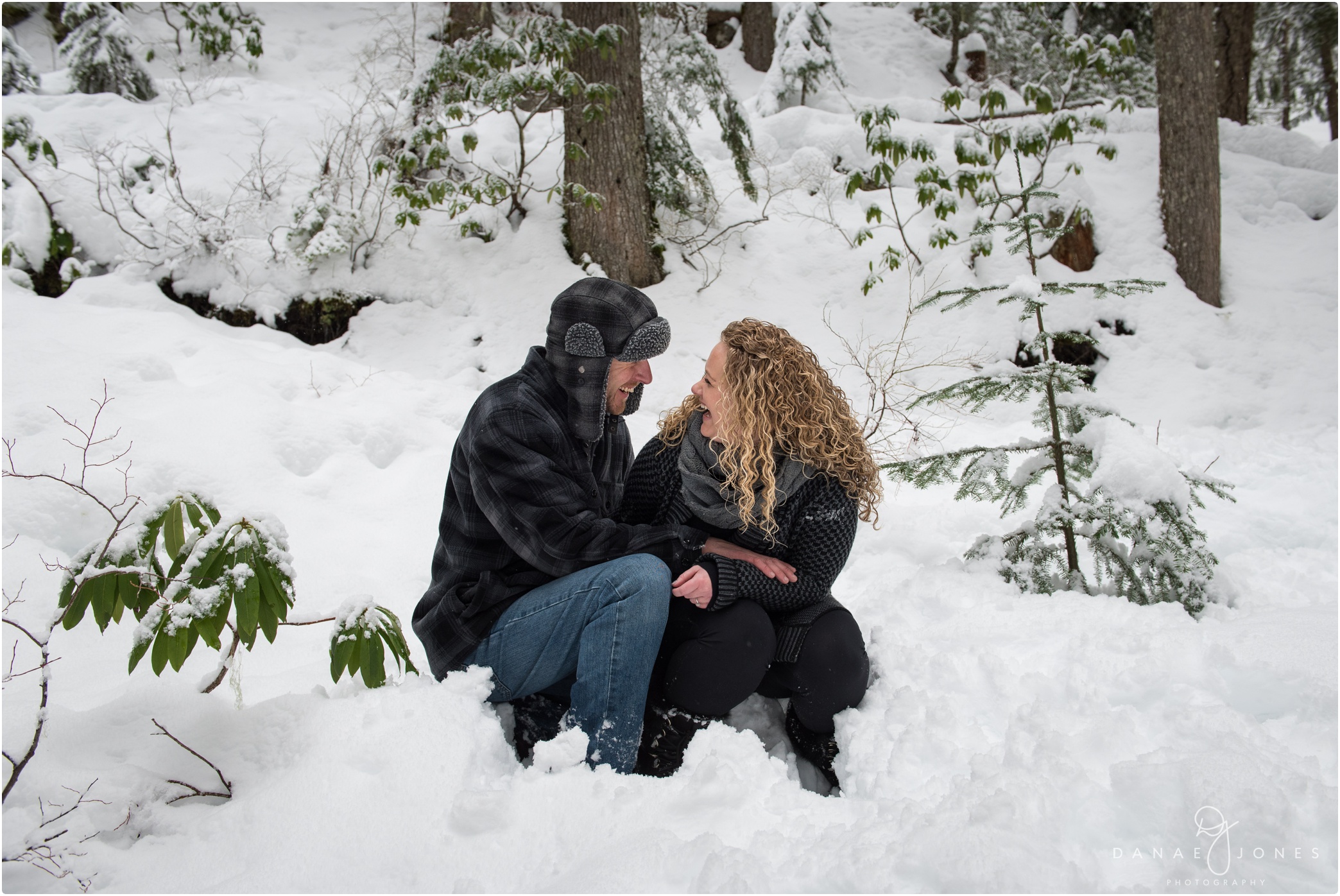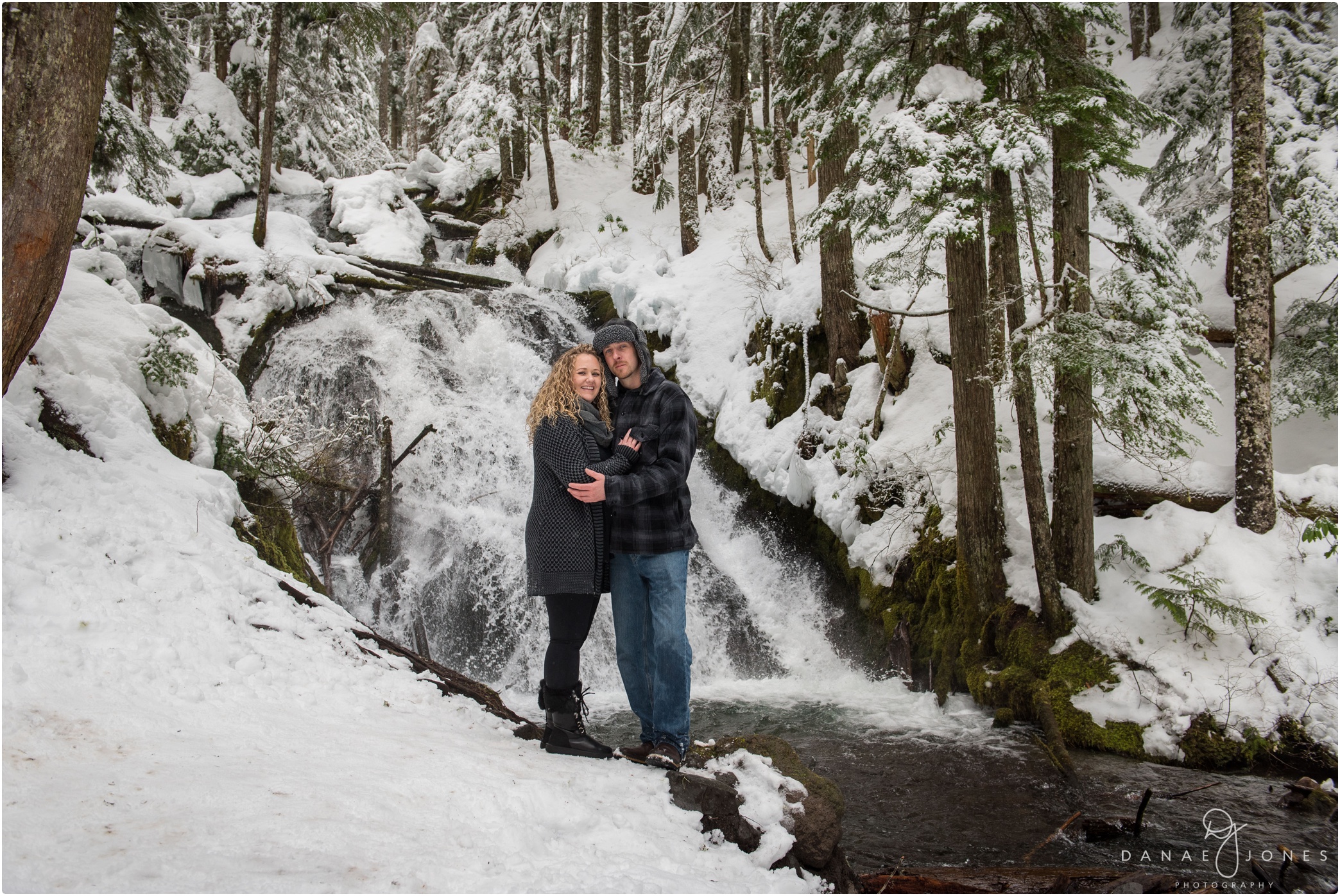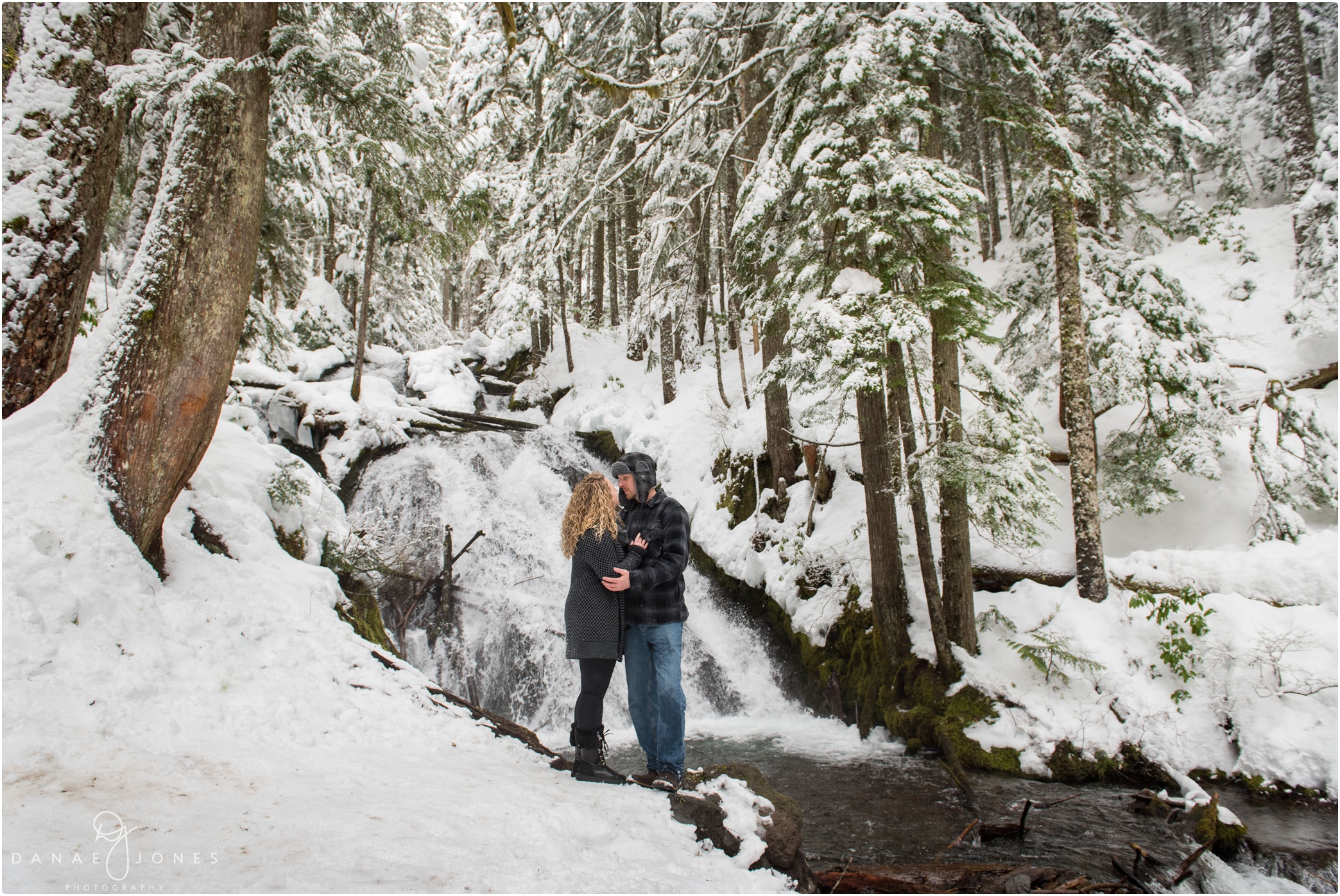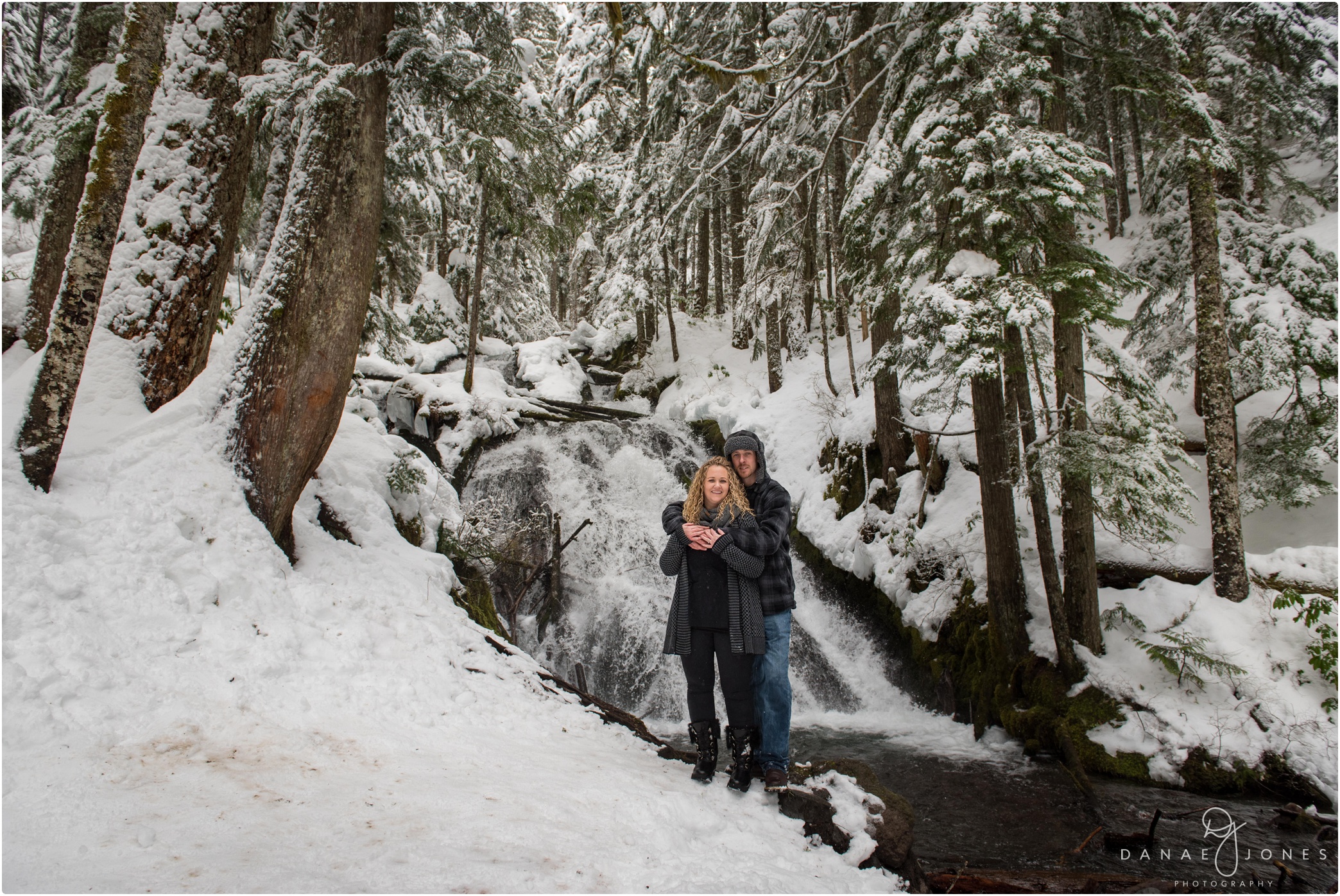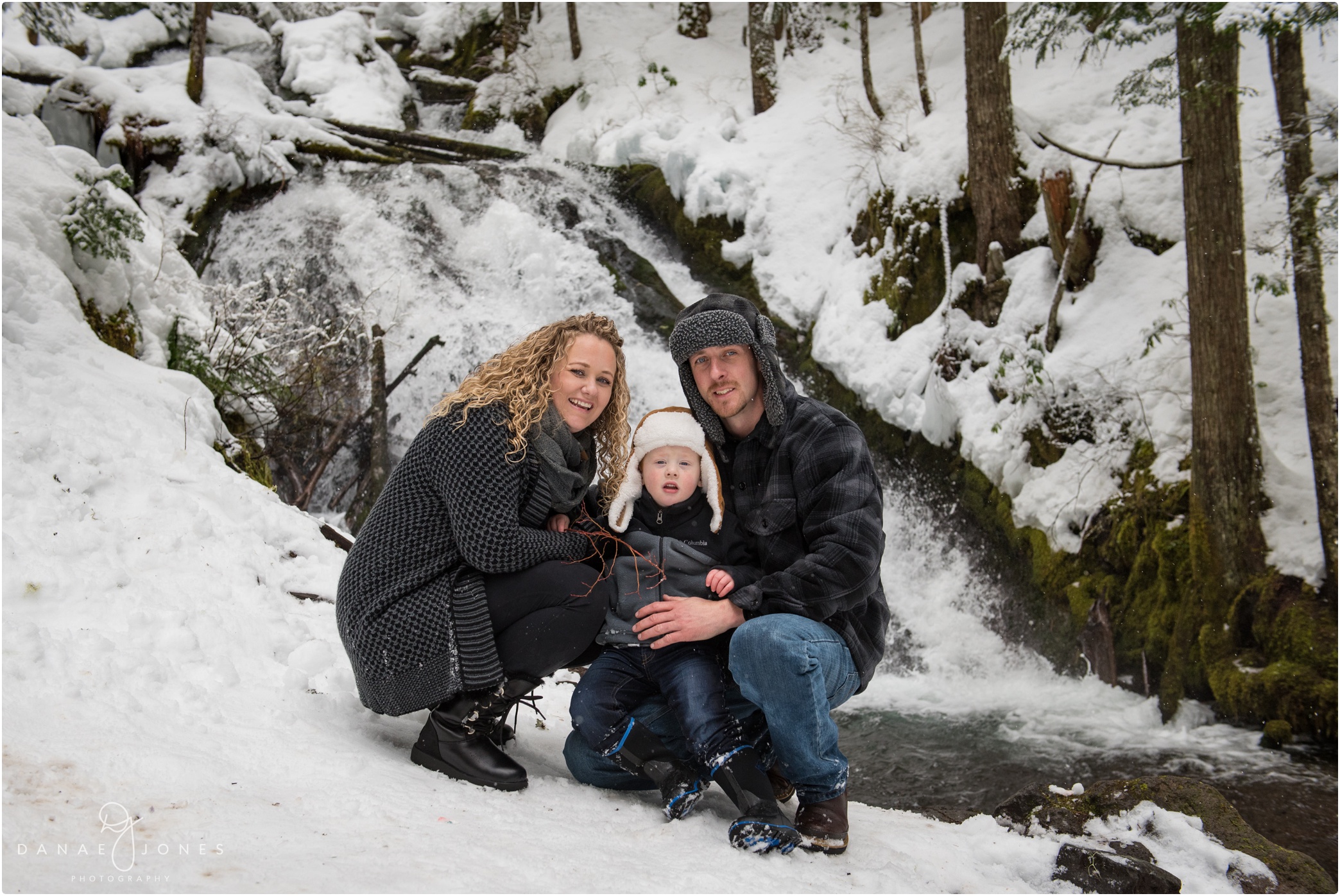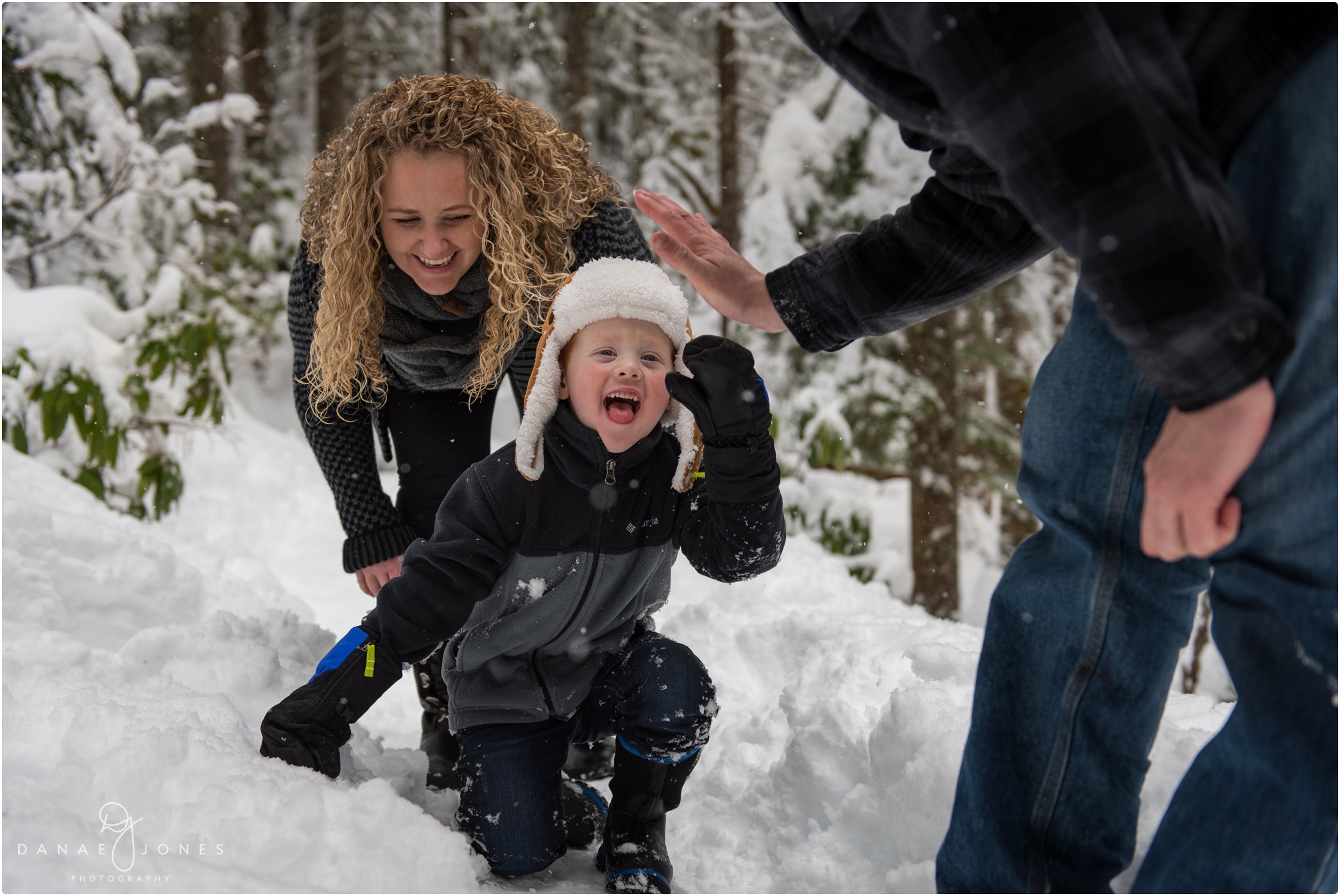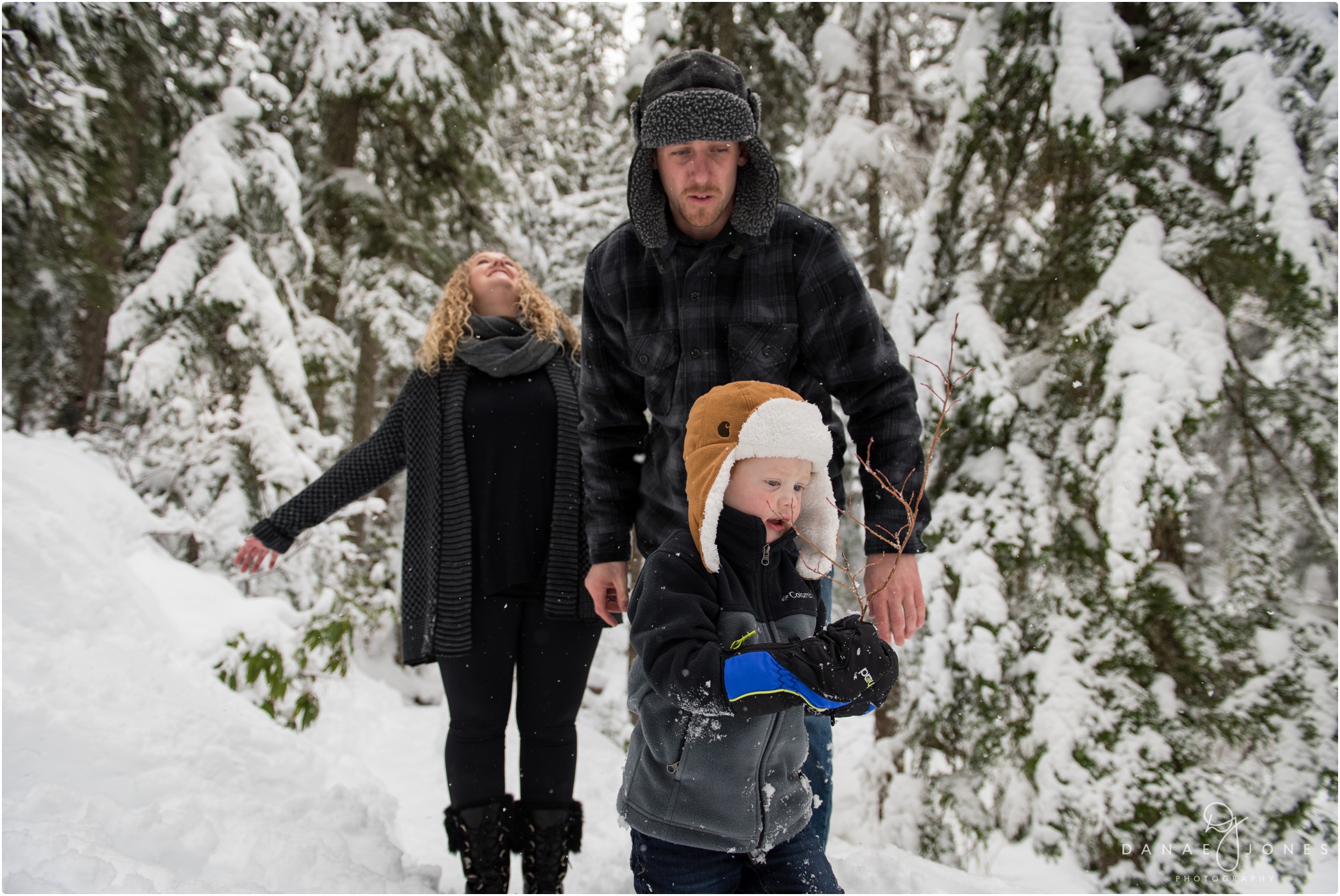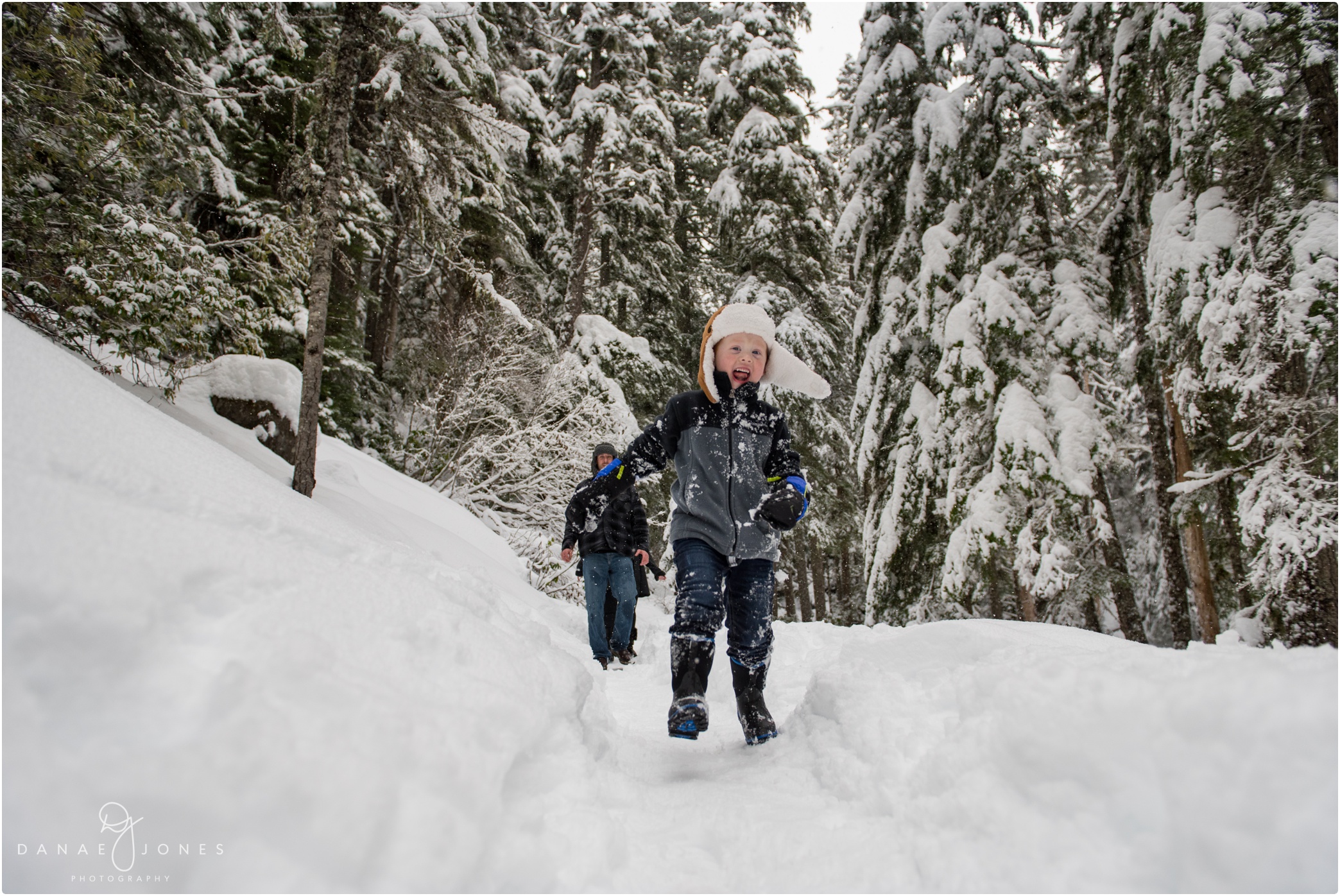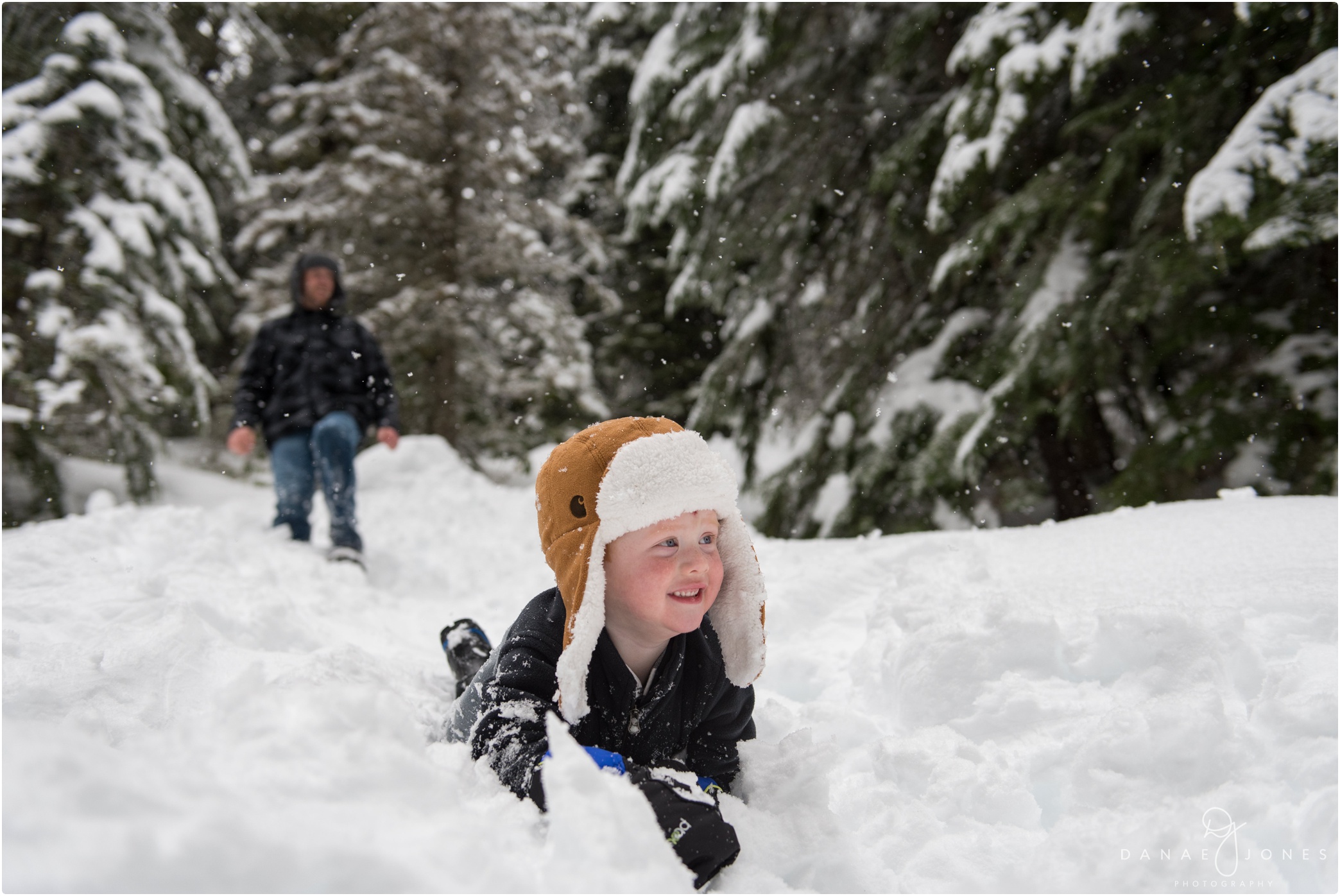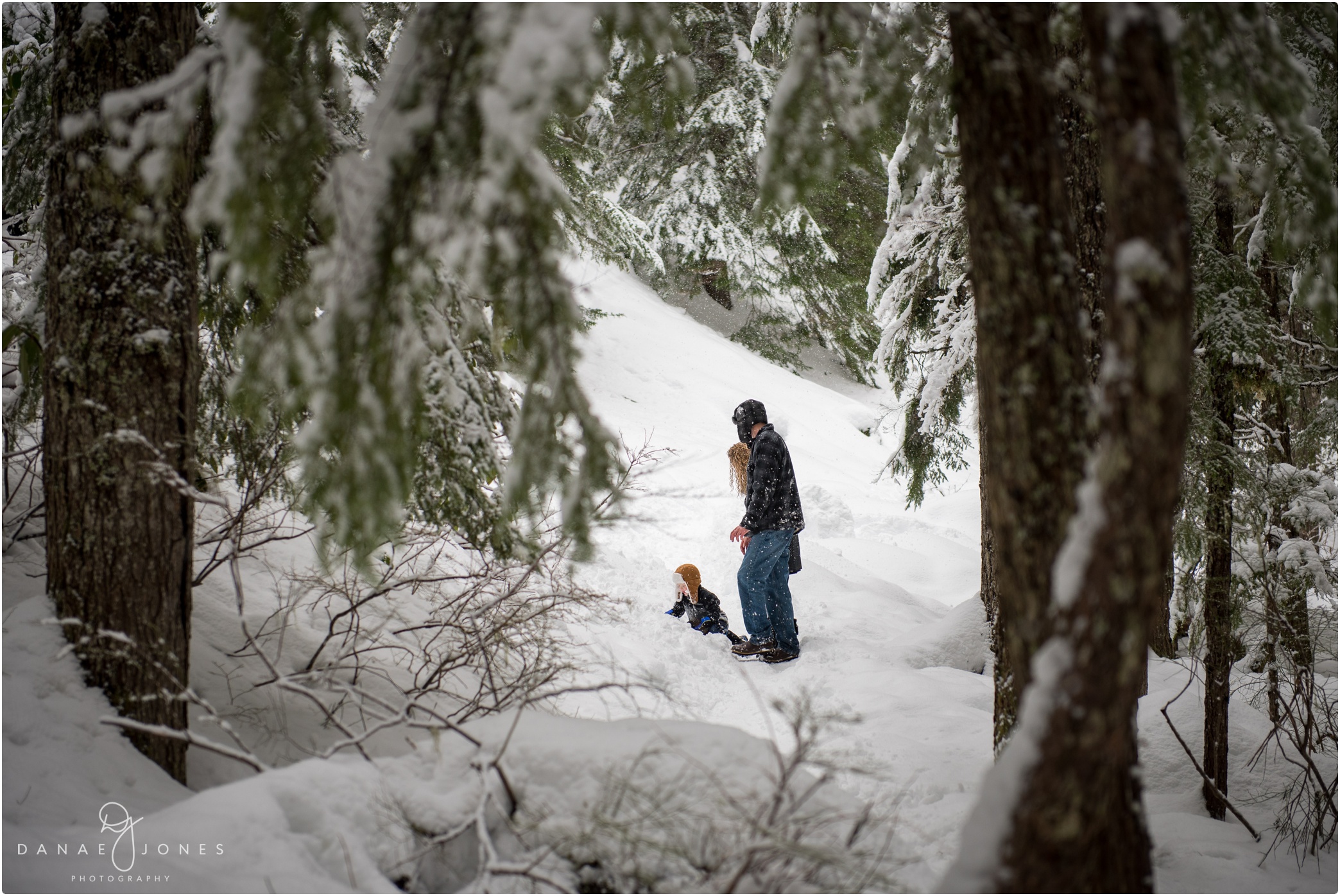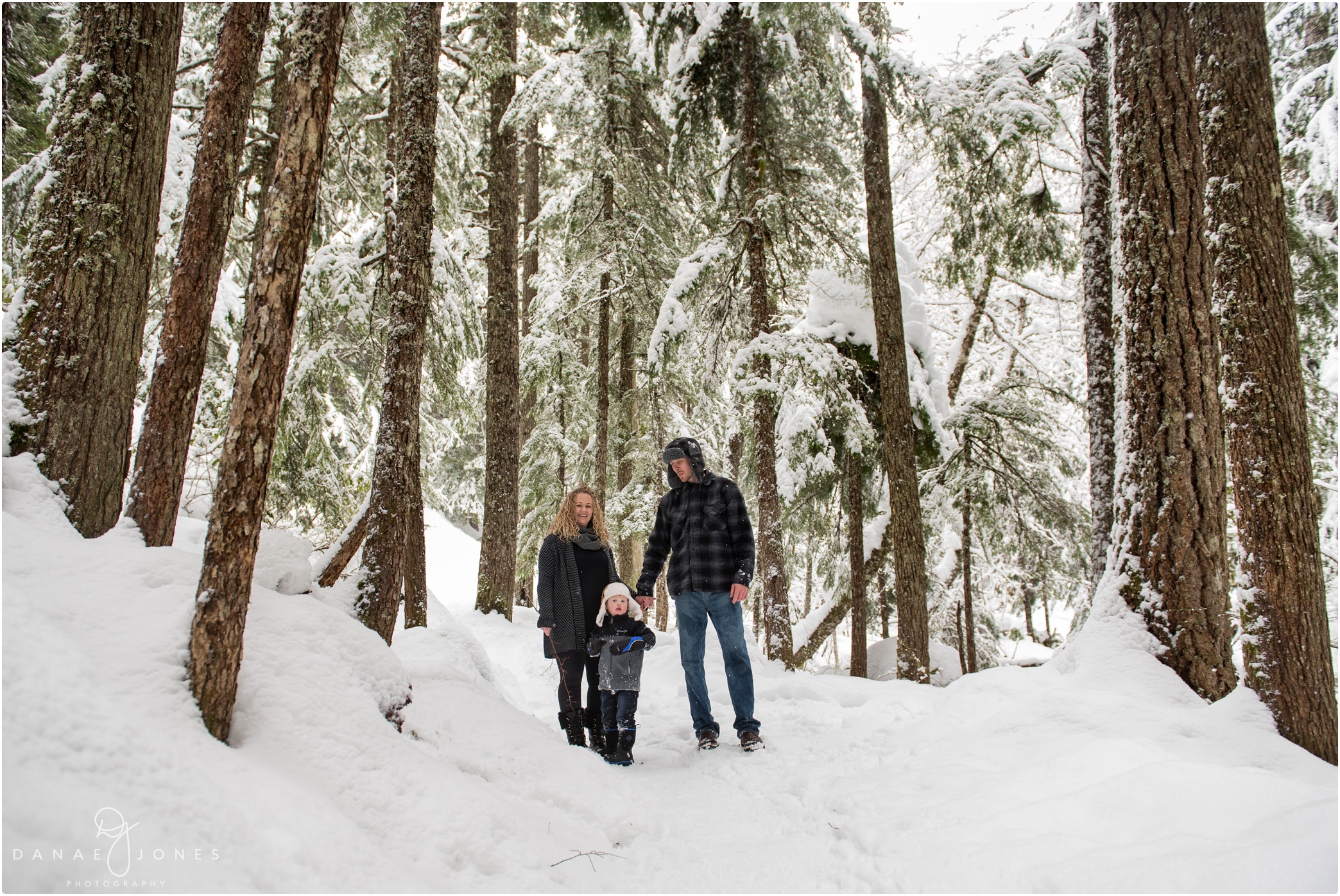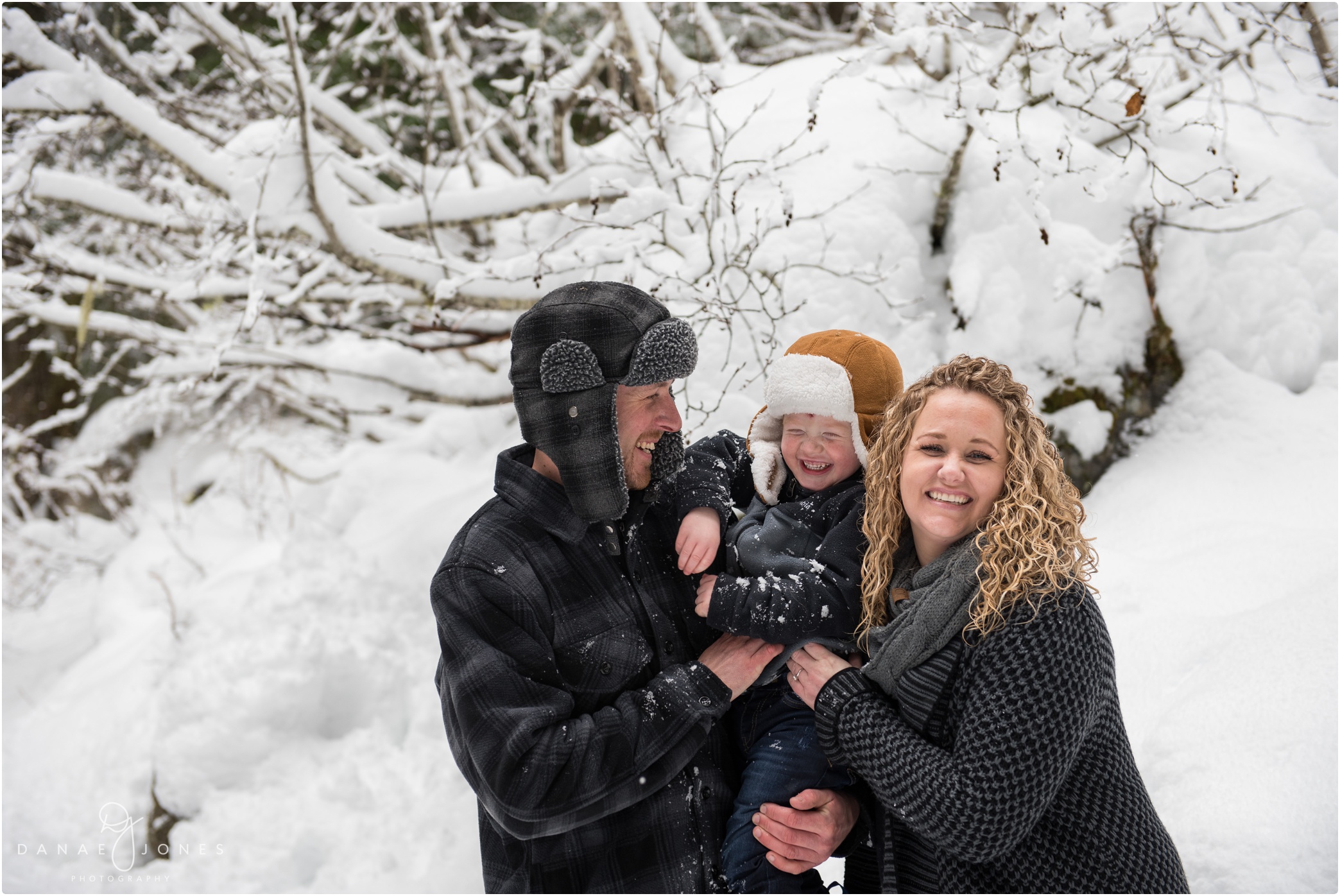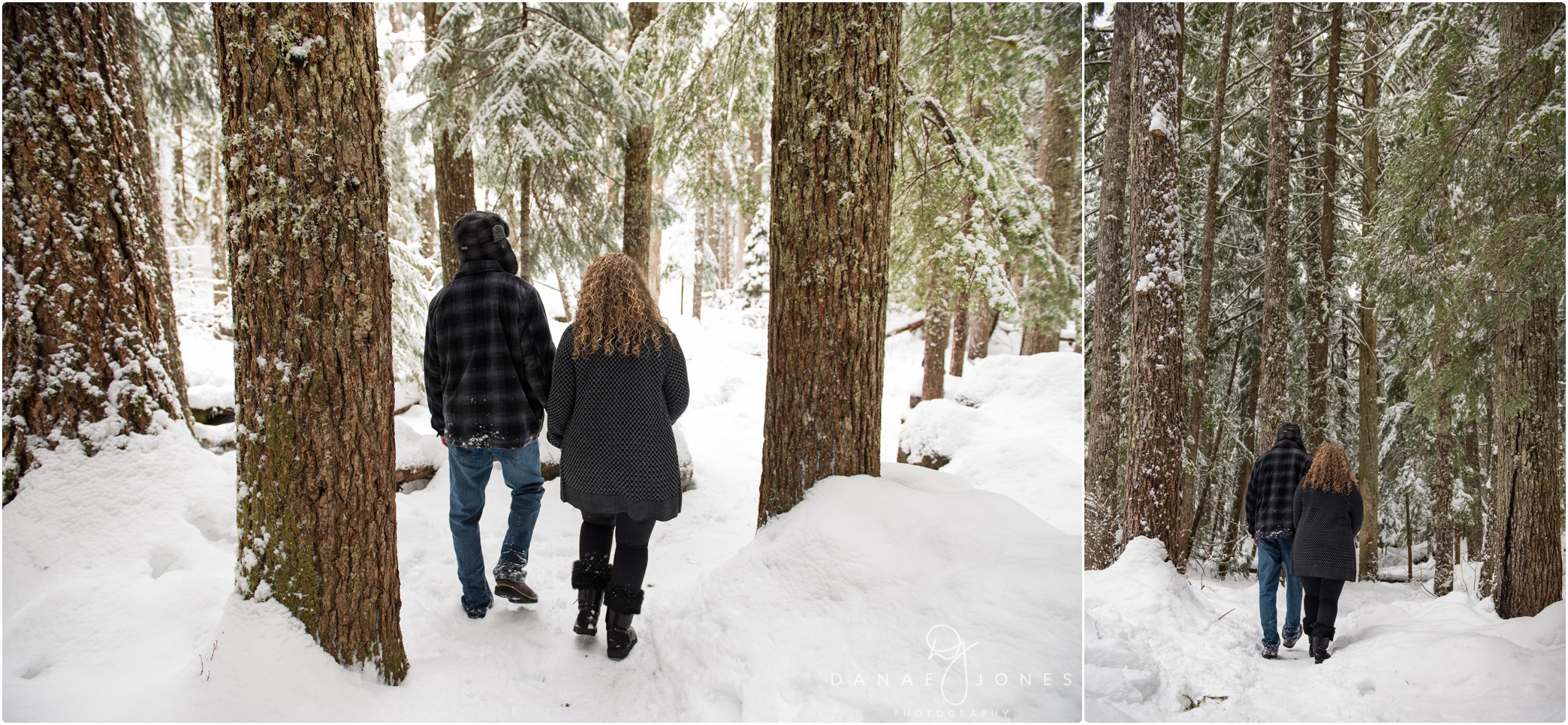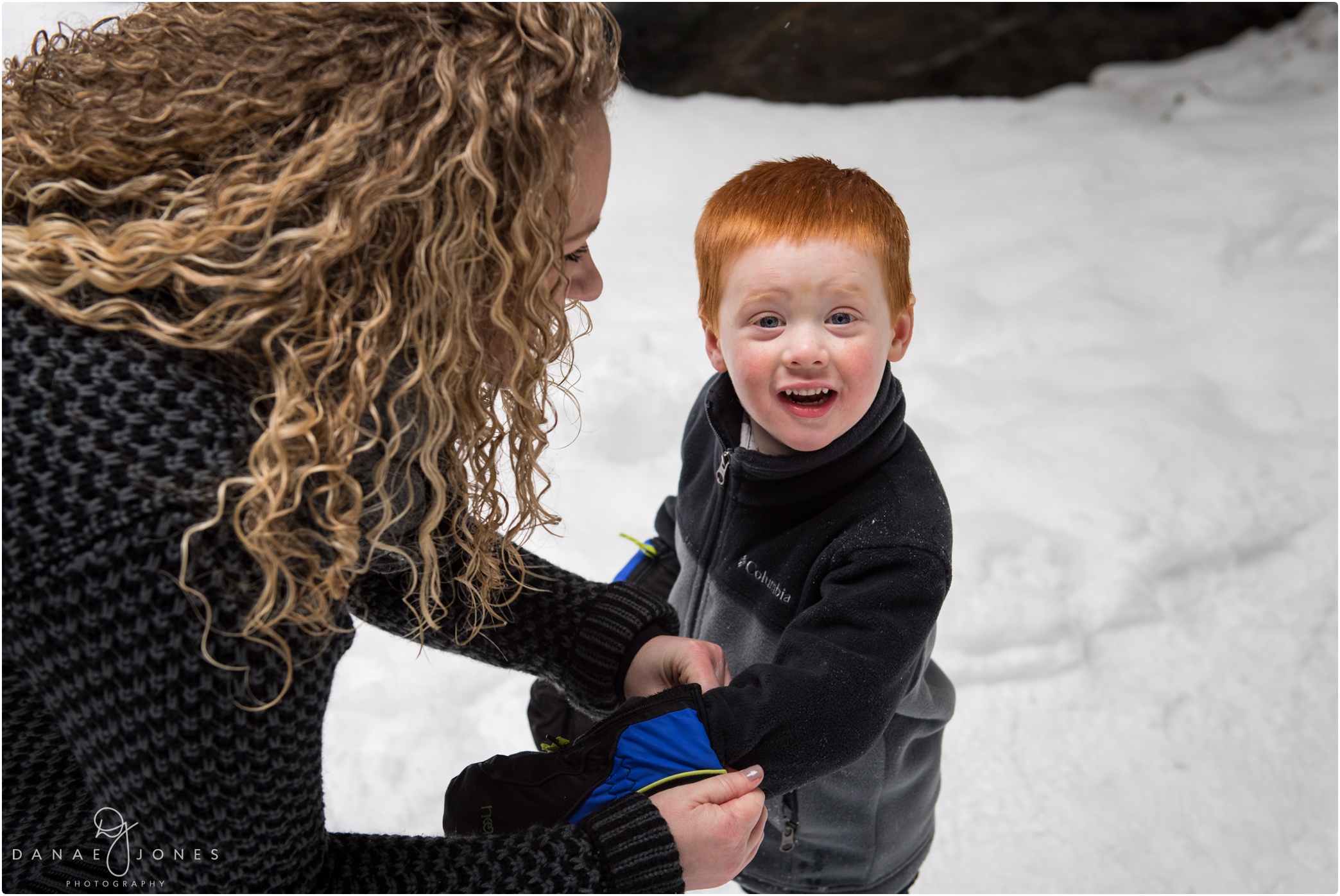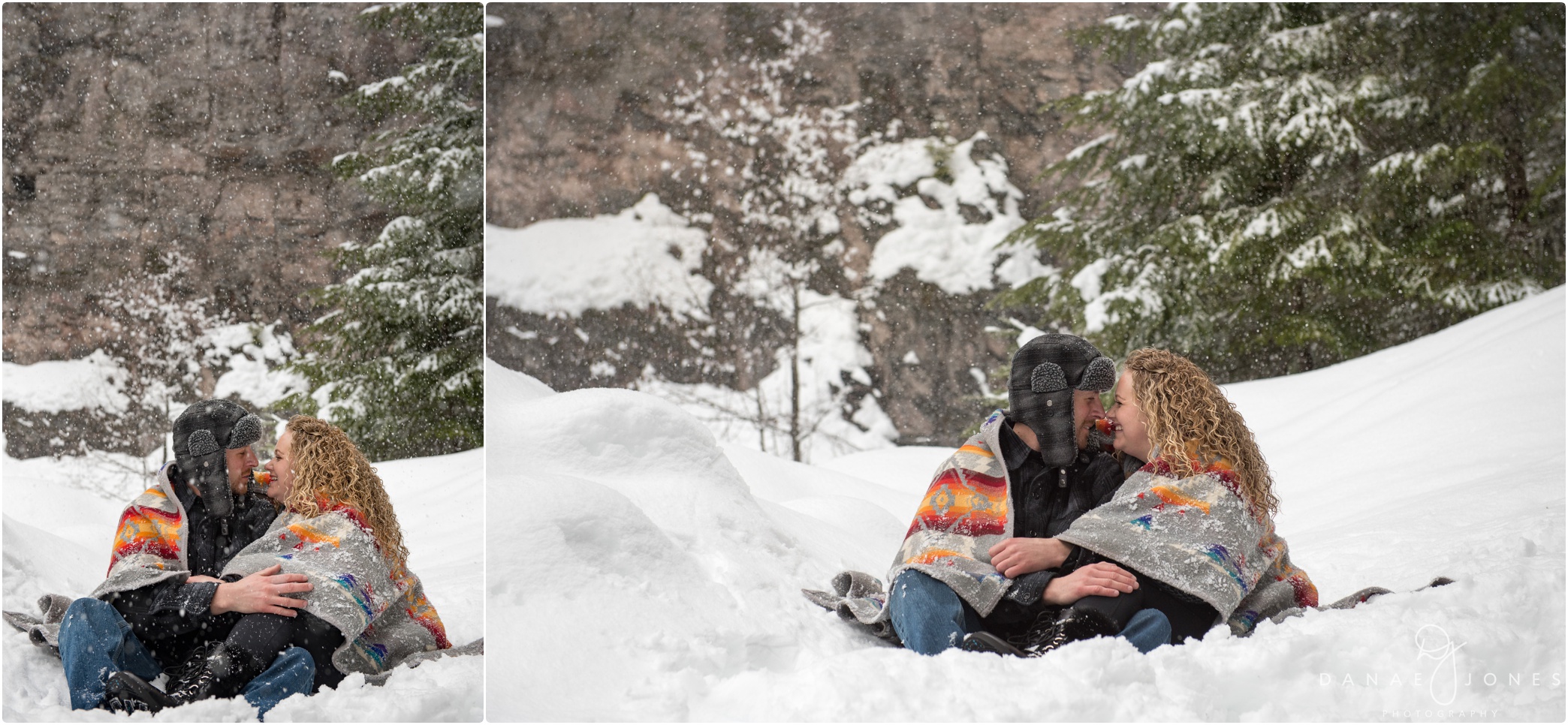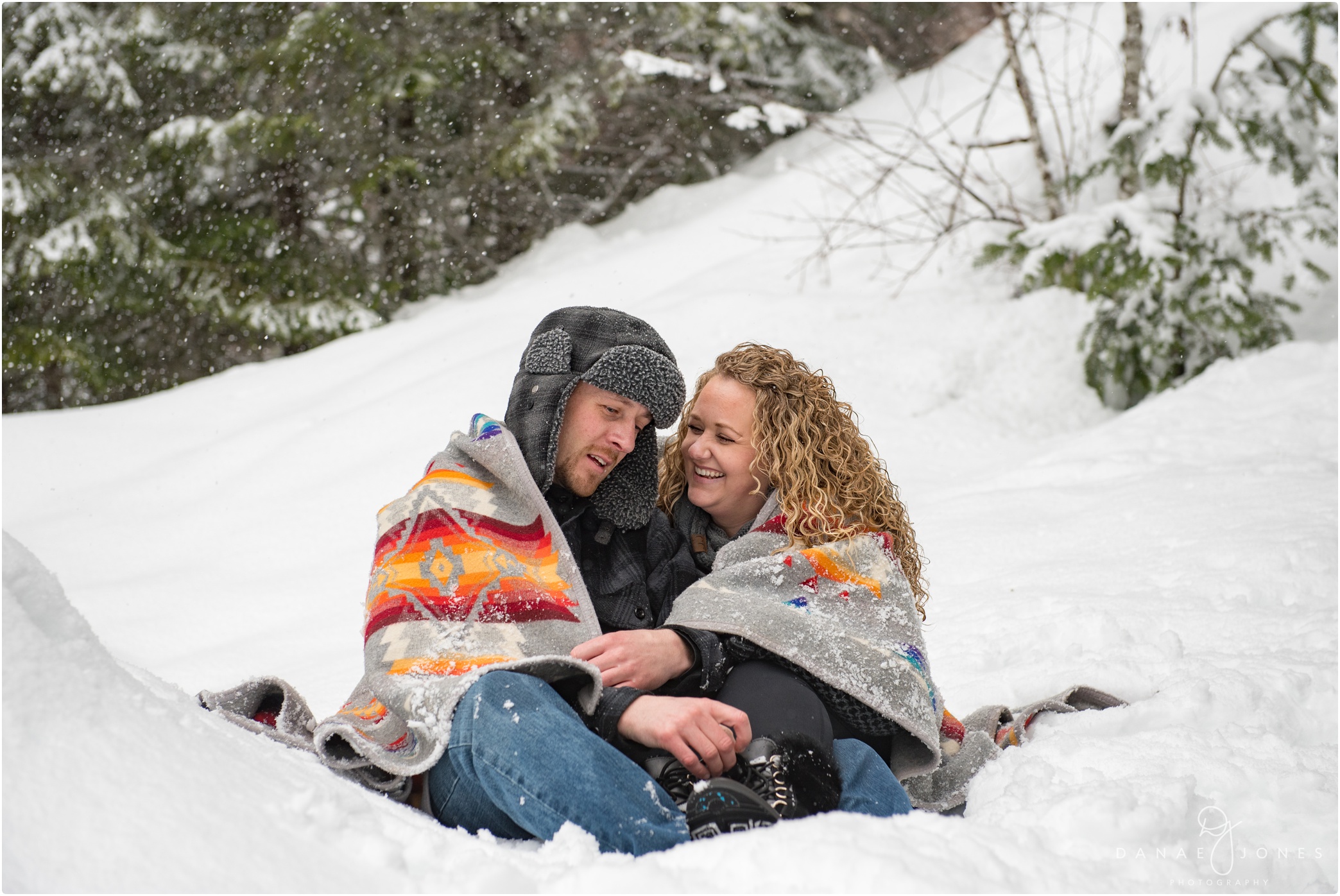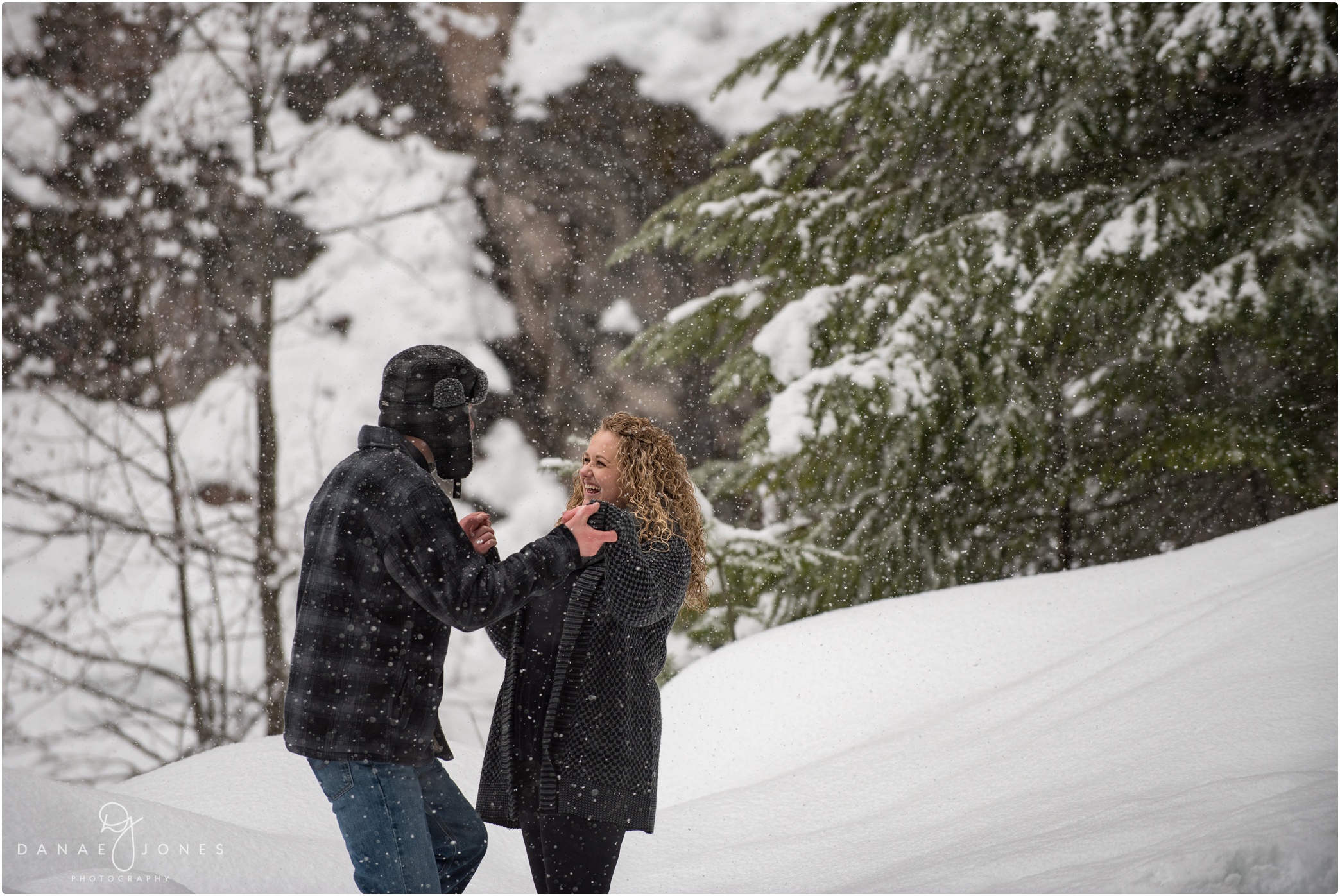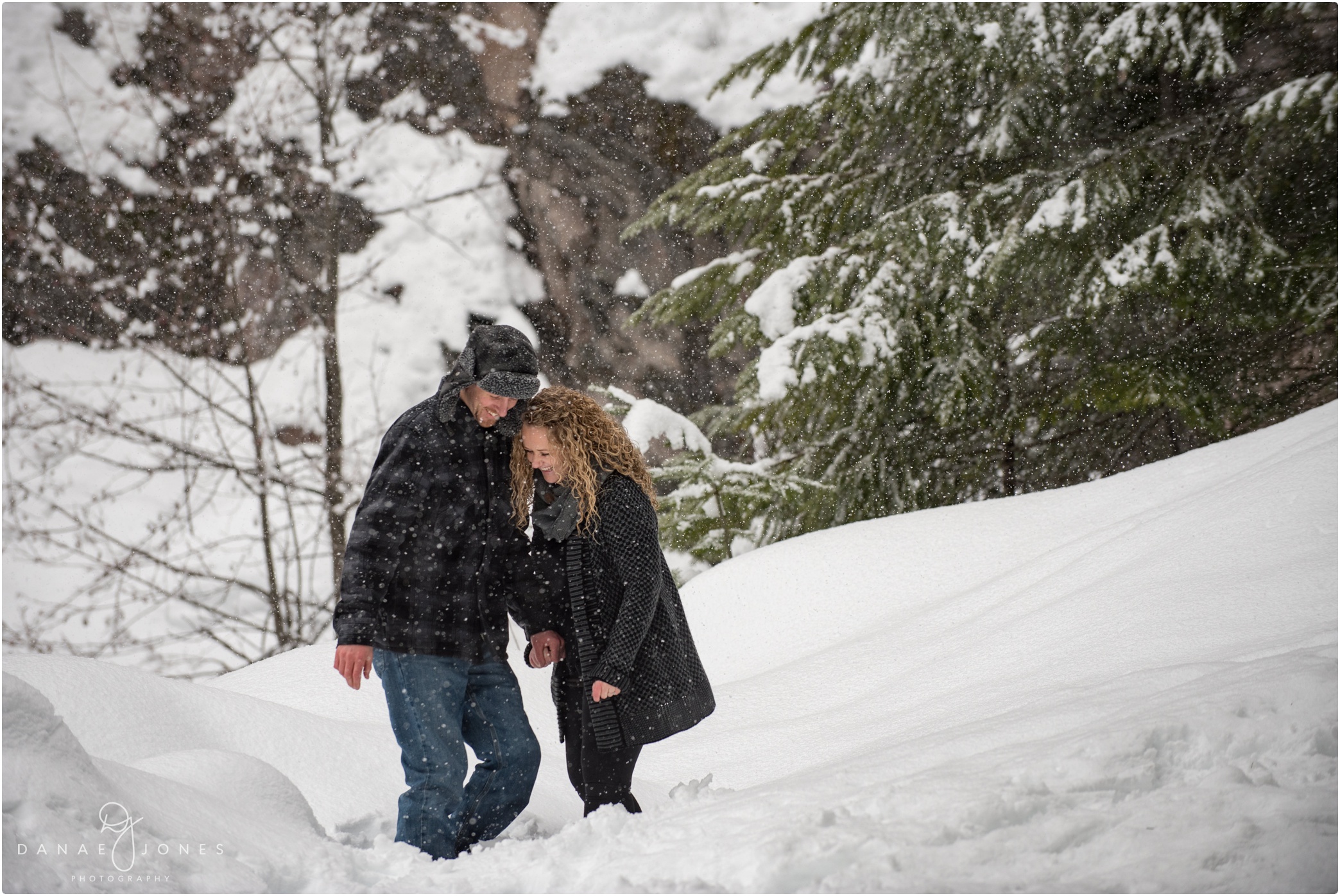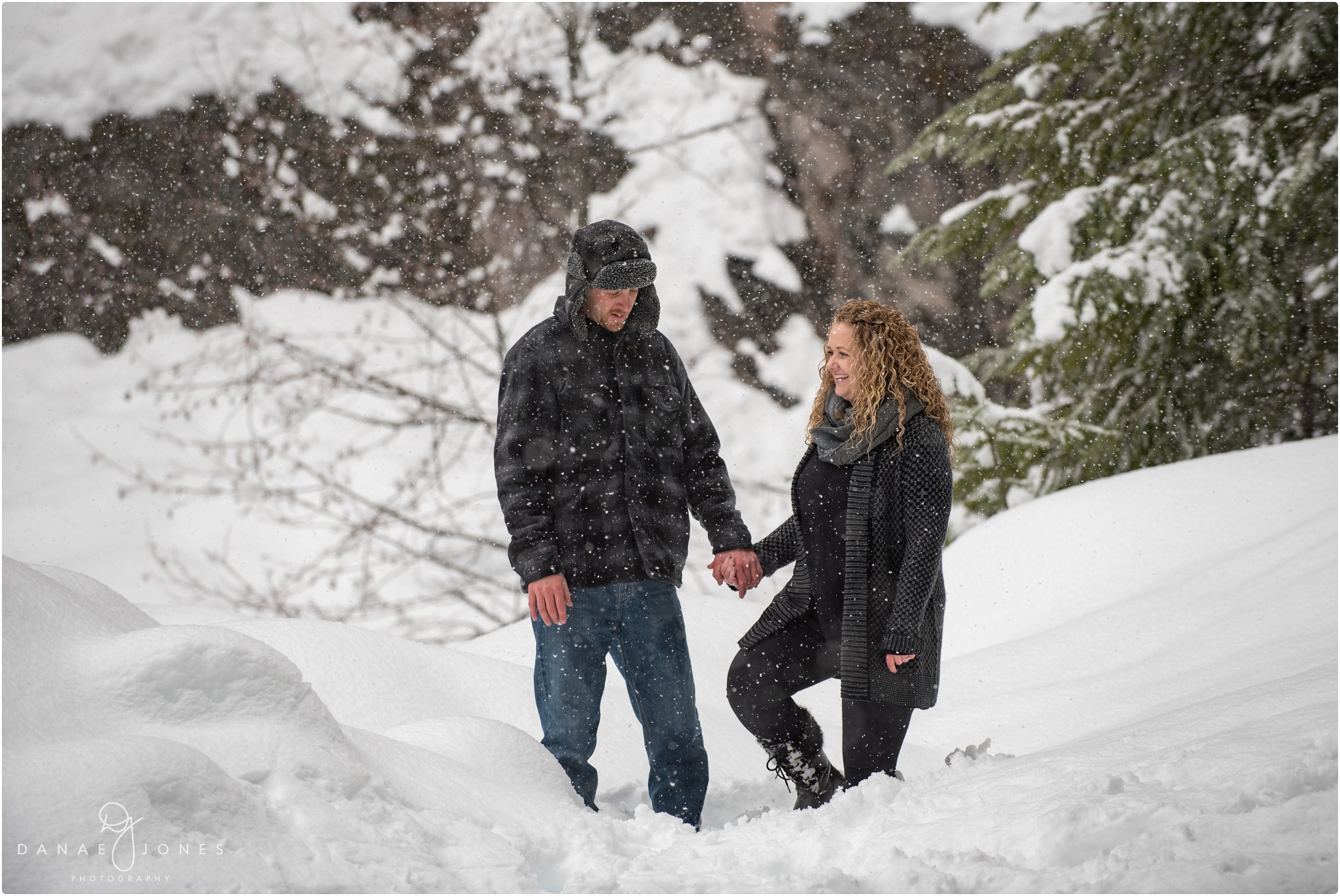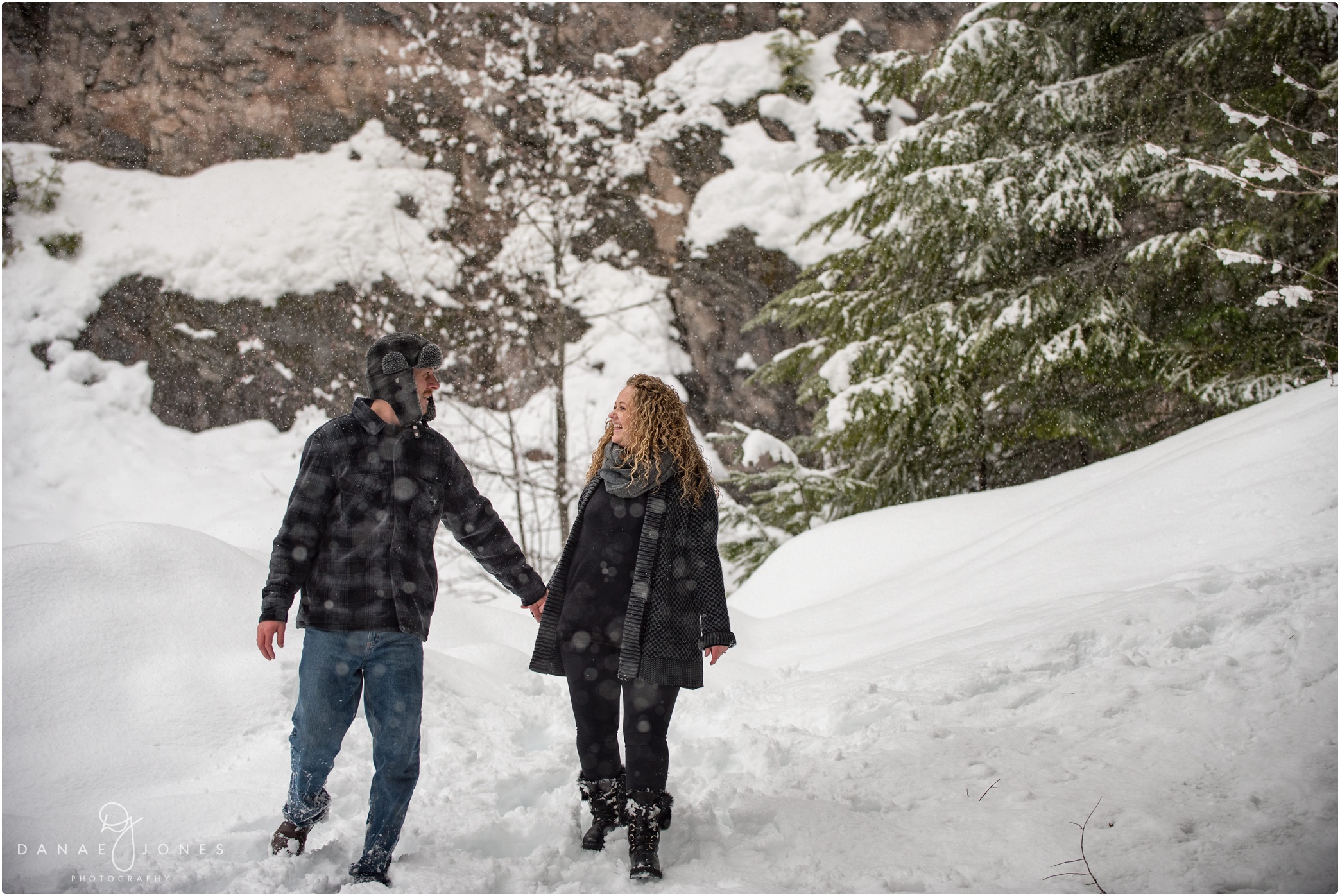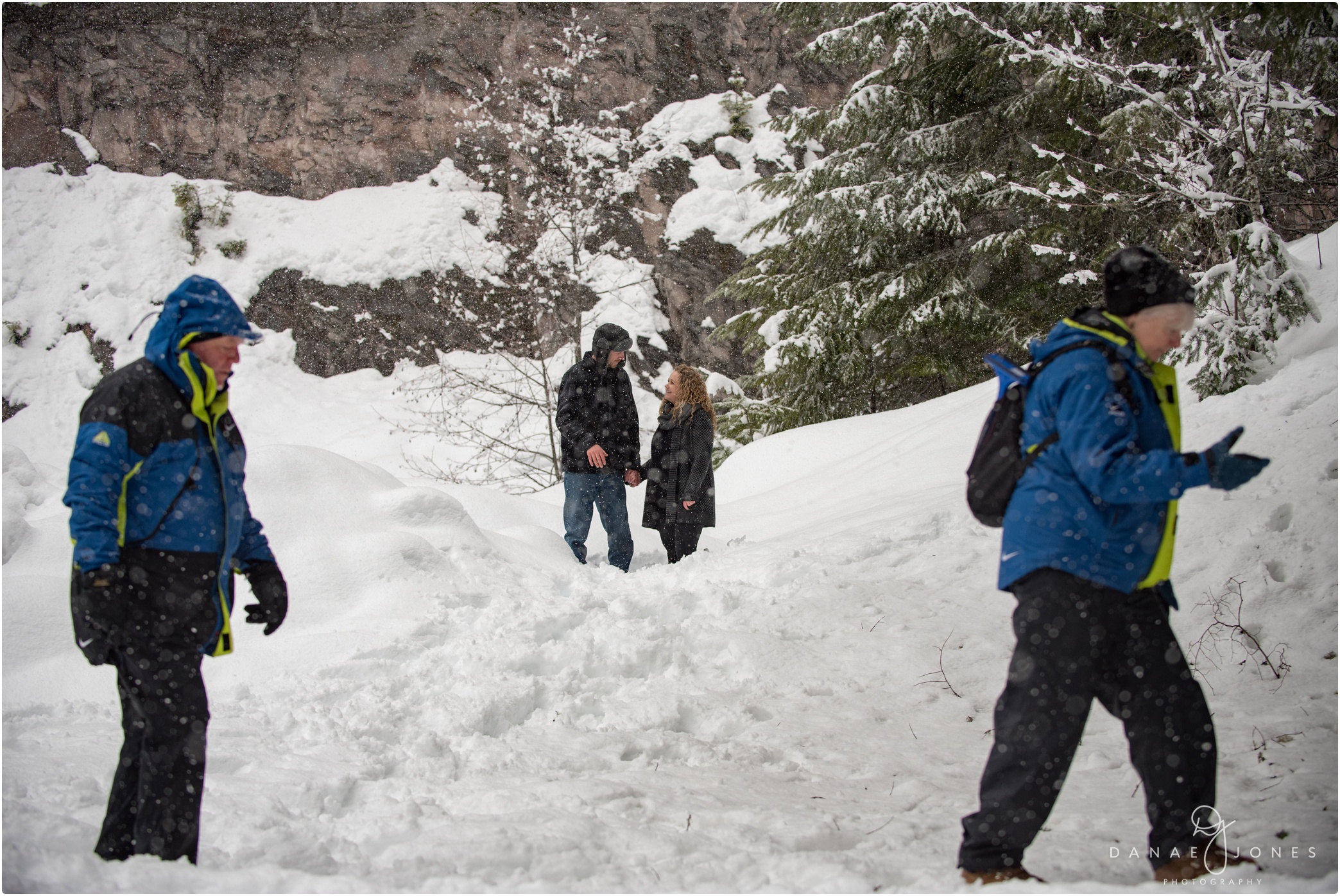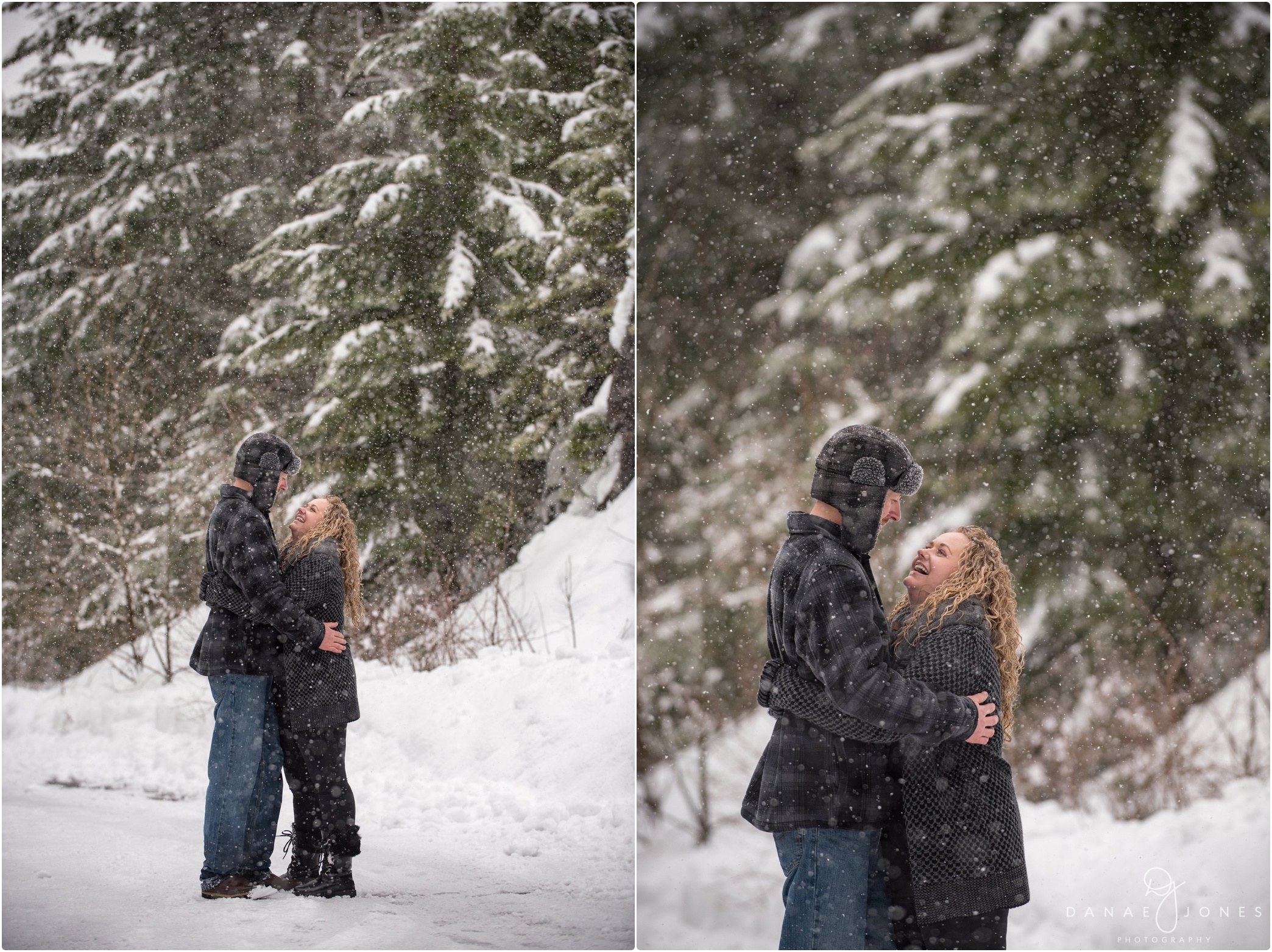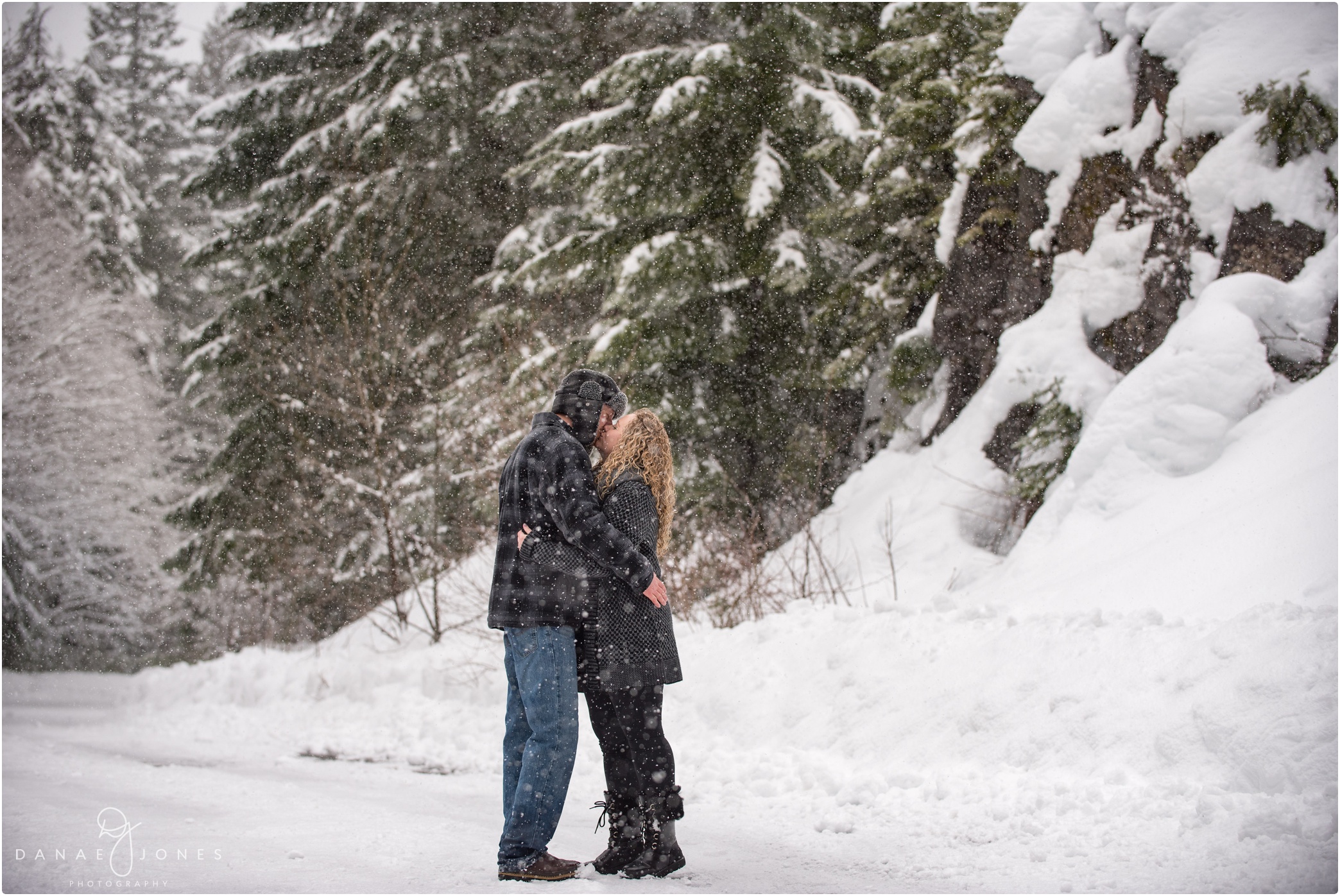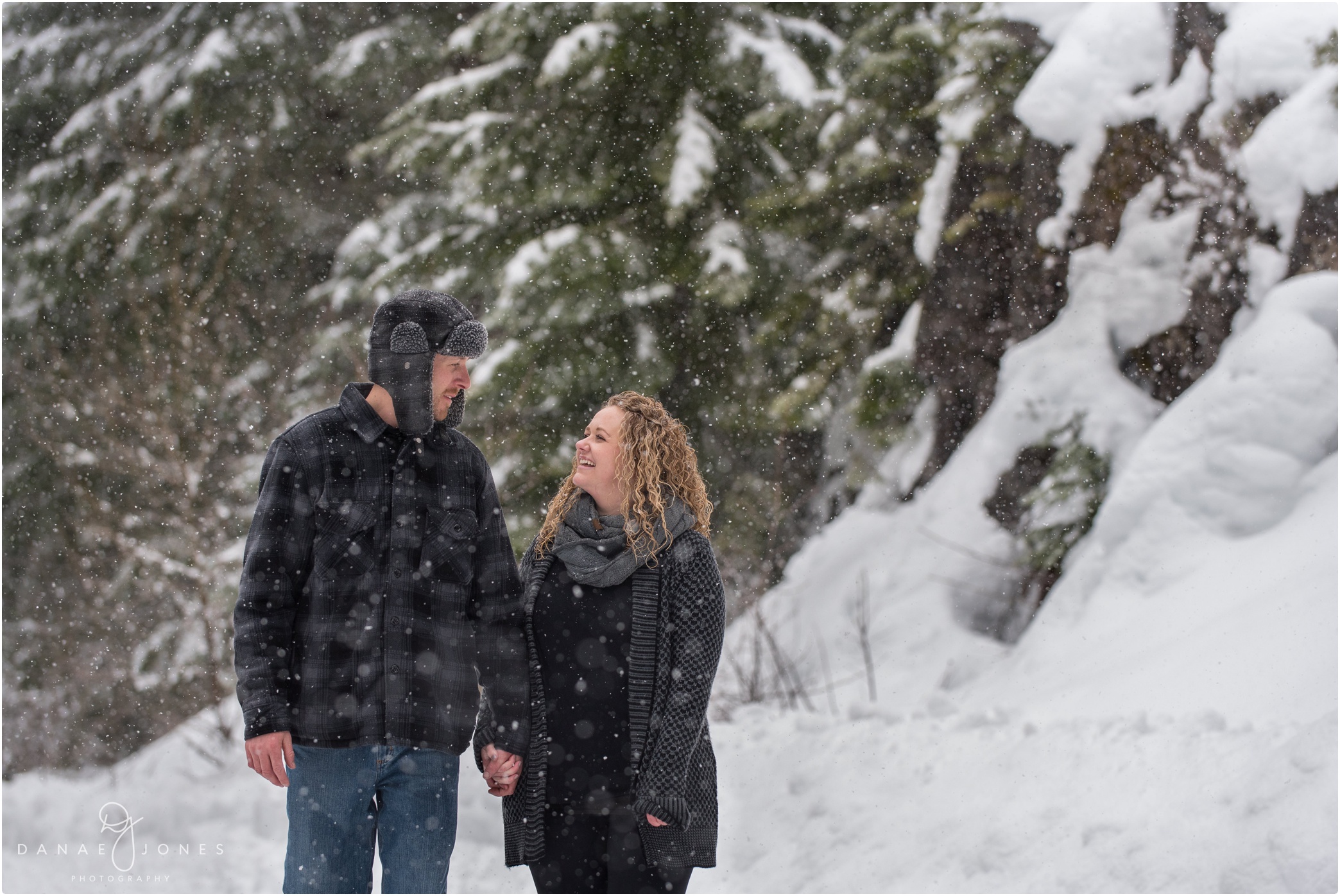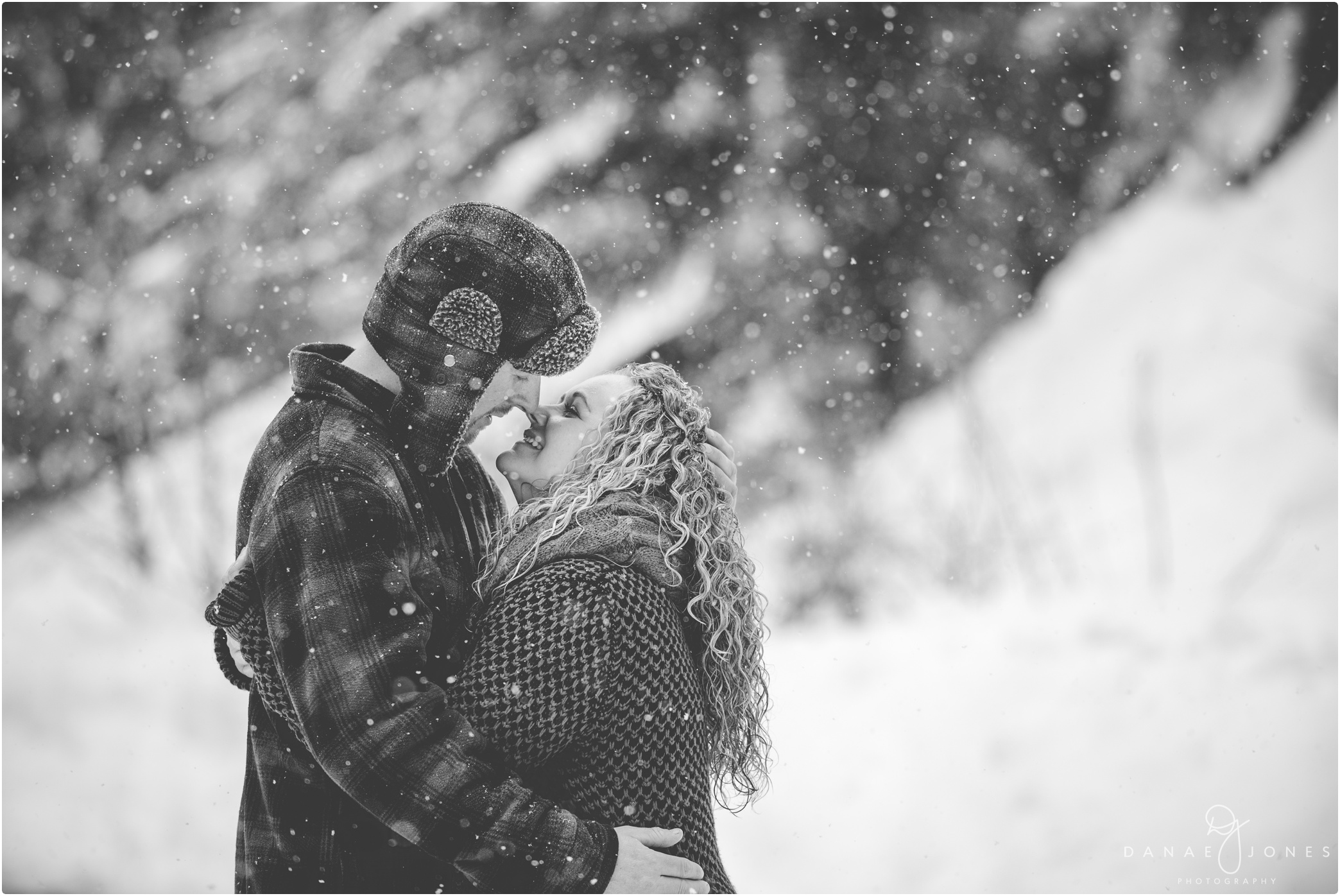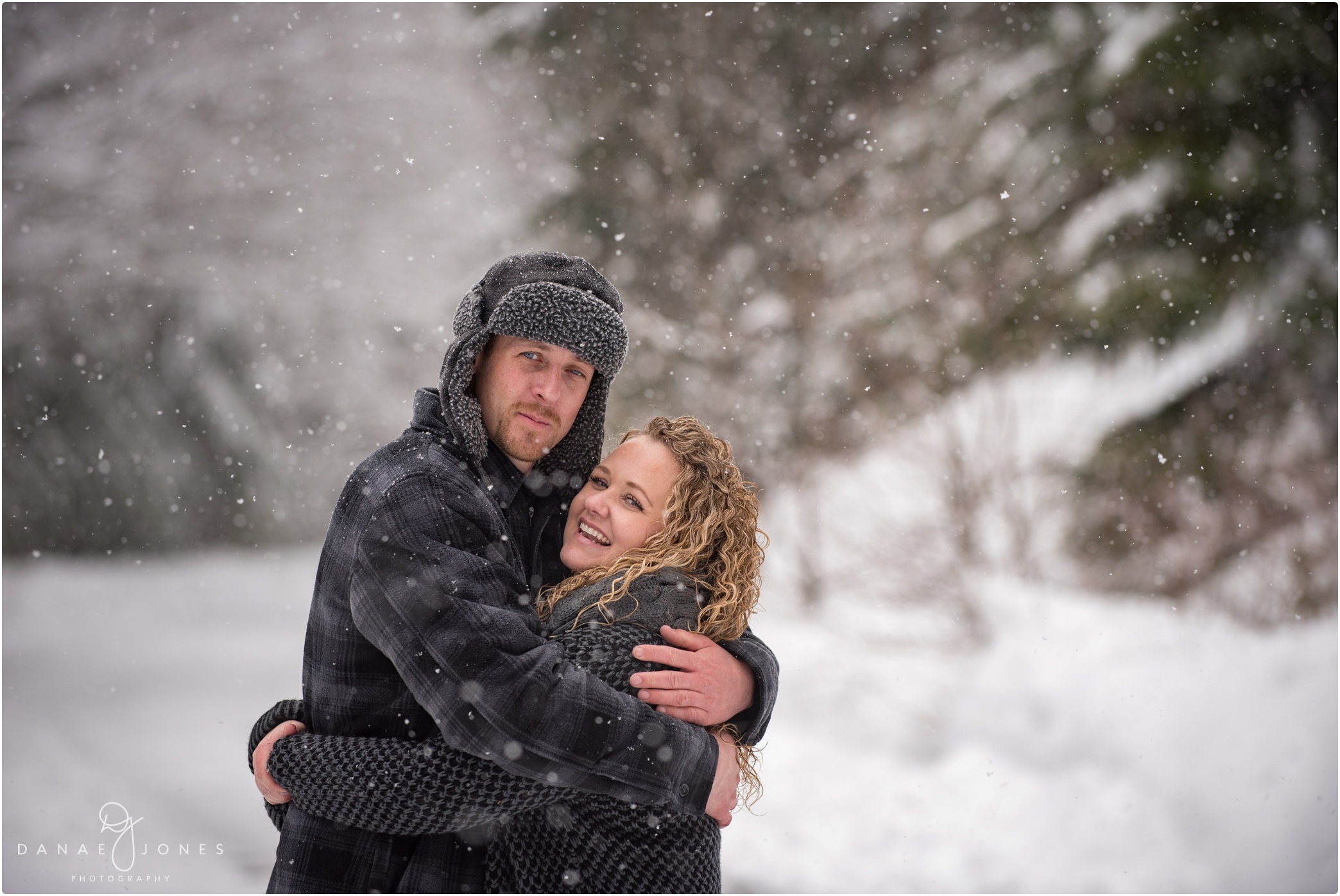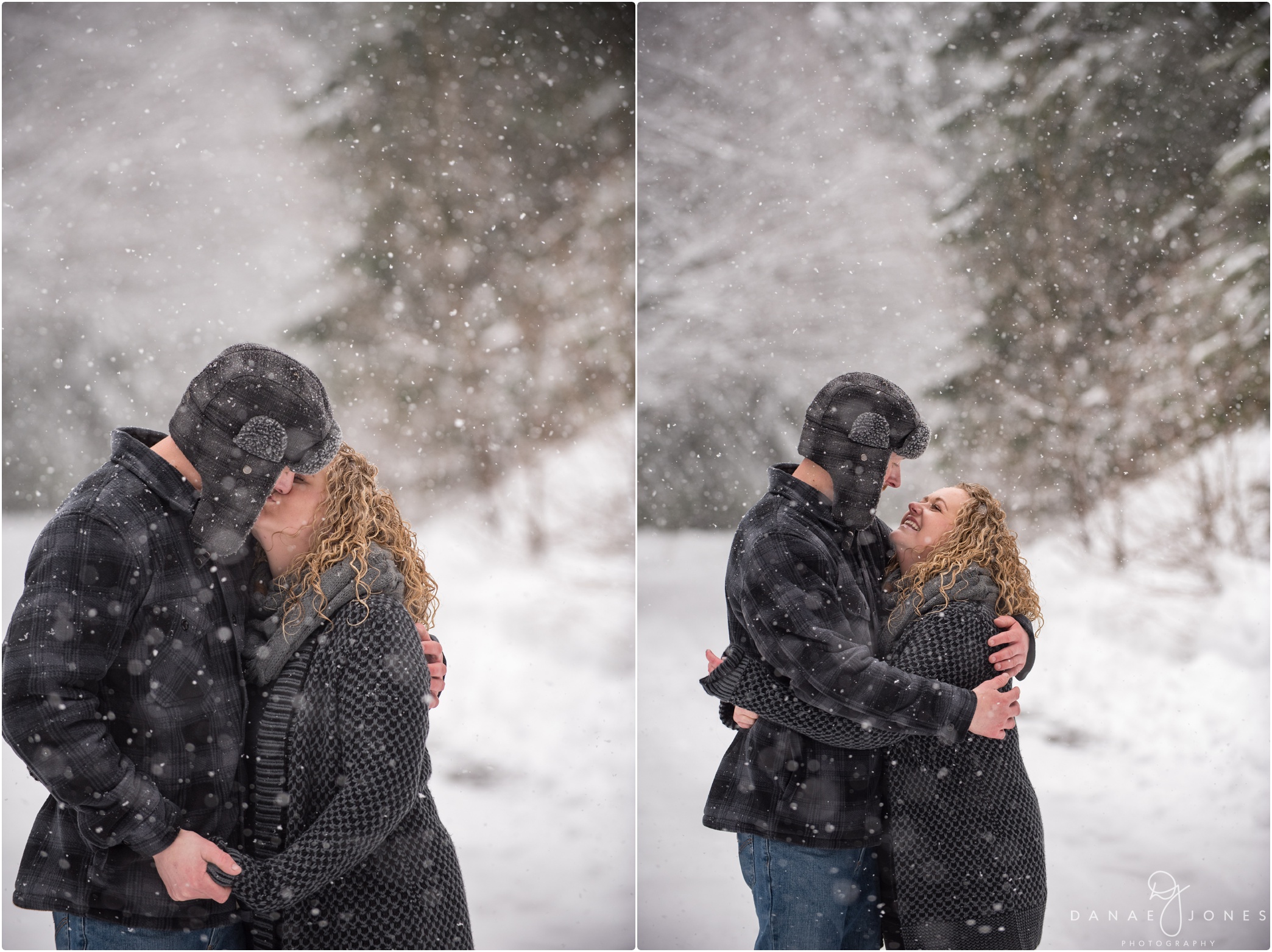 I still have time this winter for some more snow adventure sessions on the mountain. Let's plan yours!