Oh man, where do I even start with gushing about Megan & Aaron's wedding? Surrounded by their very closest of family members, these two celebrated 20 years together by getting married in Megan's parent's back yard.
Everything about their big day was just so relaxed and beautiful. Megan & Aaron's first look and portraits was followed by a cocktail hour with their family members in the yard where they chatted over drinks while enjoying an amazing charcuterie board.
Aside from taking a quick break mid-ceremony to run off a squirrel and water a tree (photo below of course), their dog Ben was involved in every moment of the day. From helping Megan get ready until he fell asleep next to her chair after dinner – he took his role of "best friend to the couple" very seriously.
After the ceremony, Two Girls Catering served up an amazing Tri-Tip dinner which meant that even though it was a home wedding every single family member was able to relax and enjoy the day, drink in hand, without having to worry about making sure everyone was taken care of.
Megan and Aaron; Thank you so much for choosing me as your wedding photographer.
I absolutely loved how personal and joyful your wedding was, cheers to the next chapter in your relationship! Oh and sorry that most of your photos are of Ben…I get really distracted by 4-legged wedding guests 😉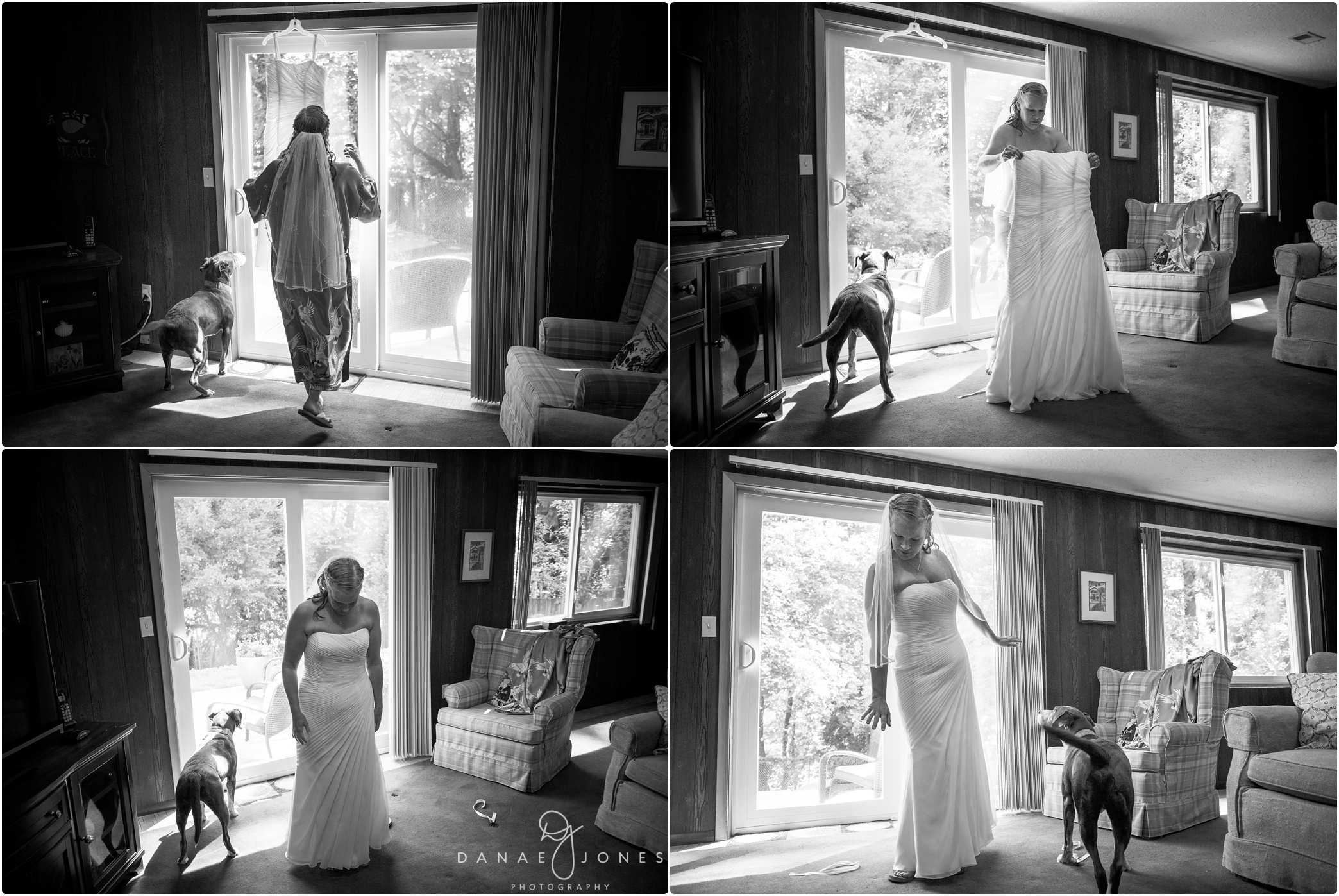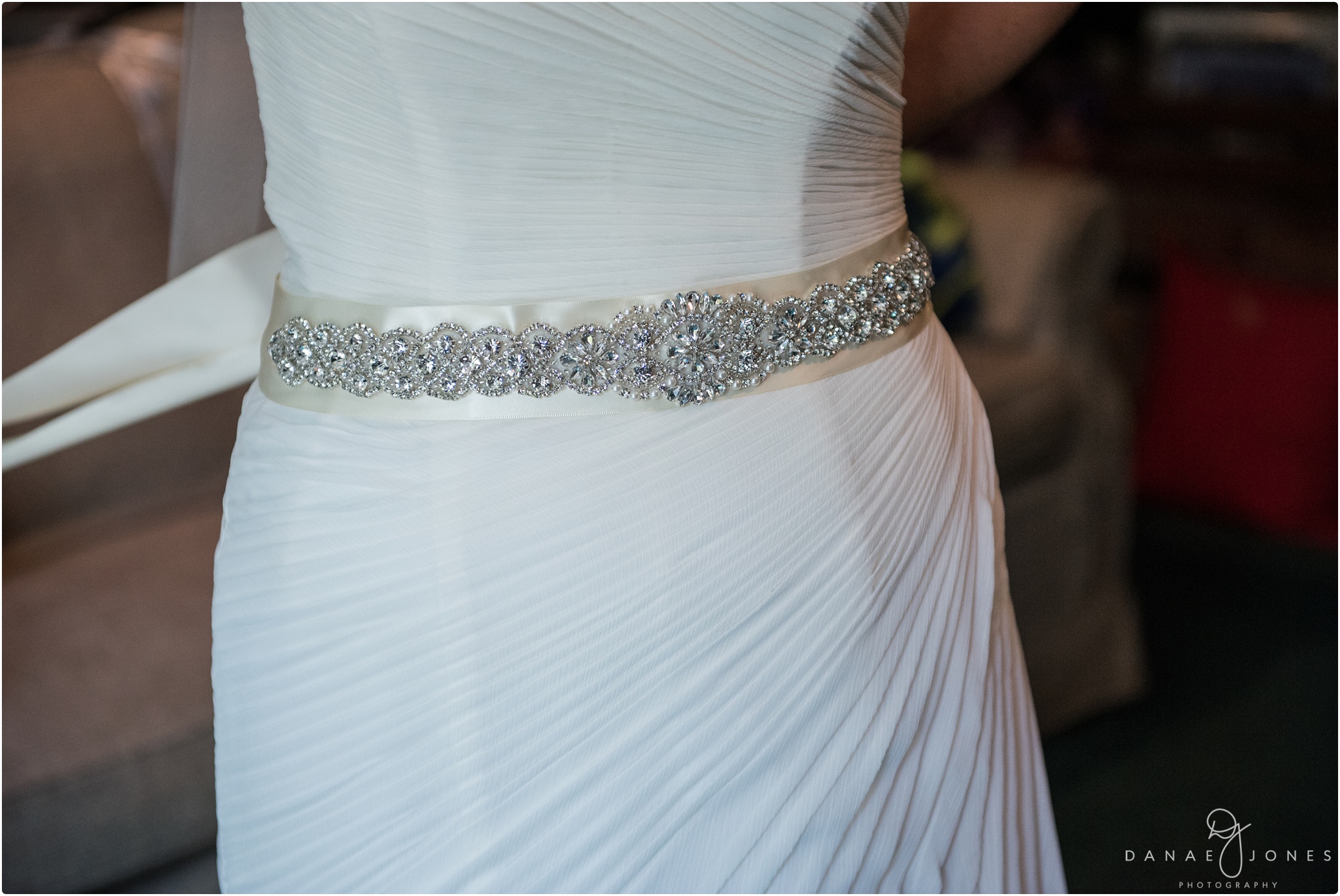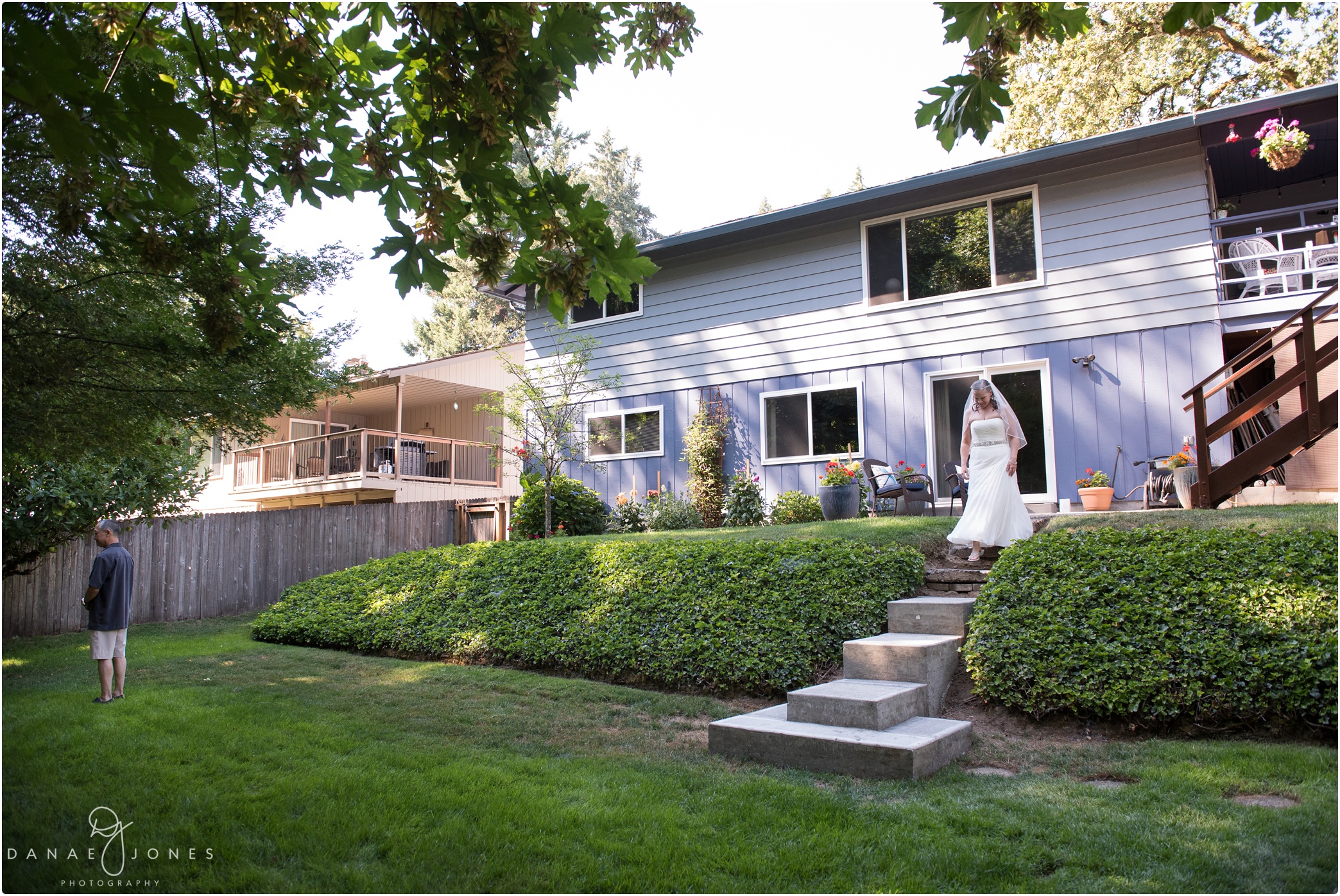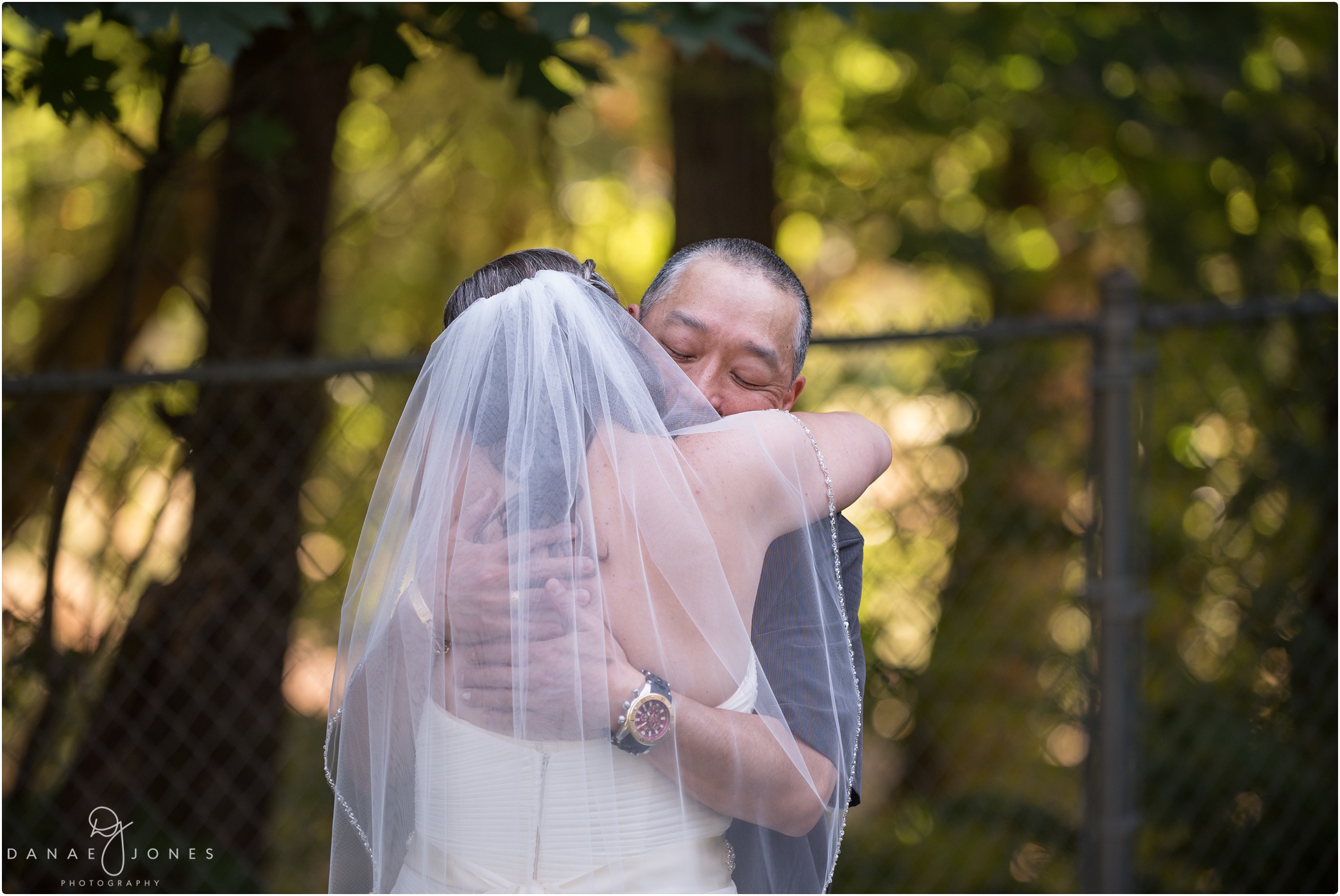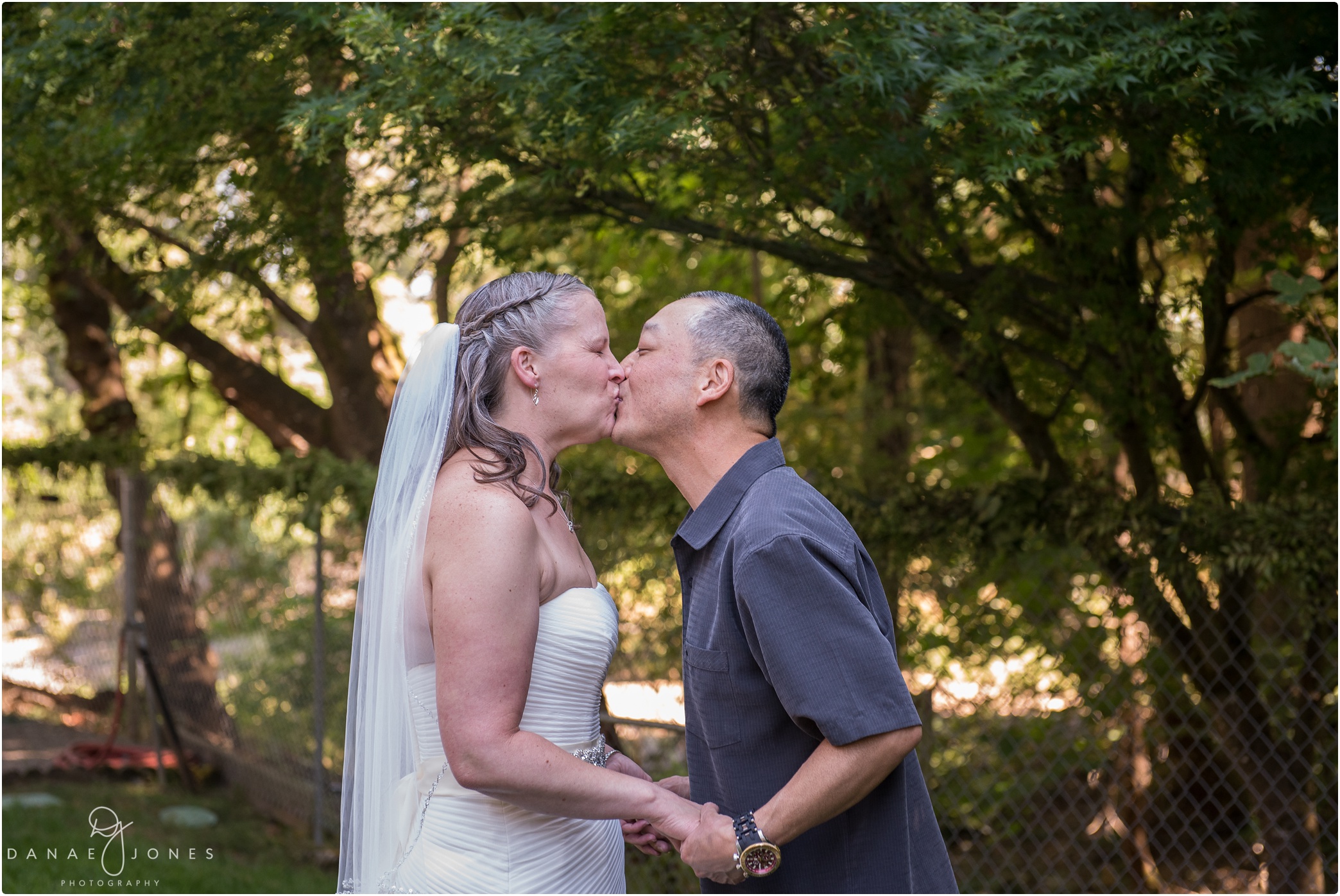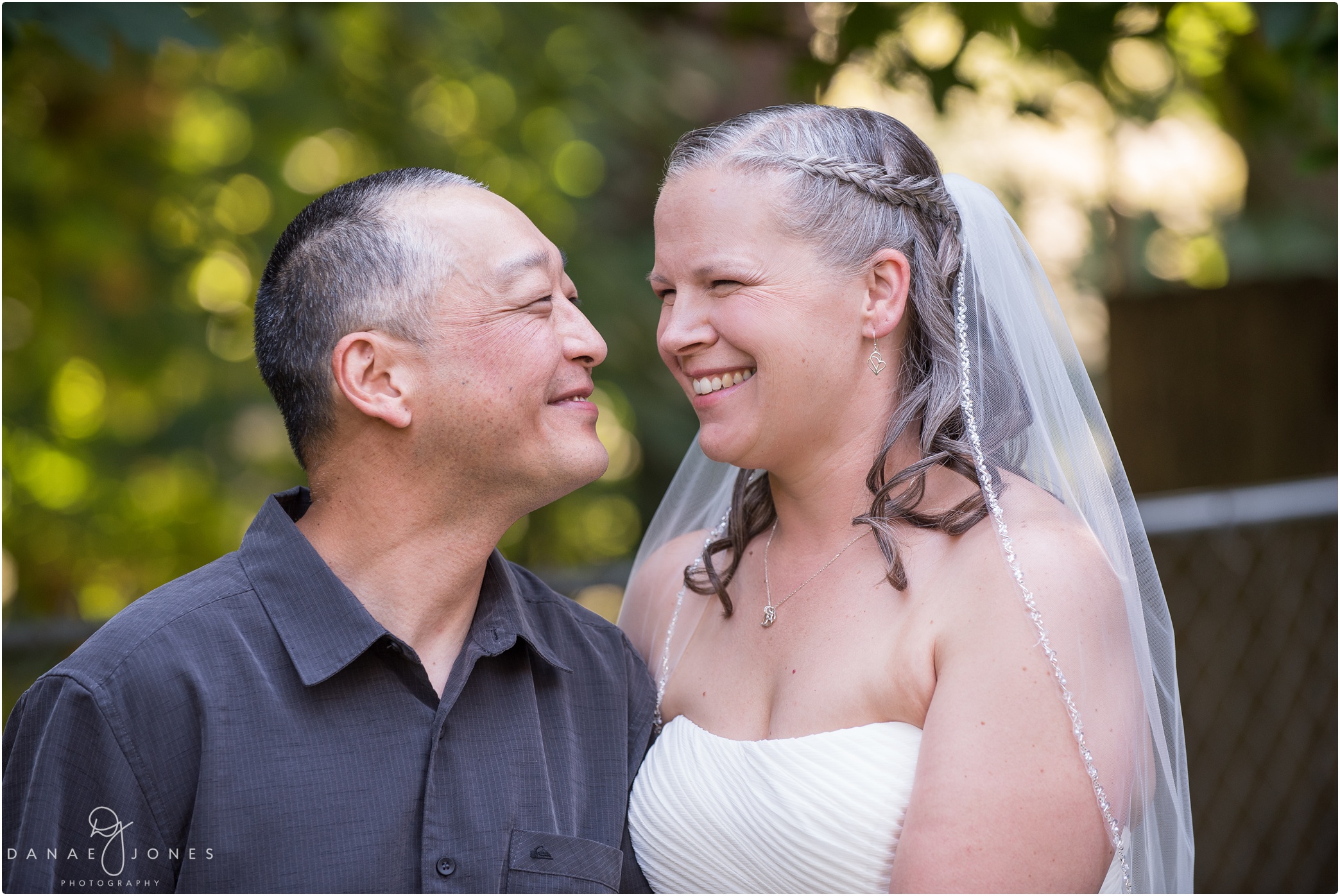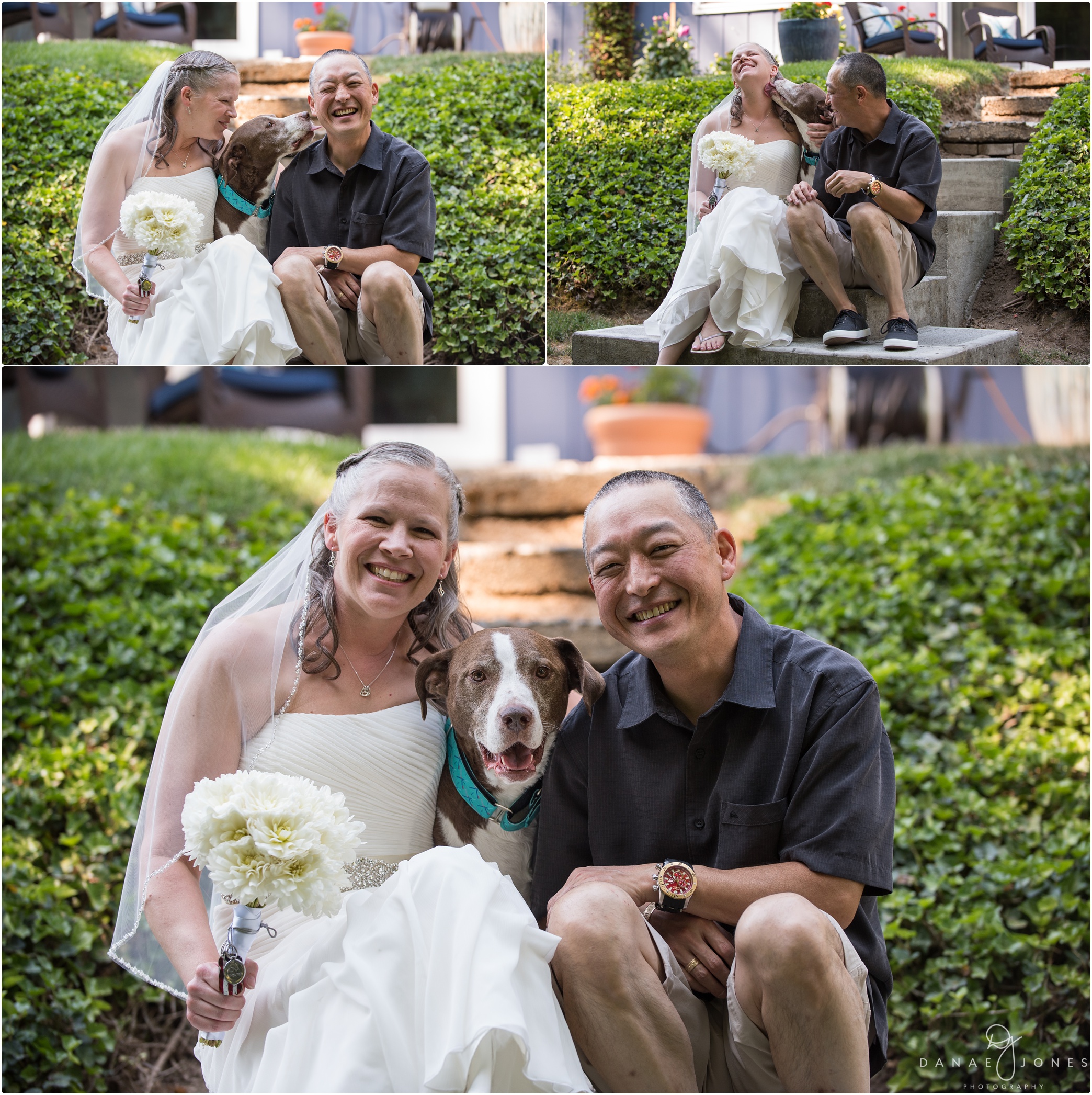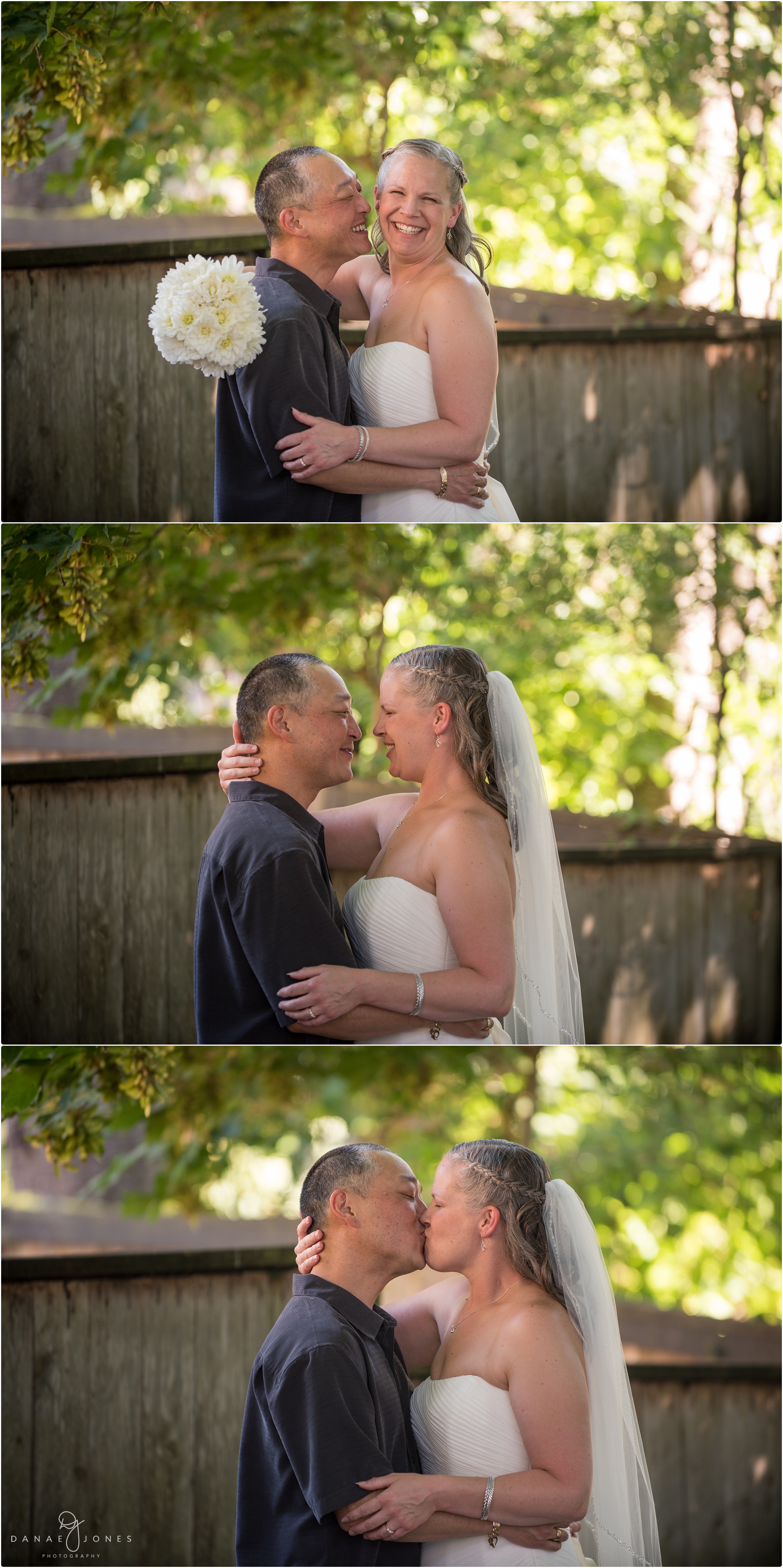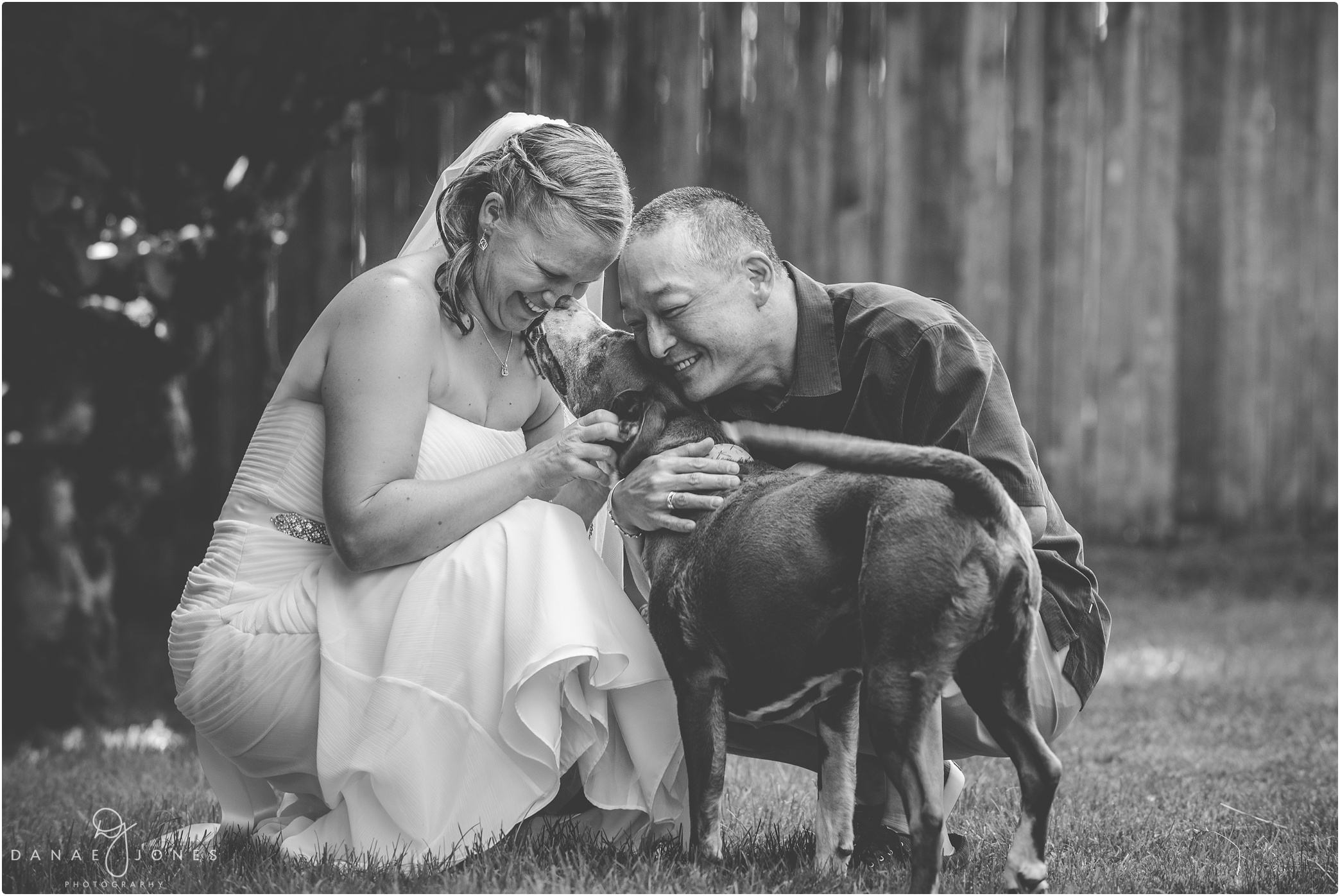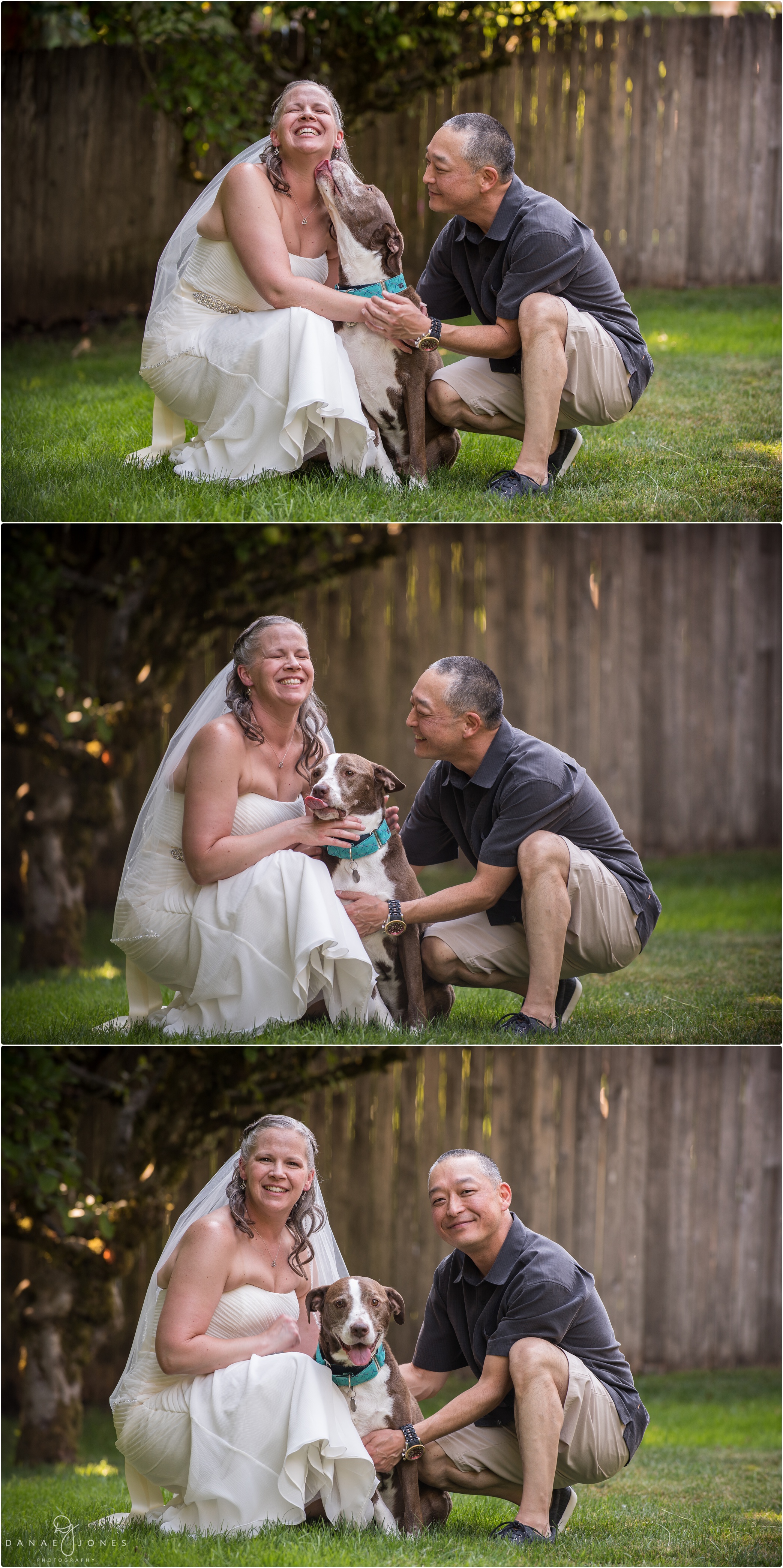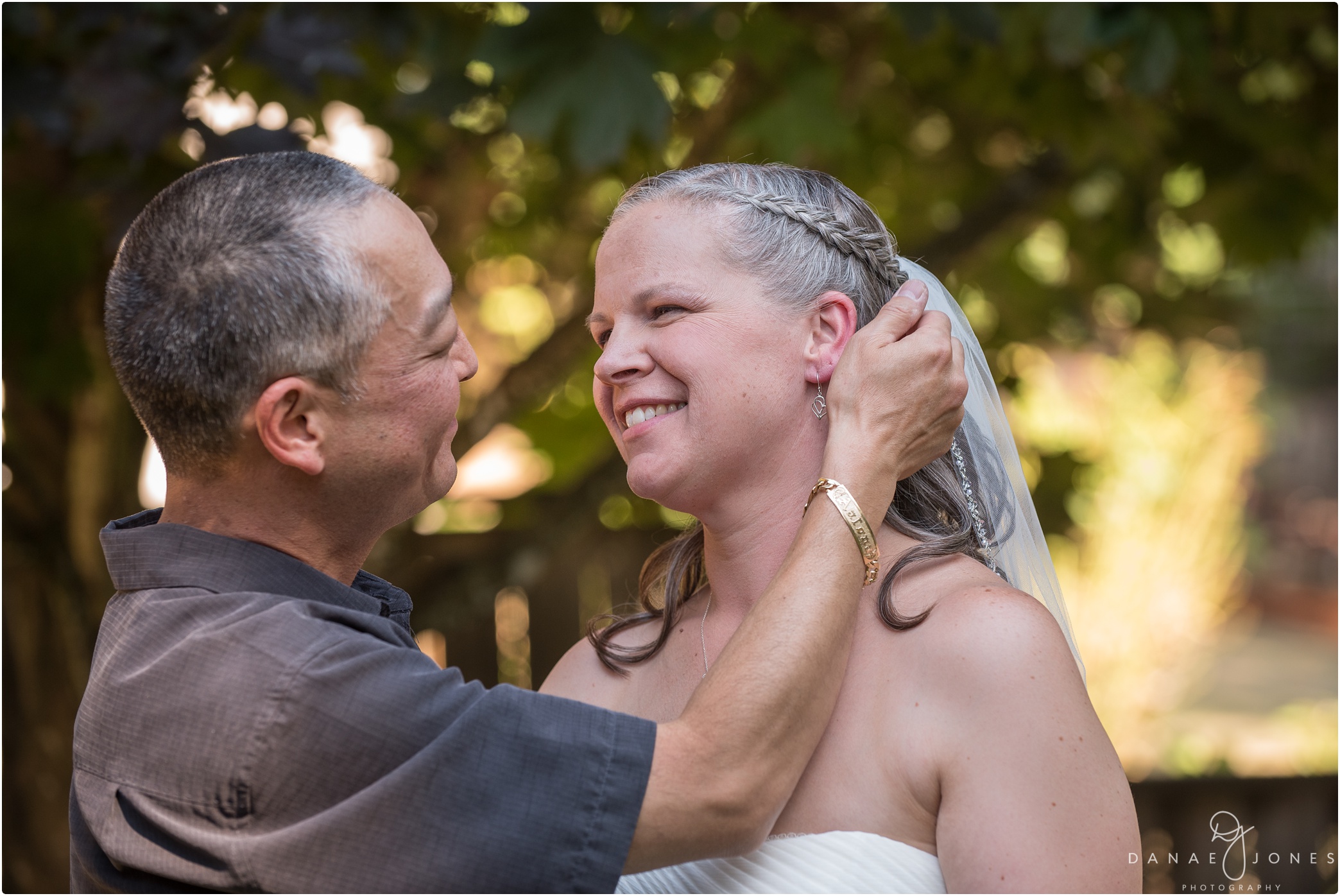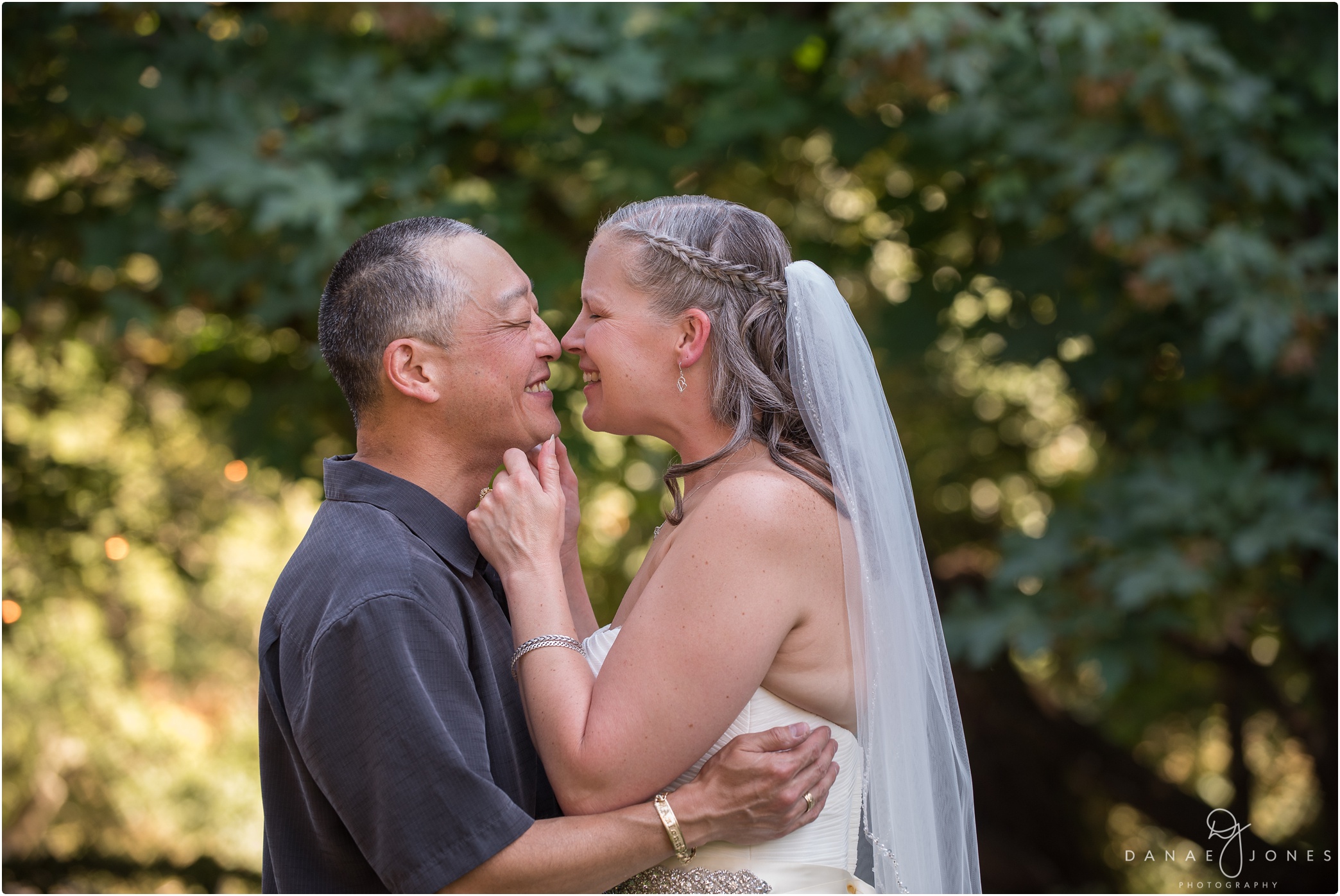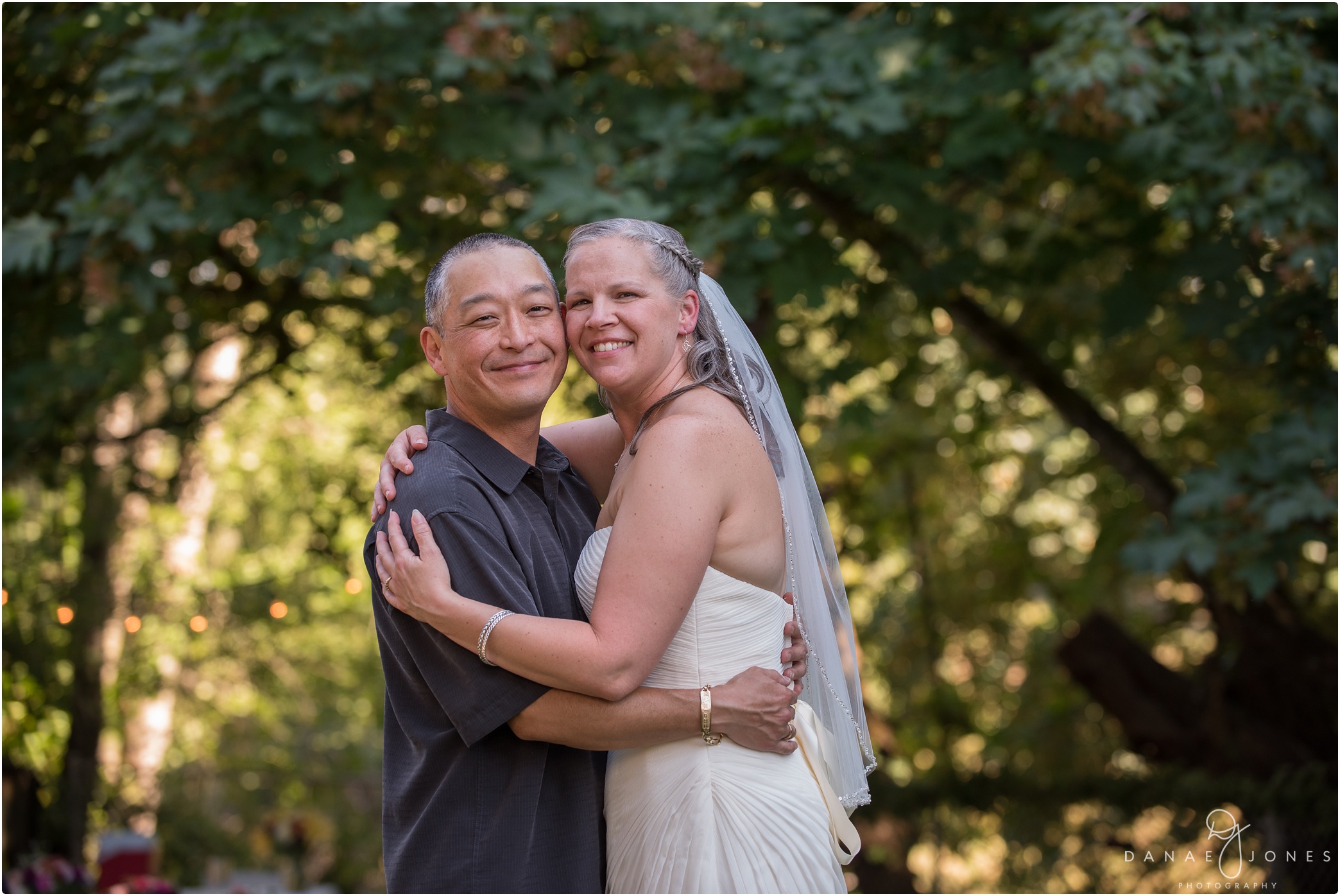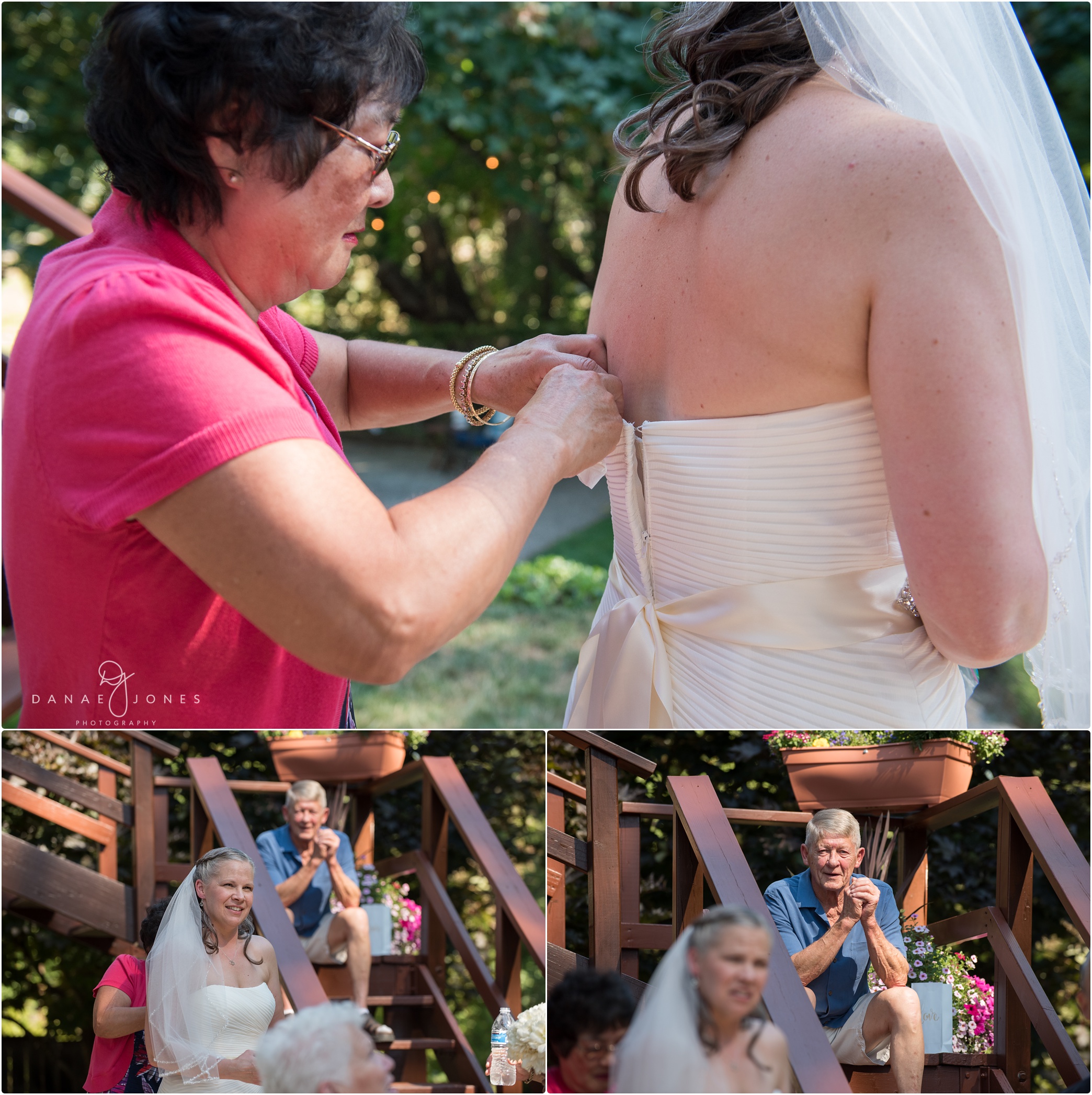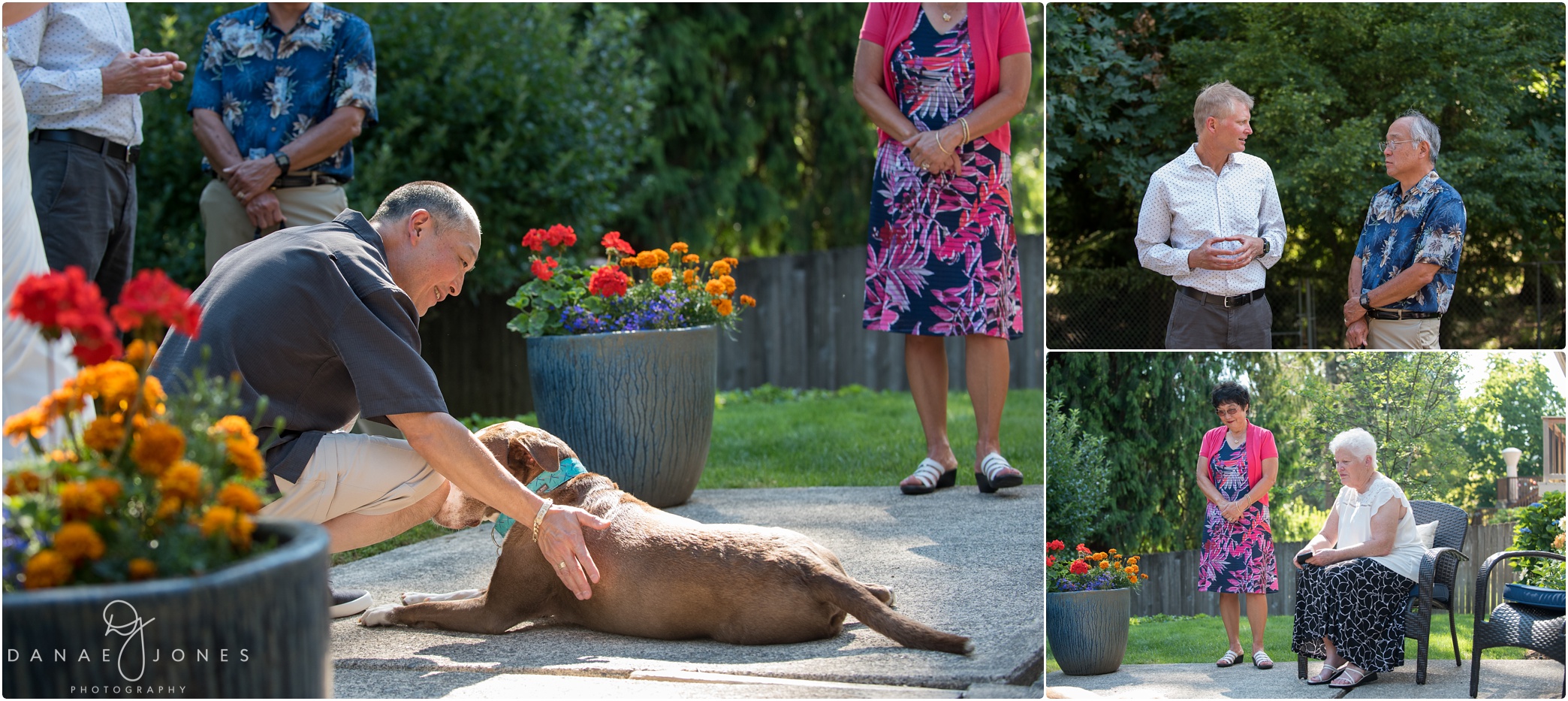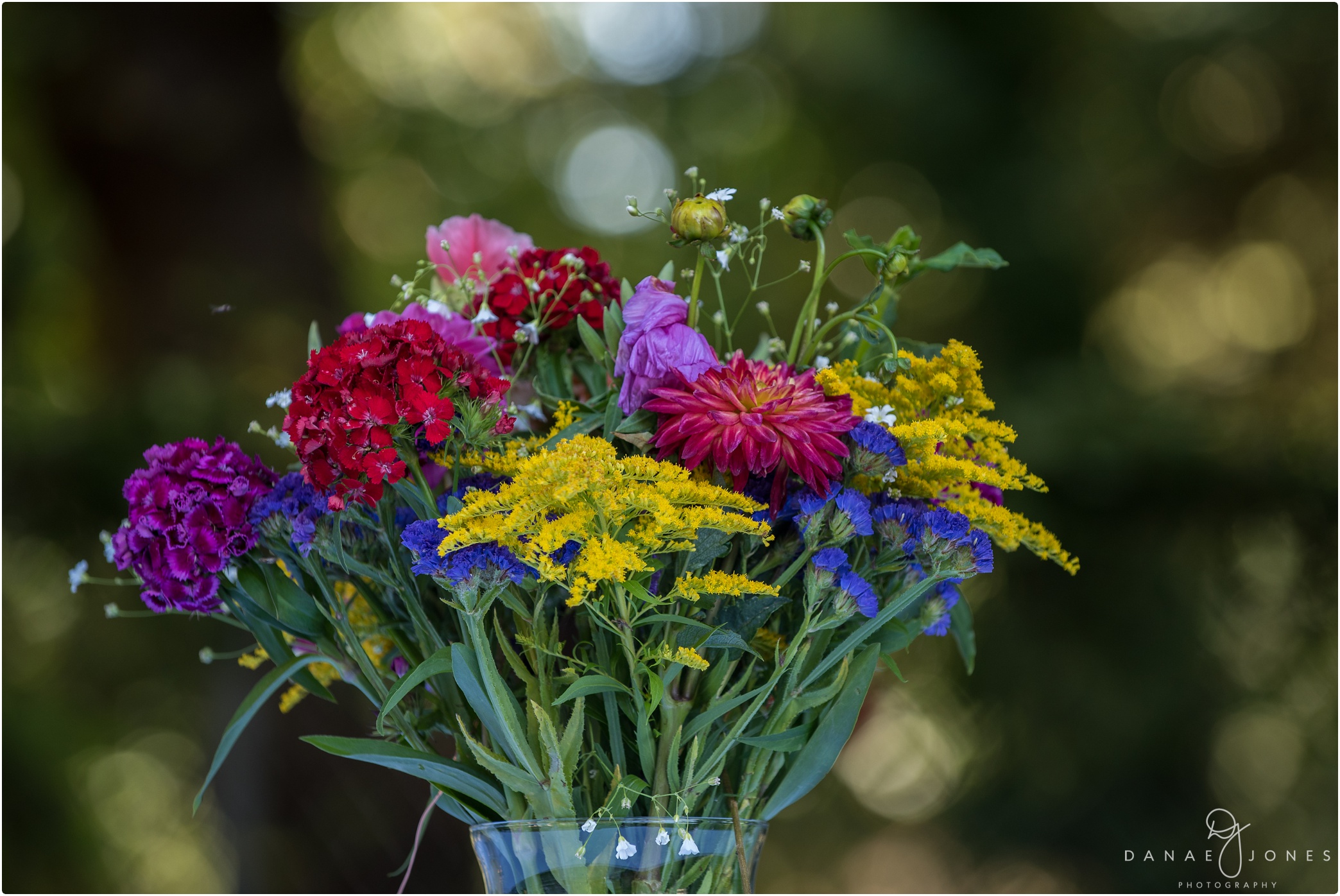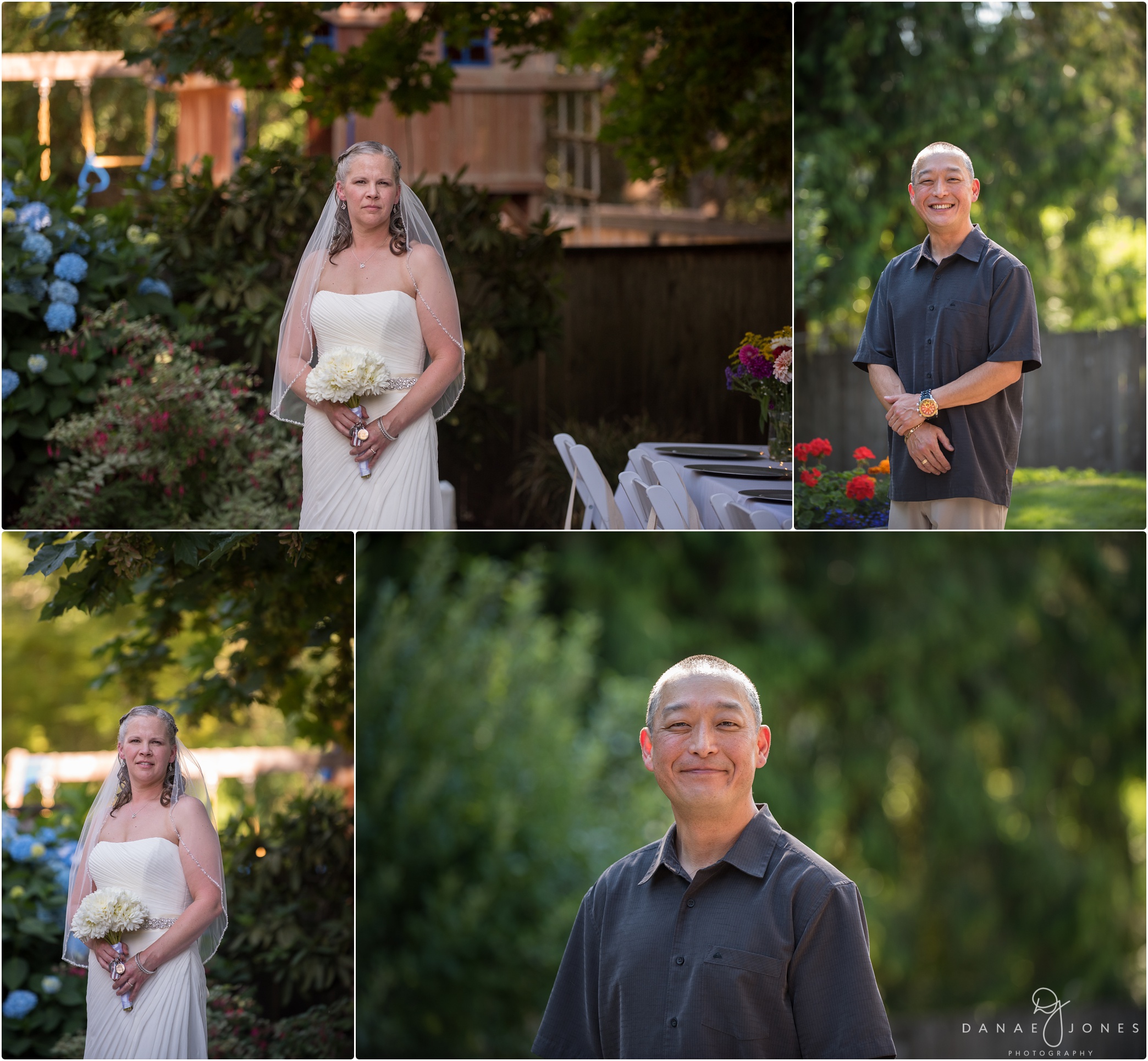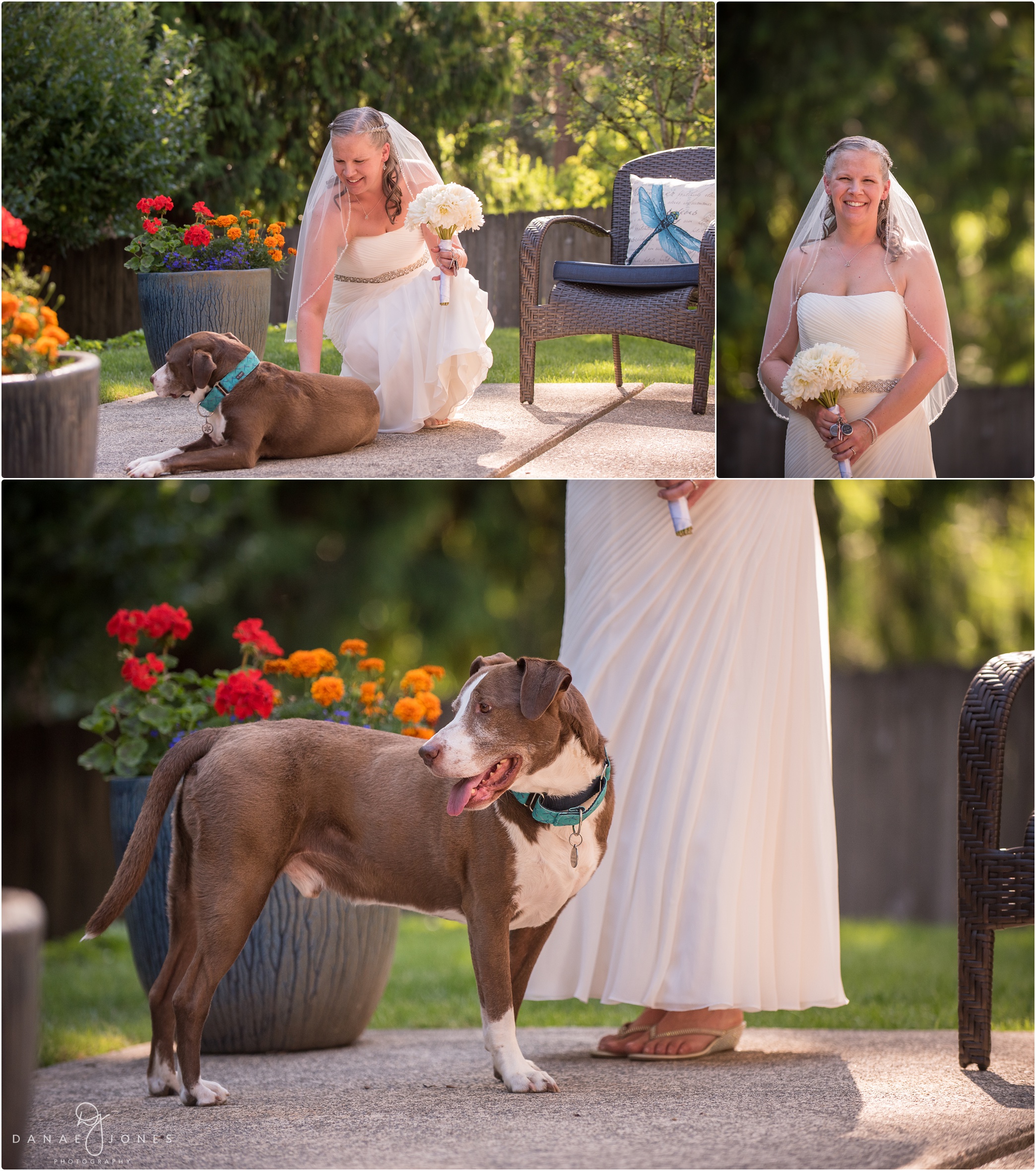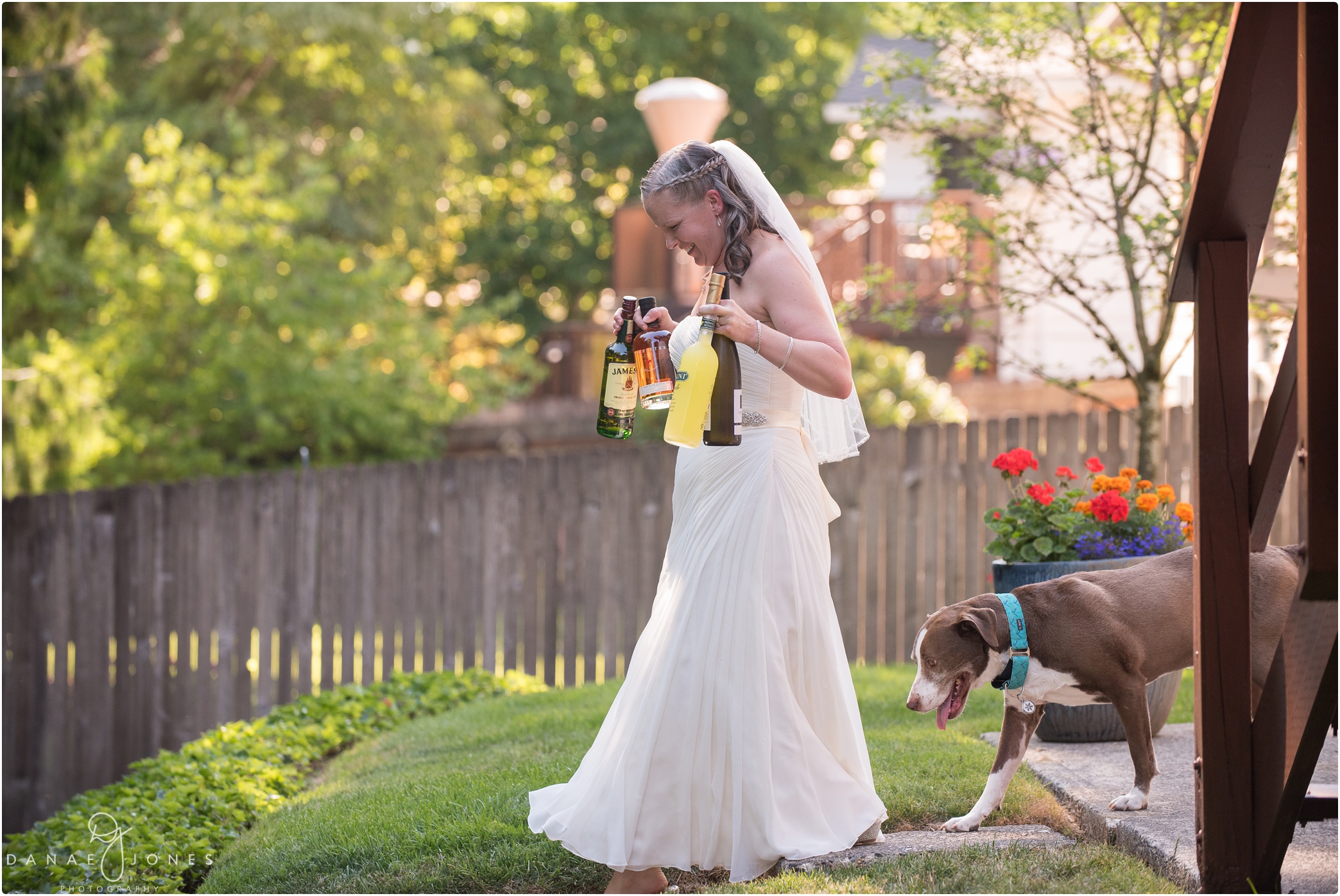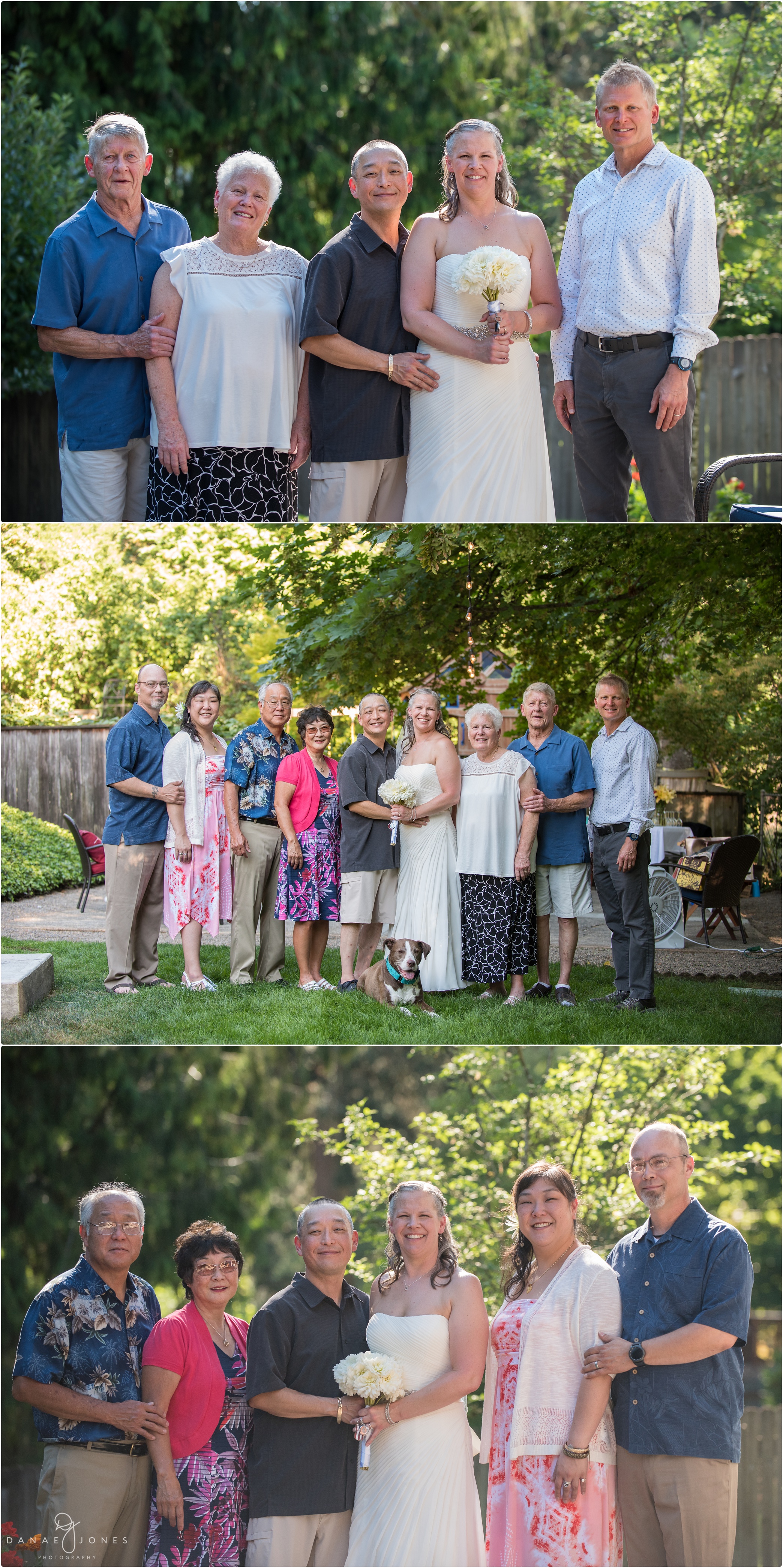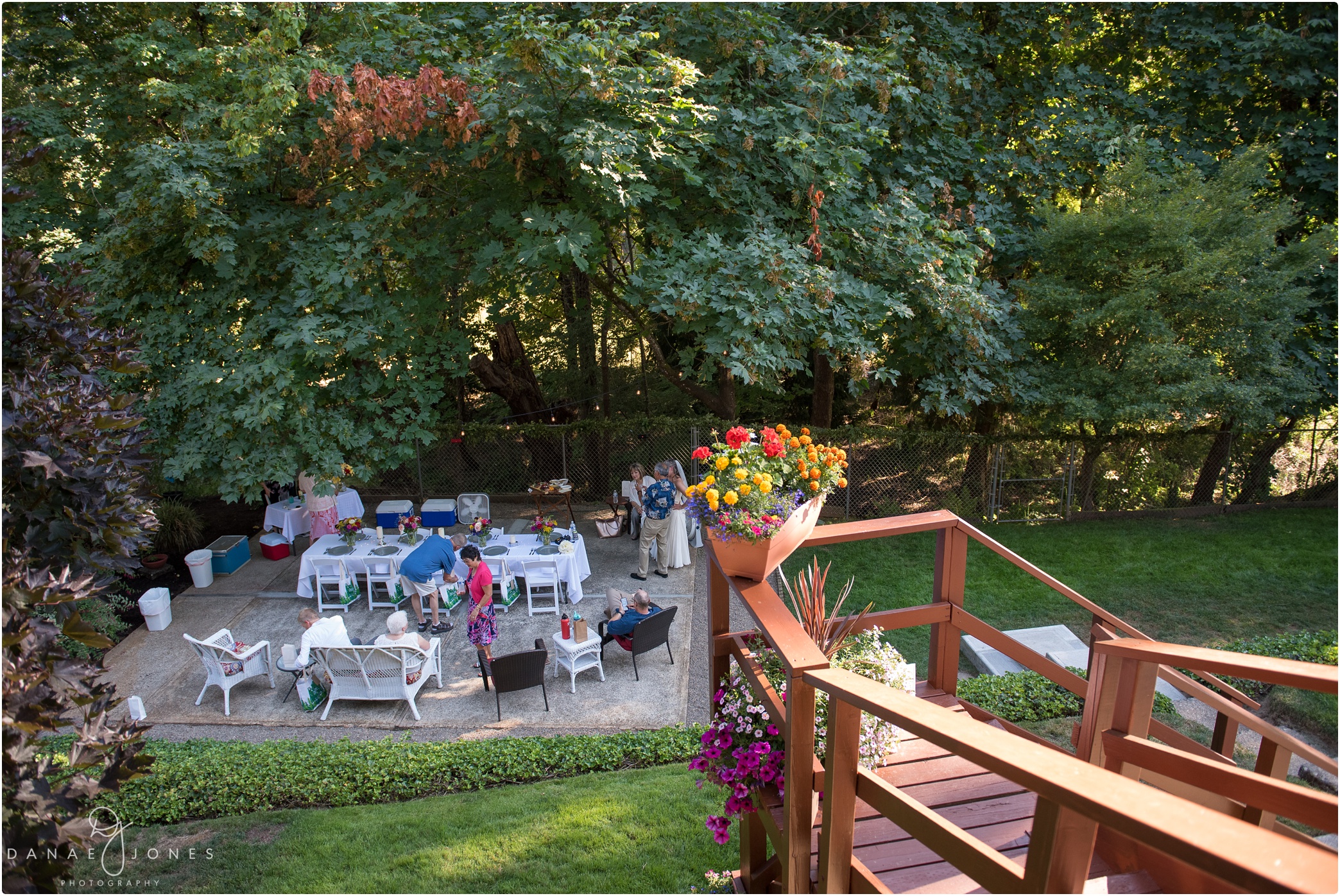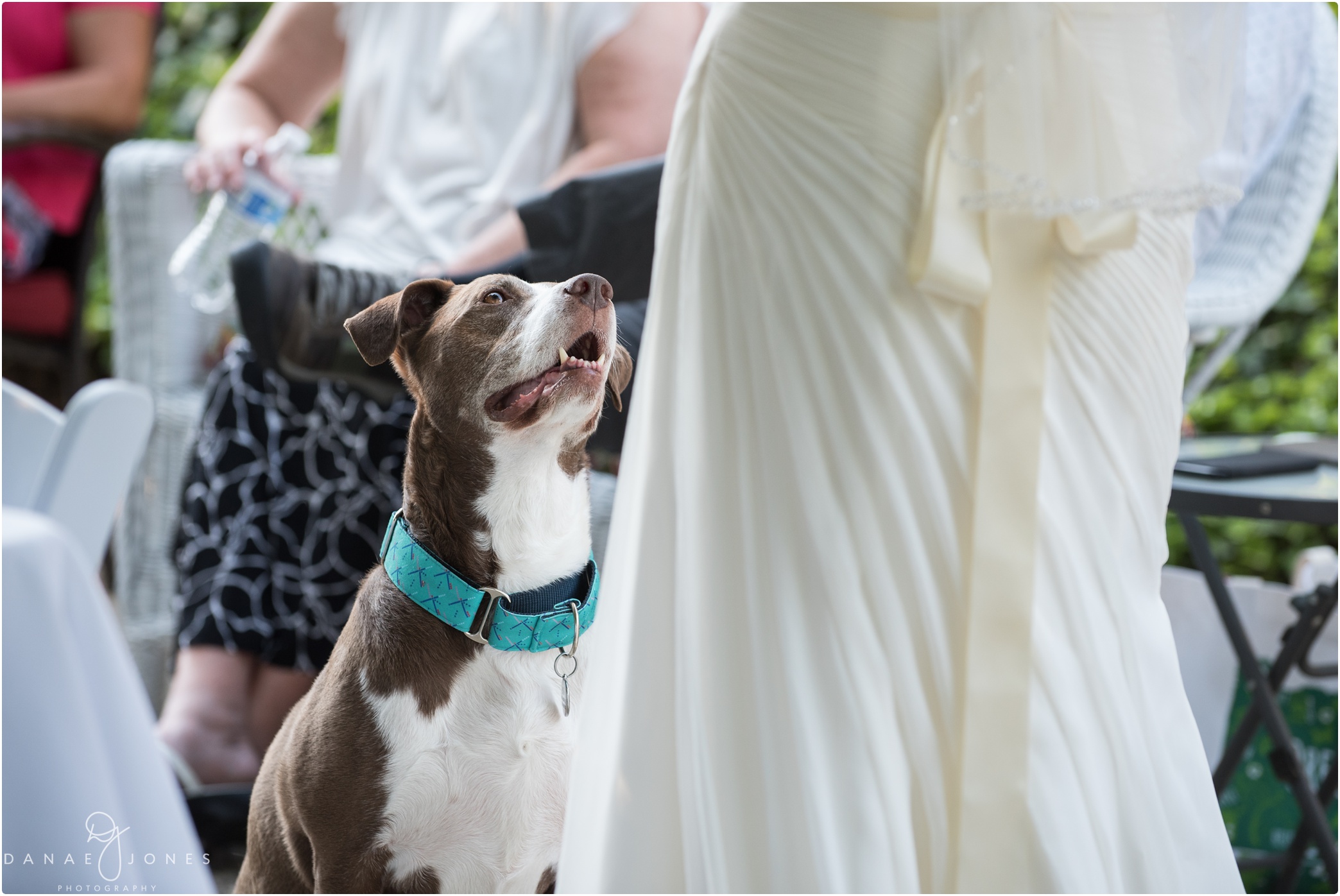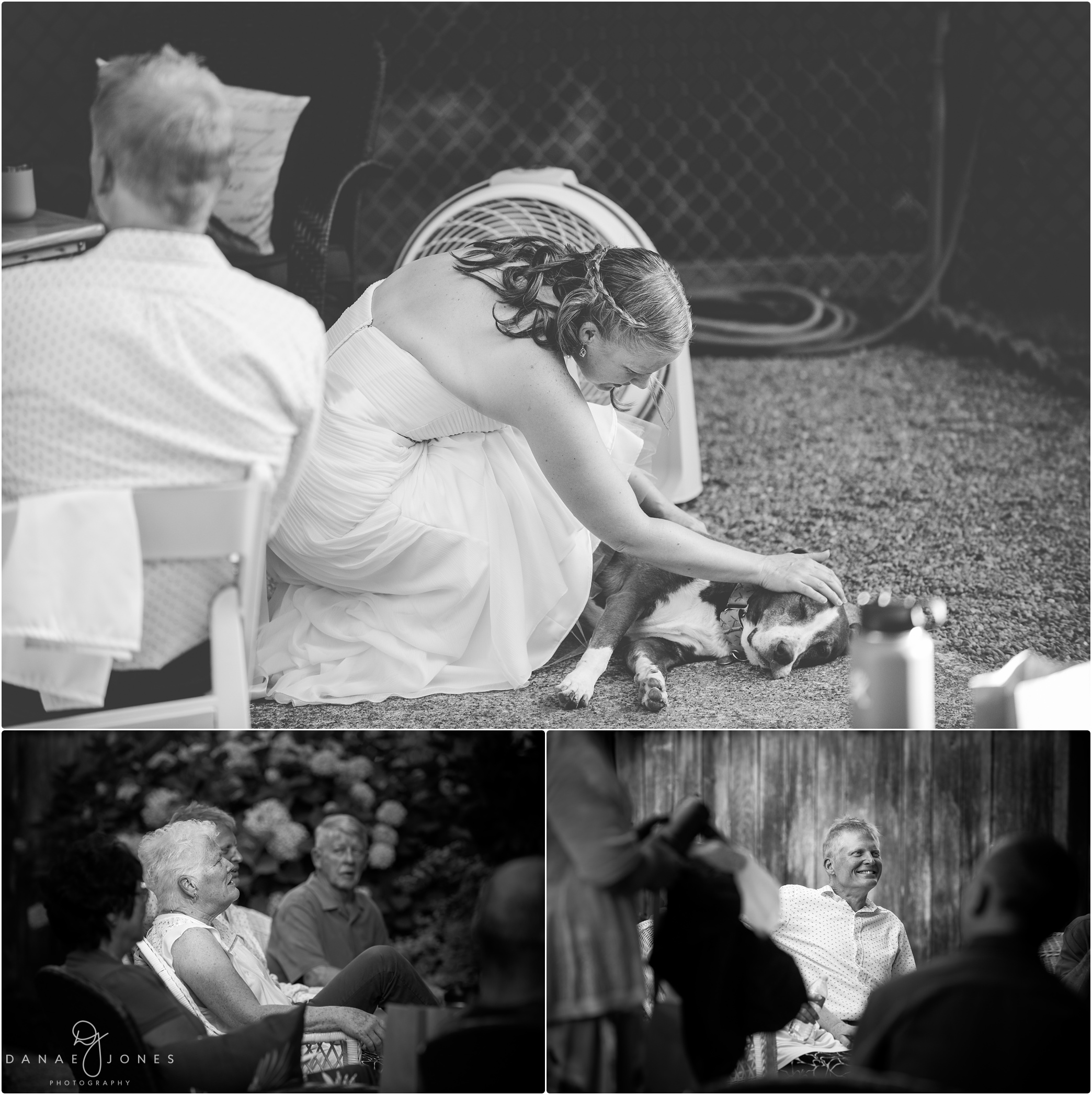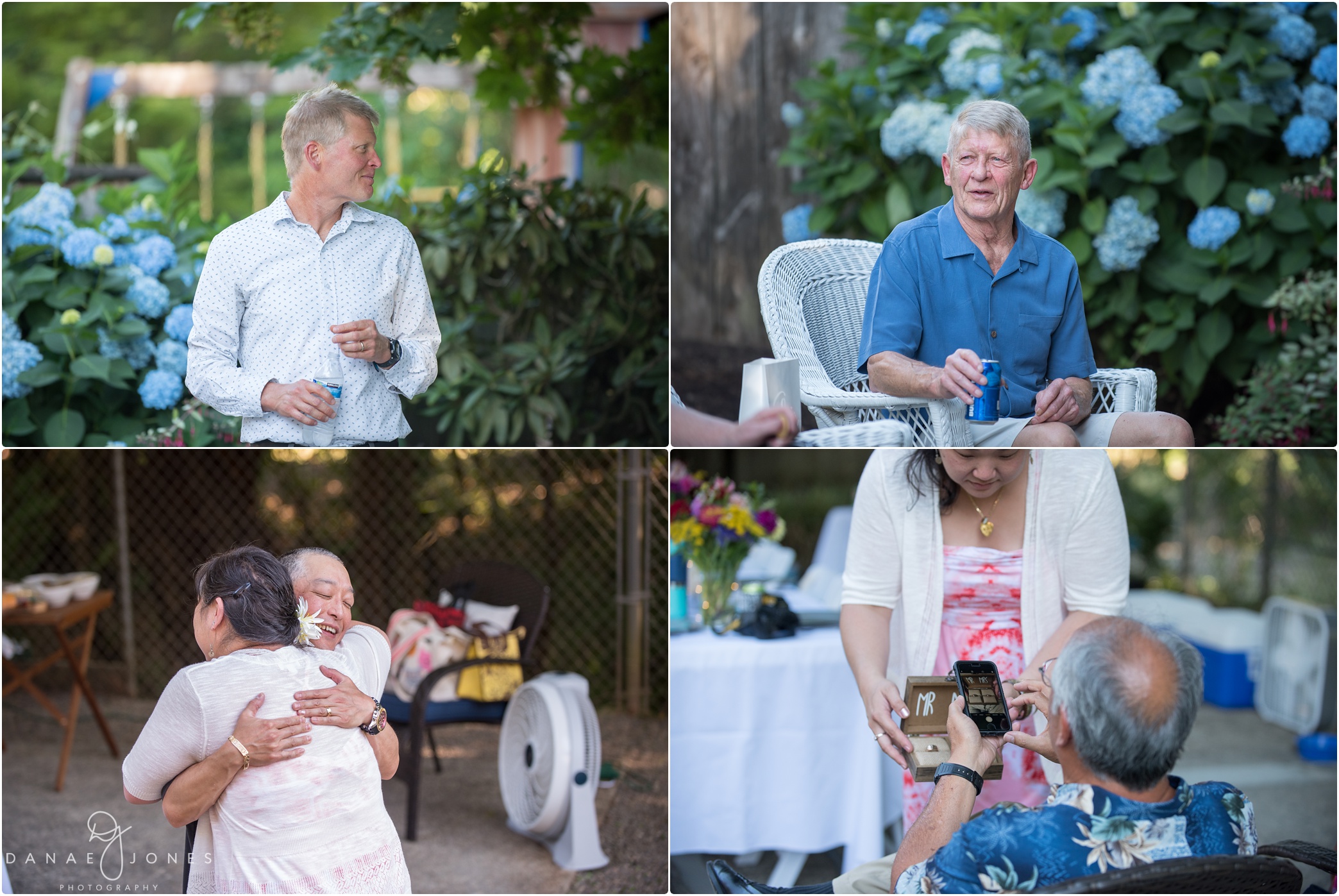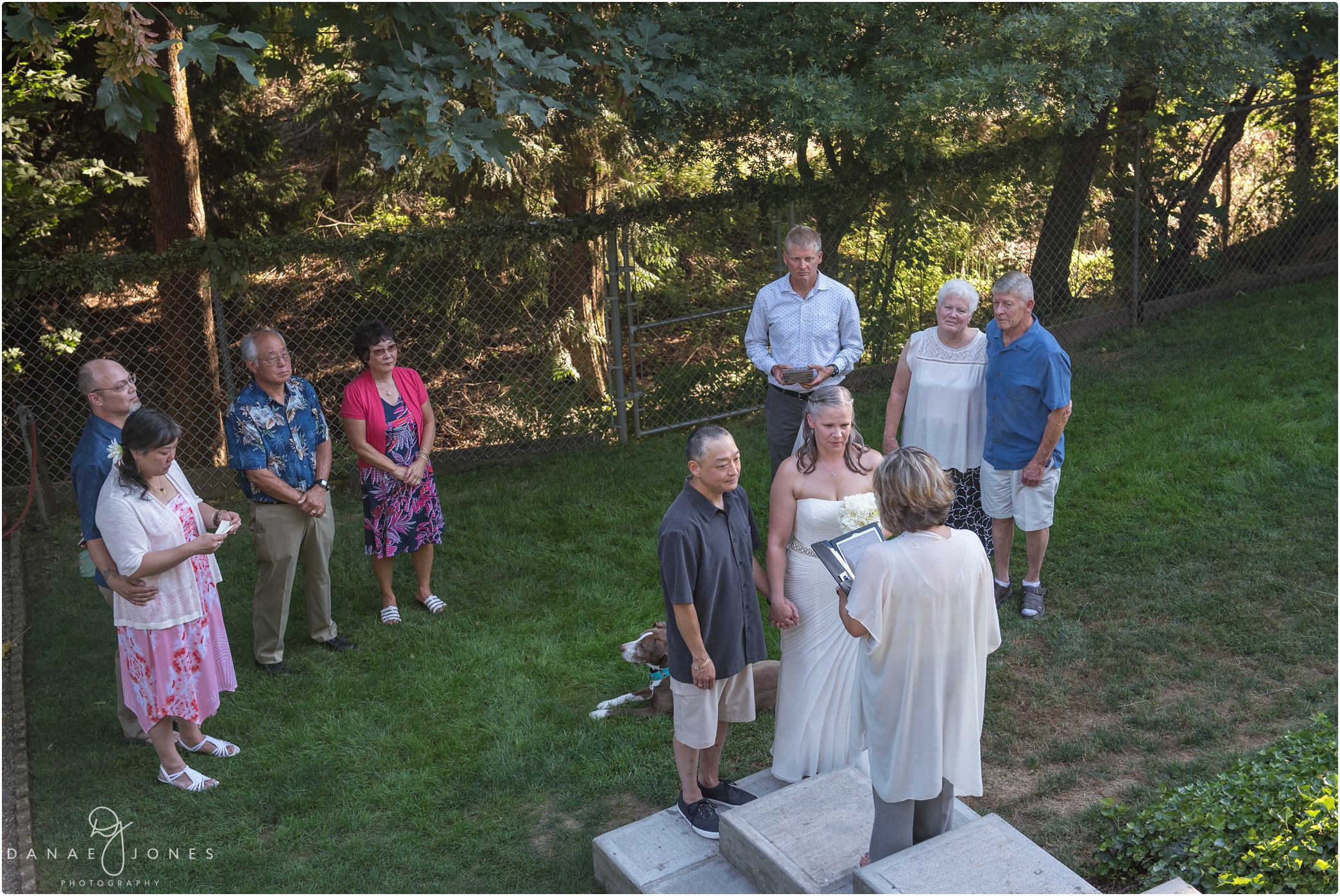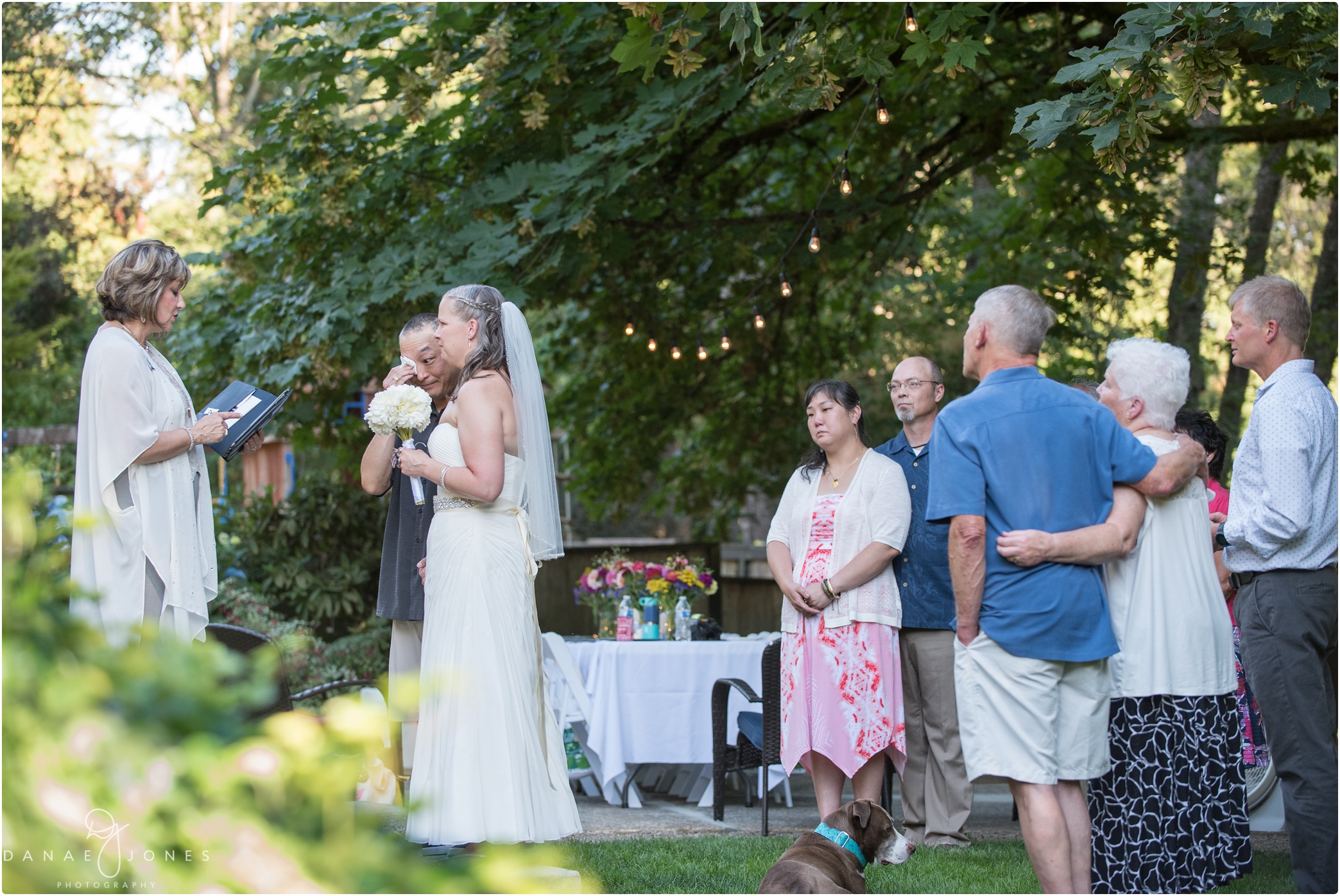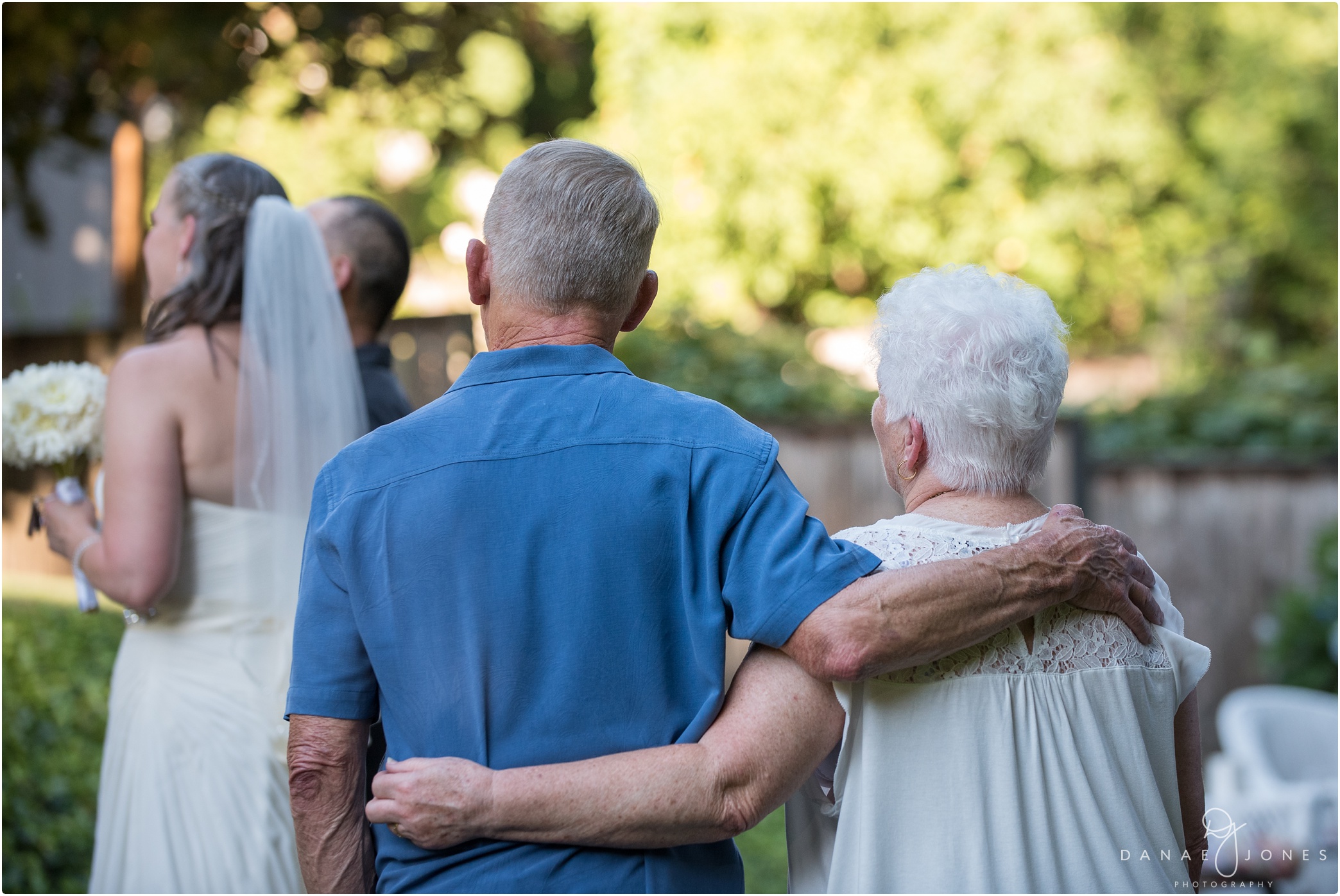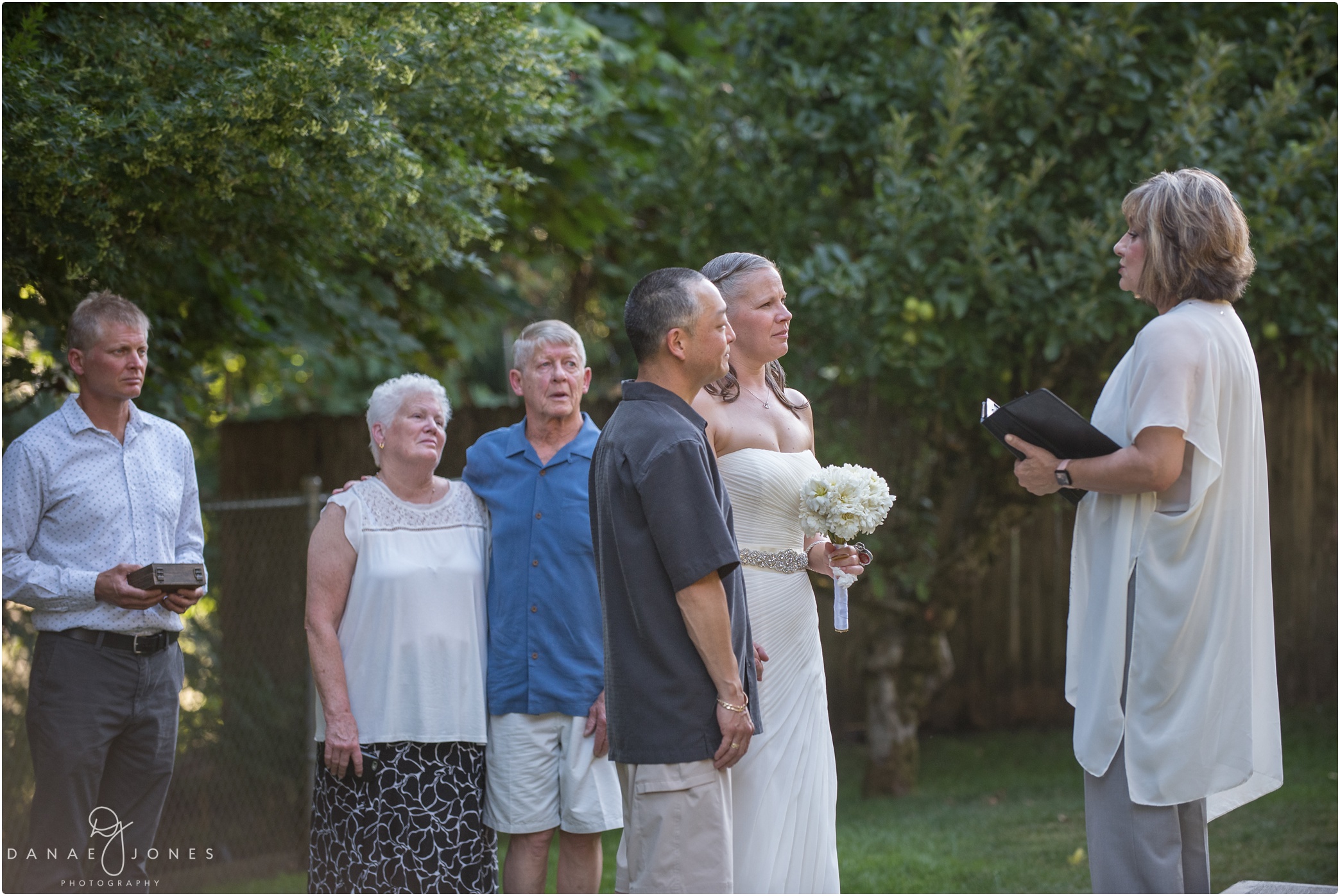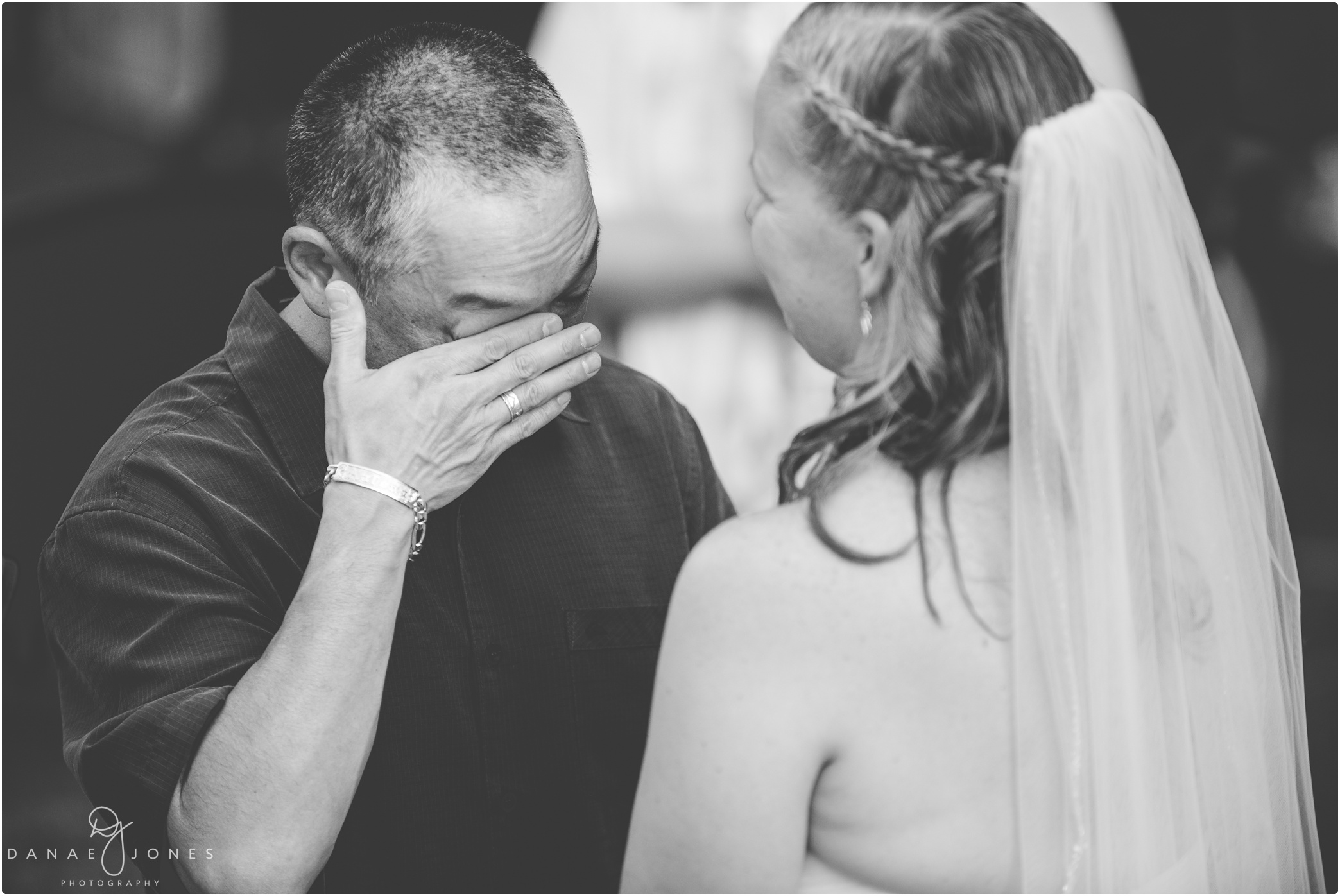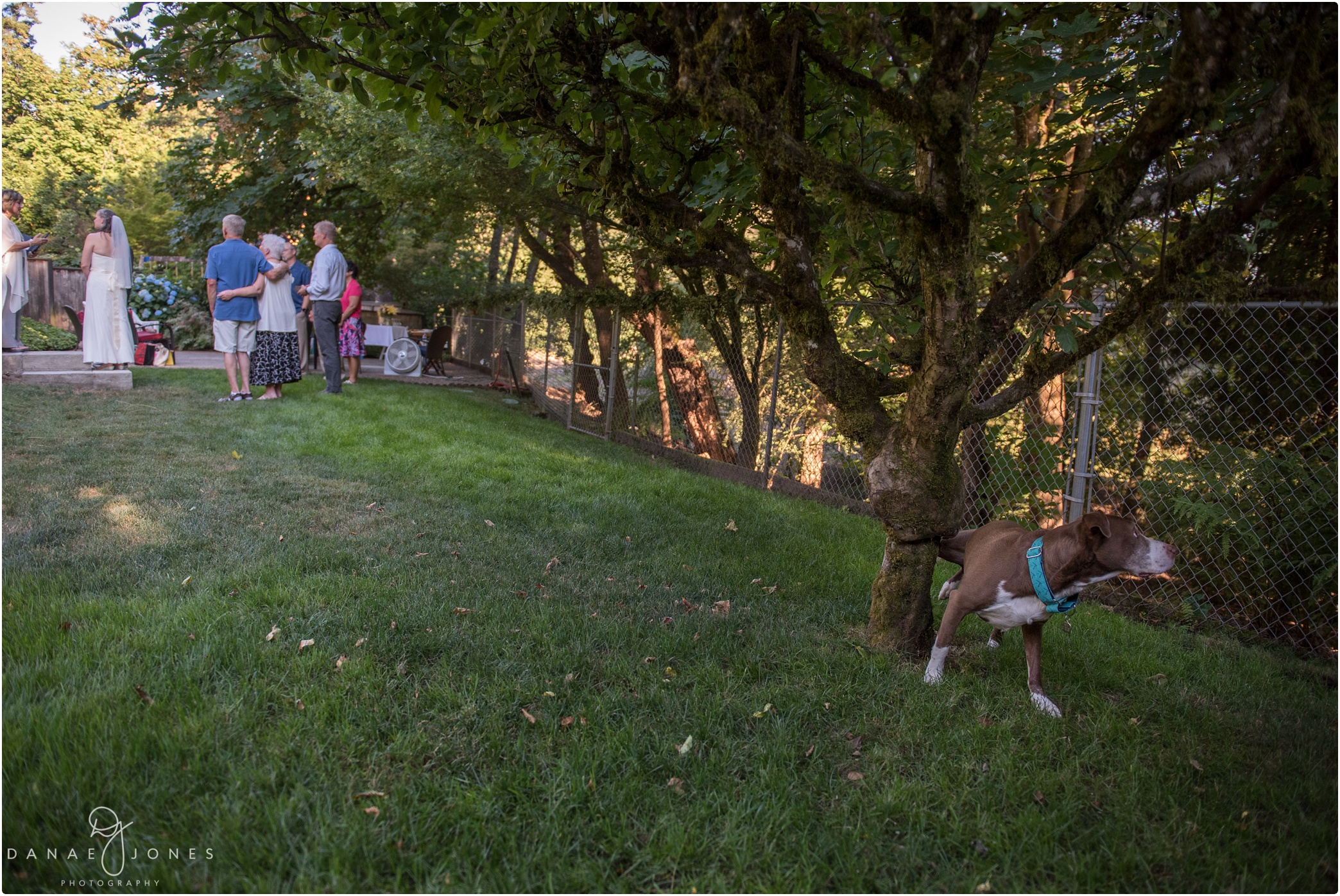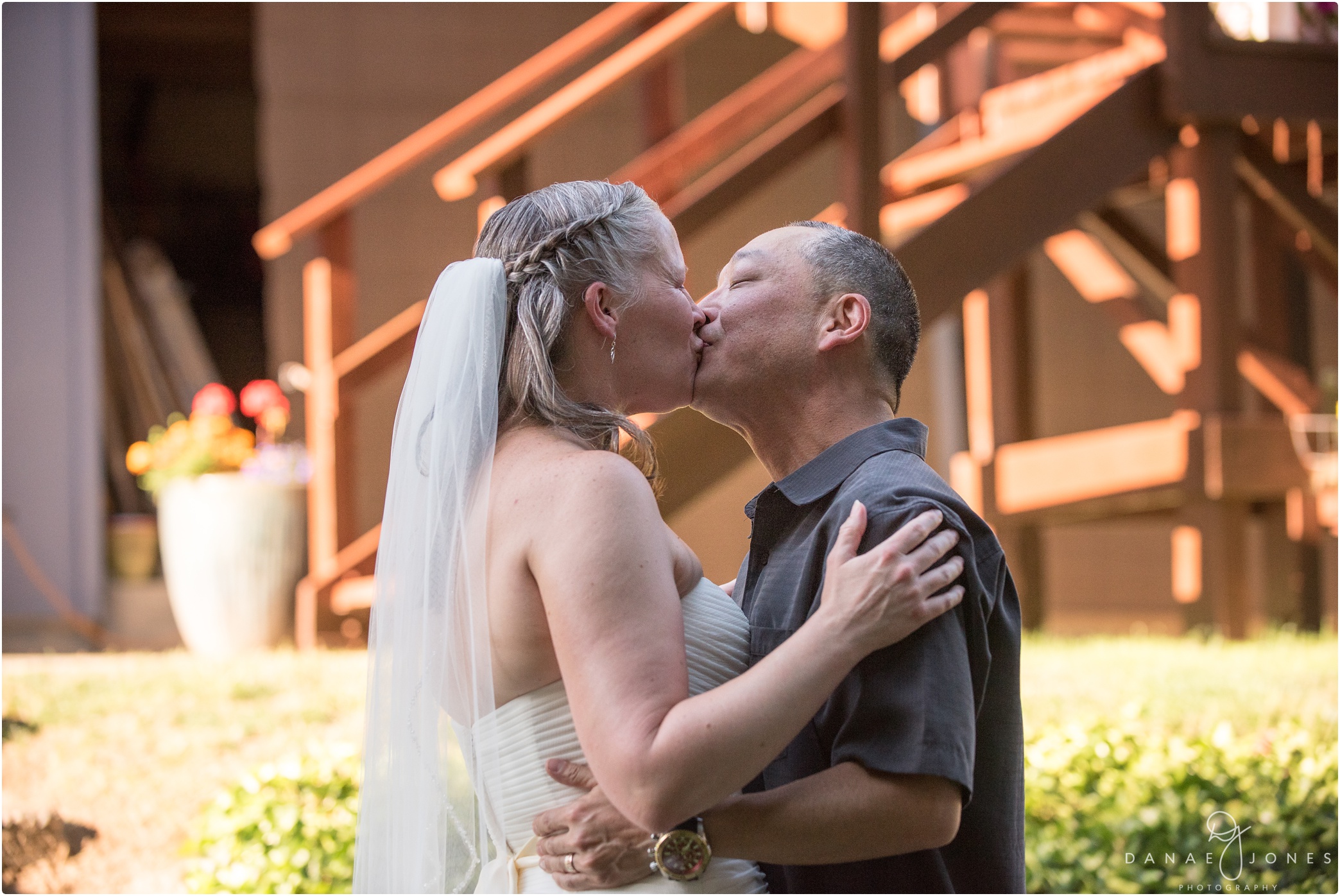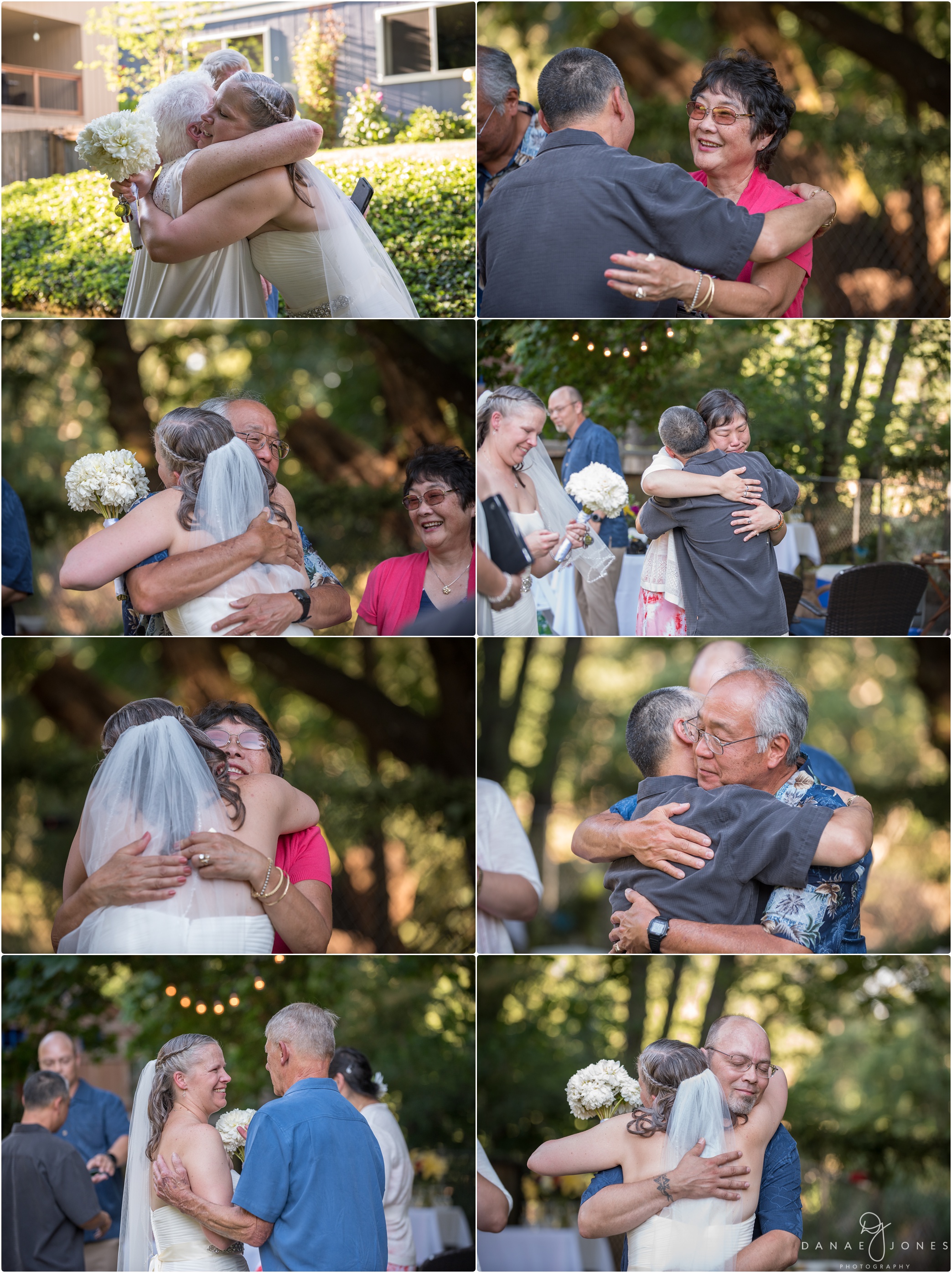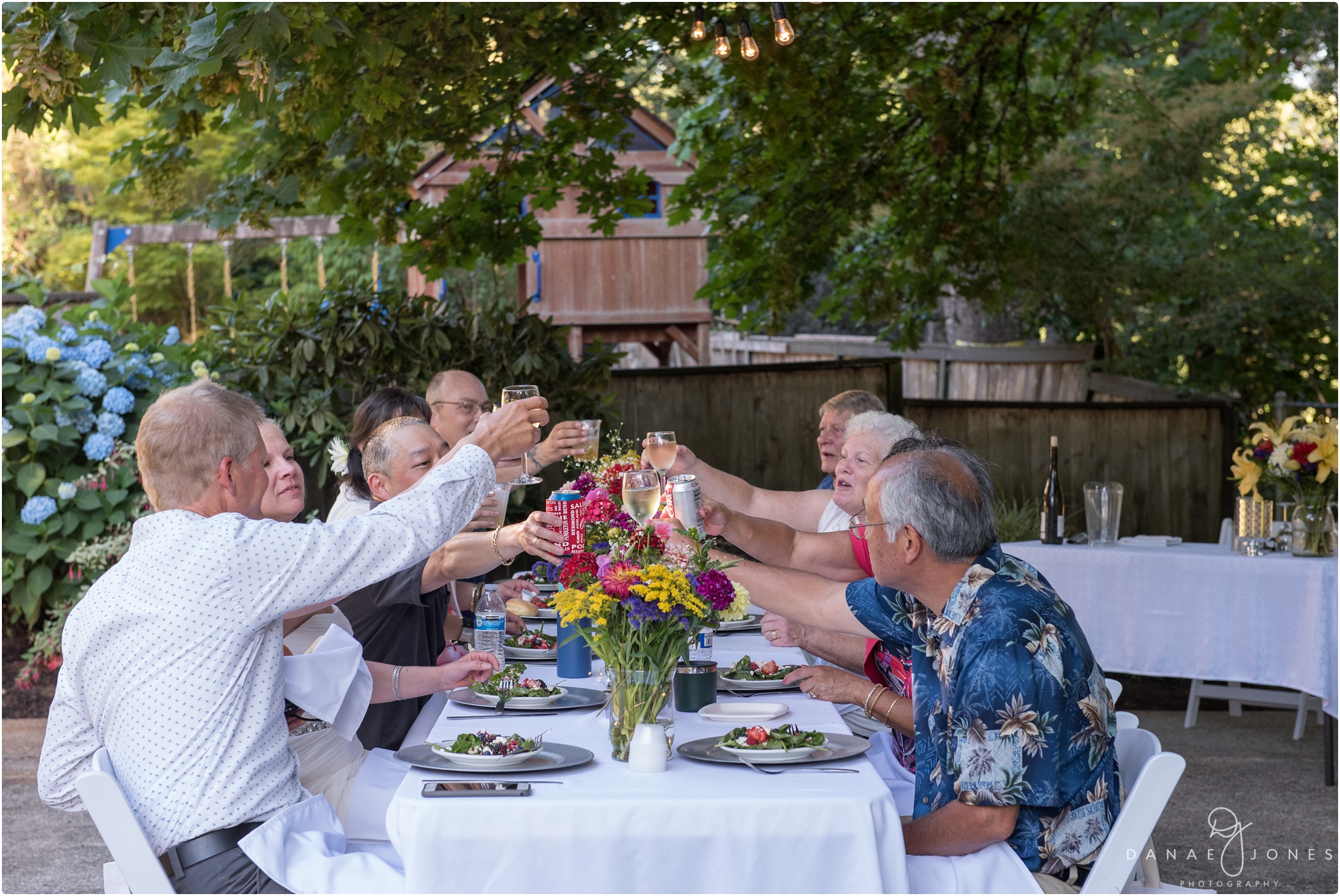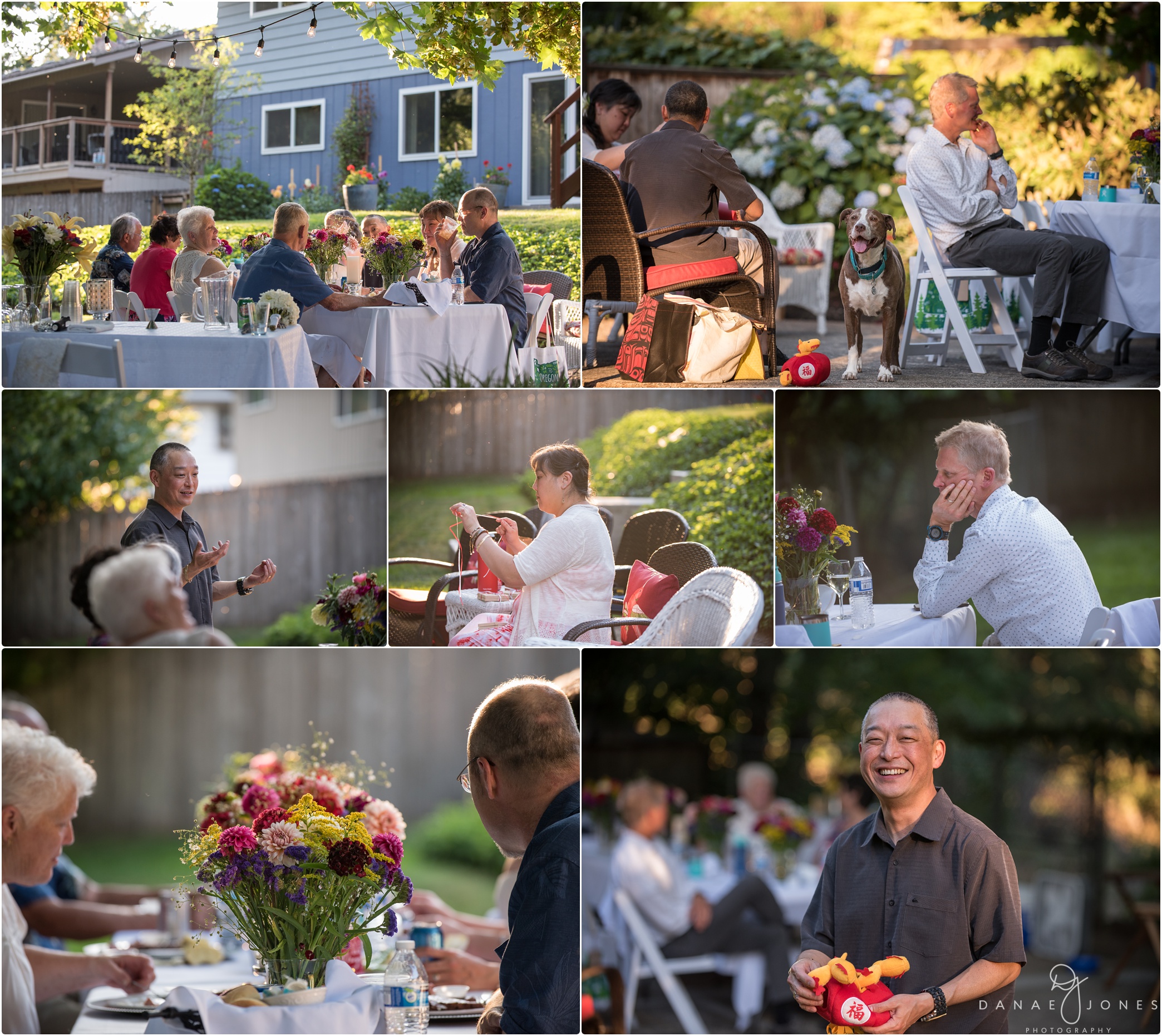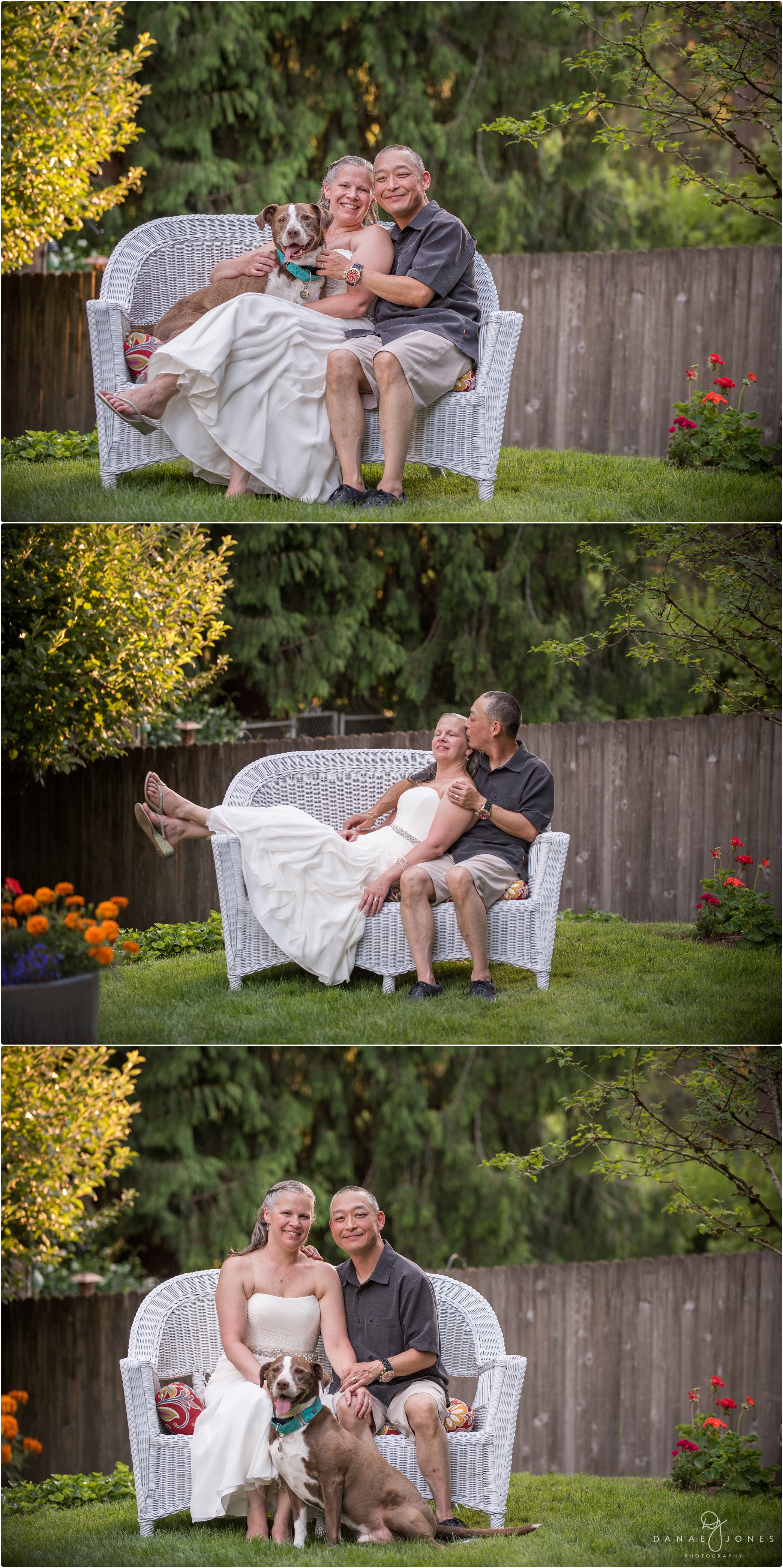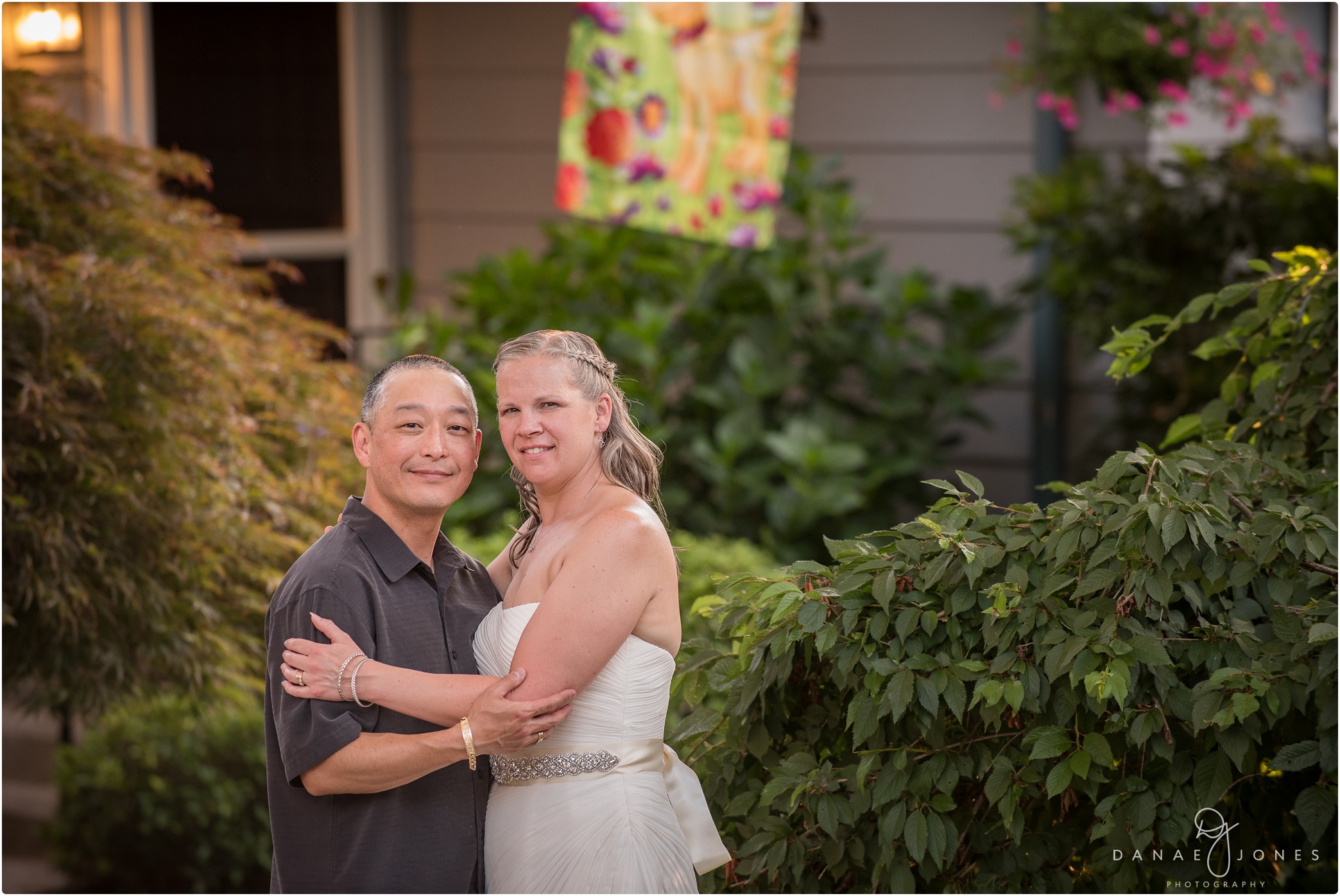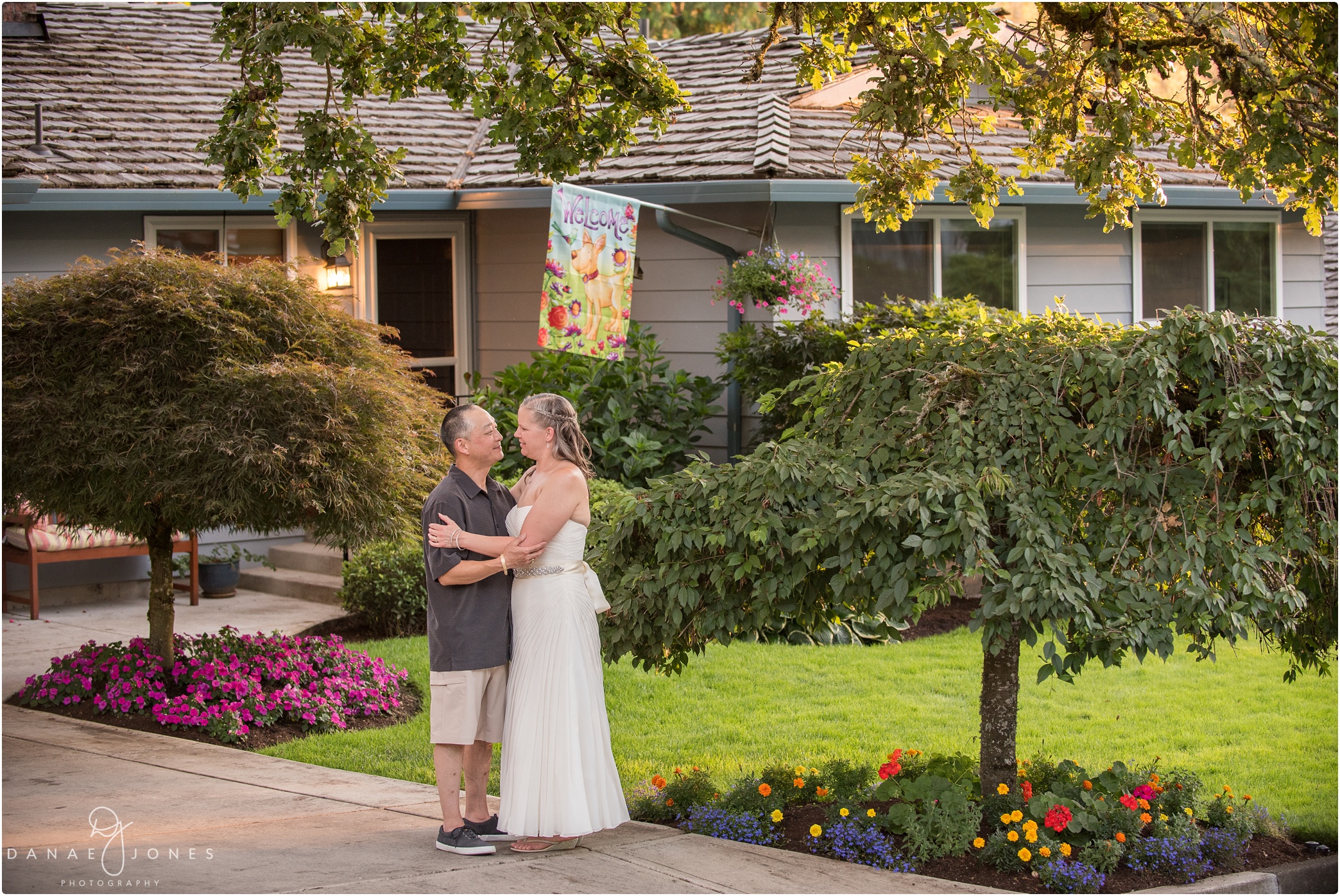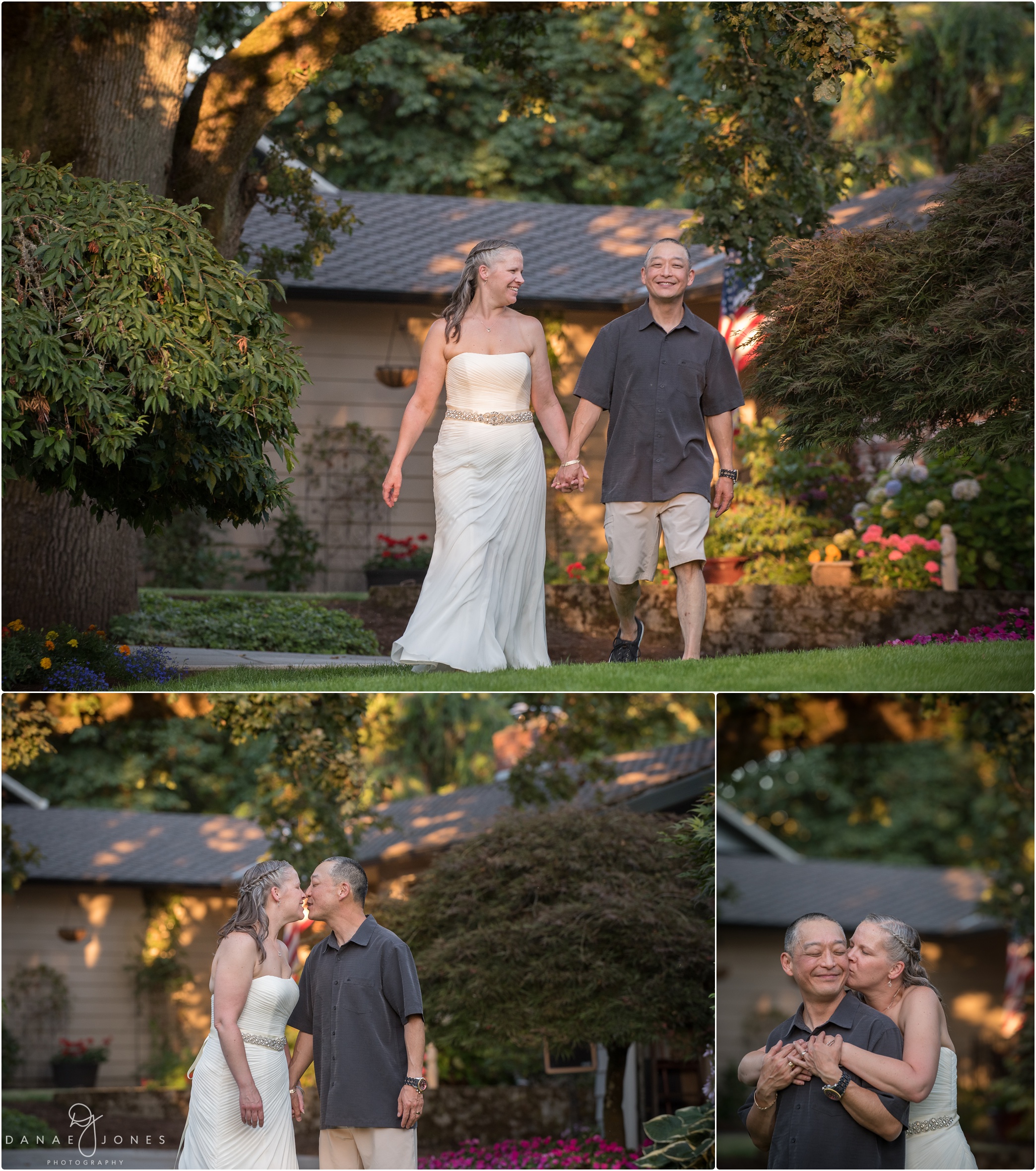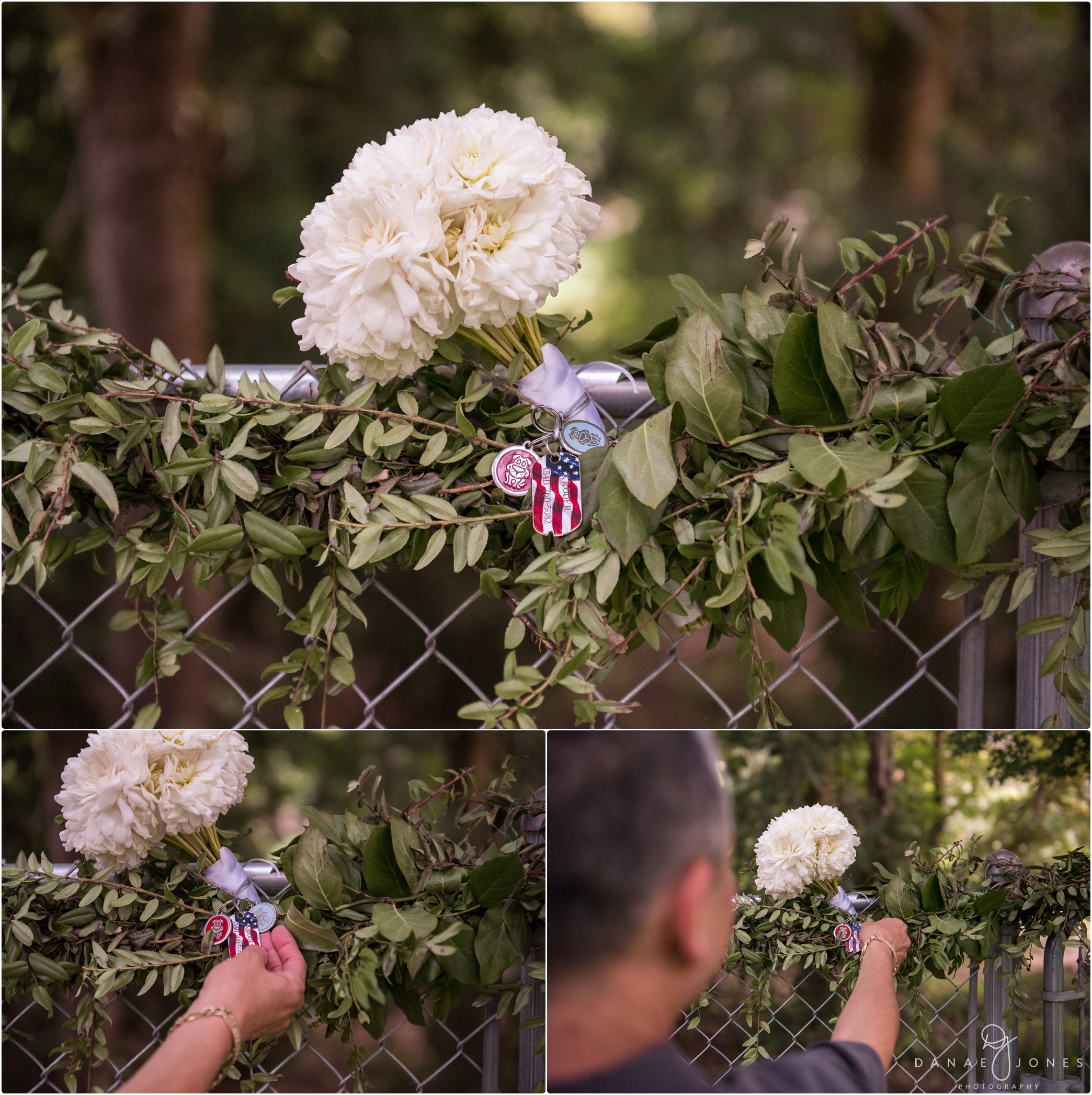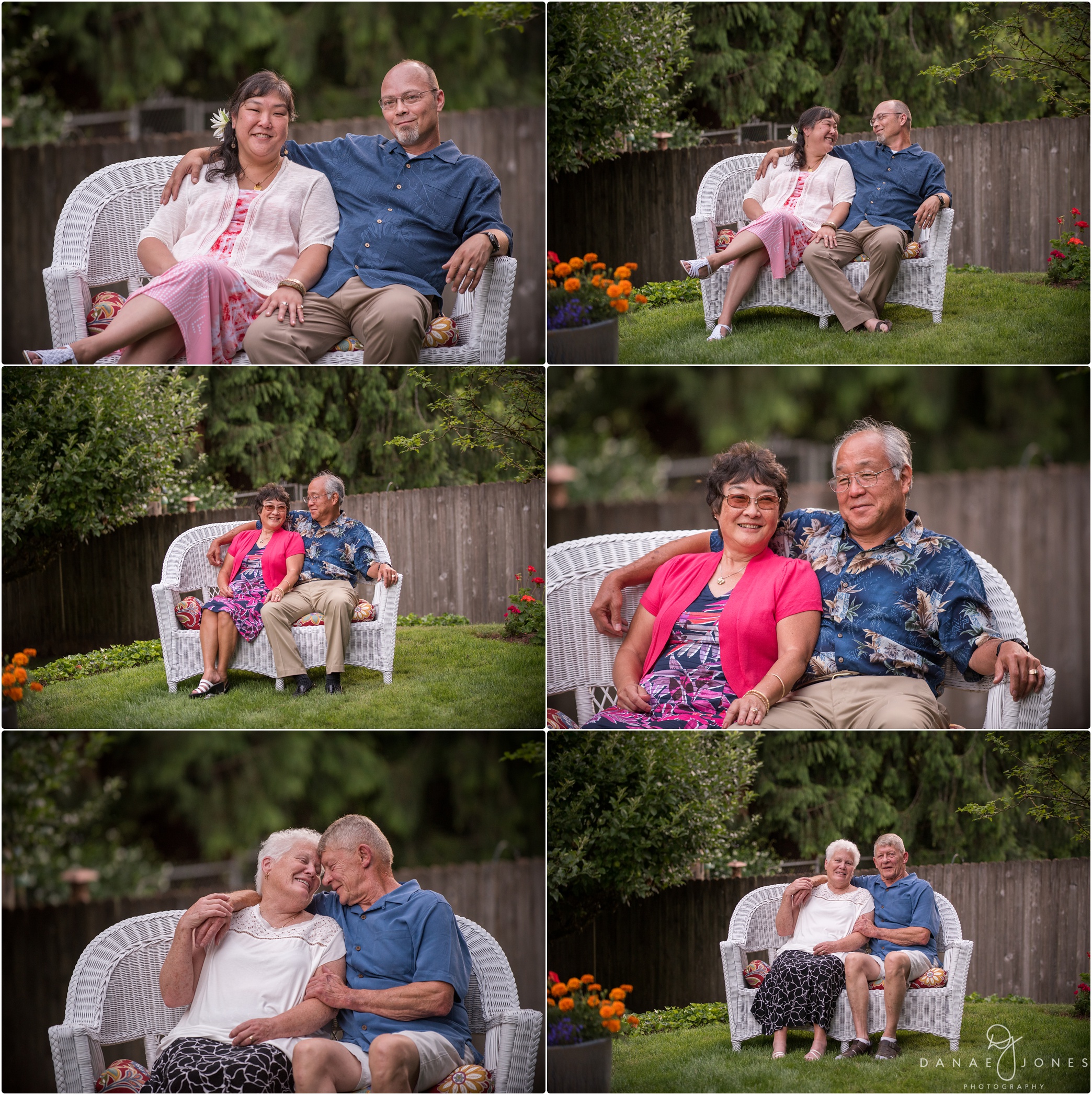 Megan & Aaron's officiant was the lovely Dee Richardson of Diva Matters Ministry and their bartending and amazing dinner was provided by Two Girls Catering.